Microsoft Brings Edge Browser to iOS and Android
---
---
---
Samuel Wan / 4 years ago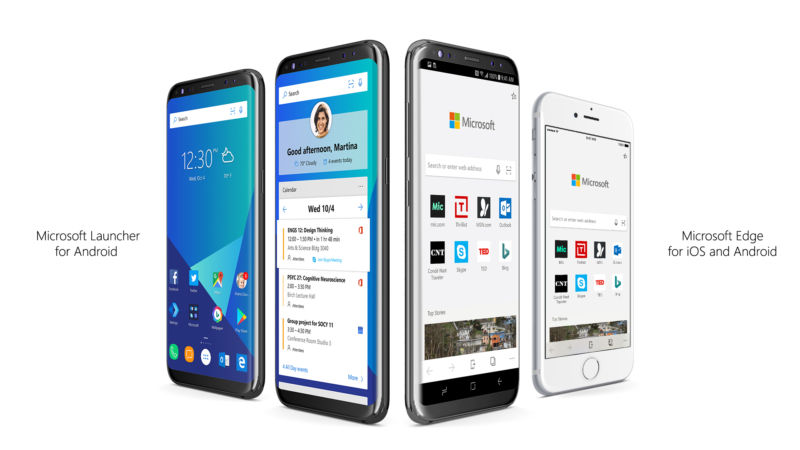 Beyond Windows, Microsoft has plenty of other products, mostly aimed at office and enterprise environments. One of the newer products they are pushing is the new Edge browser. In an effort to boost the adoption of the new browser, Microsoft is porting it over to other operating systems. Both Google's Android and Apple's iOS mobile operating systems will get the Microsoft browser.
The move to cross-platform compatibility is due to changes in user behaviour. Edge is available by default in Microsoft's own Windows 10. While this should be plenty of market share, adoption remains low. This is due to the importance of common browser settings across devices. Google Chrome is an obvious candidate offering a relatively seamless experience to multiple systems.
By bringing Edge beyond Windows, Microsoft hopes the syncing ability will attract users who have been holding back. This is a stated goal for Microsoft to create a seamless experience. With Windows Phone more or less dead, Microsoft has no choice but to offer support for iOS and Android.
Microsoft Edge Mobile Will Use Rival Rendering Engines
To start things off, iOS Edge will use the WebKit based on Safari. This is due to Apple's rules about third-party rendering engines. For Android, Microsoft interestingly chose to use the Blink based Chromium. Chromium is the same base that Google Chrome builds on. This is despite the fact that desktop Edge using EdgeHTML is faster than Chrome. Perhaps the desktop version does not port well to a mobile system. It also allows Microsoft to bring it to market quicker. Microsoft has also chosen not to use the built-in Android WebView browser as the base as well.
With cross-platform support, Edge market share should go up. However, cross-platform is not a key to success as we have seen with Firefox. The built-in Microsoft browsers have always been treated as a joke. This is despite the great strides that Microsoft has been making with Edge. Perhaps this move will entice users to give Microsoft's browser a try and change their minds.