Is Microsoft Haemorrhaging Windows Users?
---
---
---
Ashley Allen / 6 years ago
In a recent interview, Microsoft CEO Satya Nadella boasted that there are one billion Windows users across the globe. An impressive number, to be sure, but, when compared to previous user counts, suggests a significant coverage drop. In 2014, Redmond reported a current user count of one-and-a-half billion. So, is Microsoft haemorrhaging Windows users?
Haemorrhaging Windows Users
In a Bloomberg interview, Madella said:
"Windows, there's a billion users on Windows. Three hundred million PCs were sold last year and it continues to be a very significant part of what we do, but it's not the only part."
However, in 2014, the company reported 1.5 billion Windows users (via NeoWin):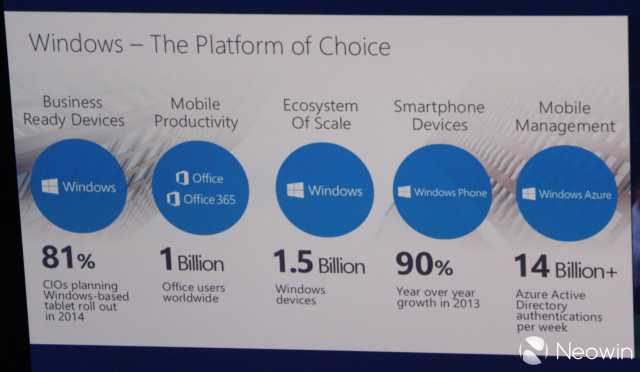 Admittedly, this figure did include Windows Phone users. It seems unlikely, though, that Windows Phone made up a big chunk of that 500 million difference.
Even six years ago, though, Microsoft counted more than a billion Windows users. In 2011, Windows Lab Services VP Antoine Leblond provided the following stat to Business Insider:
1.25 billion Windows PCs running today. (That includes all versions of Windows.)
Taking either the 2014 or 2011 figures – or both – it appears that Microsoft certainly is losing Windows users.
Where Are Windows Users Going?
The drop in Windows users isn't down to some secret mass adoption of Linux, sadly. Instead, Windows is suffering the same decline as PCs themselves. Fewer PCs are being sold, thanks to tablets and smartphones. As such, consumers are increasingly swapping Windows PC for Android and iOS devices.