Microsoft introduce HP tablet computer
---
---
---
Andy Ruffell / 14 years ago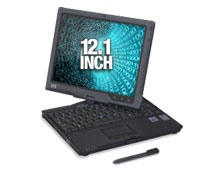 Microsoft's Chief Executive Officer Steve Ballmer introduced Hewlett-Packard's touch screen tablet computer running the famous Windows 7 with it's fantastic touch screen capabilities at The Consumer Electronics Show (CES) in Las Vegas.
Ballmer made it clear that this tablet computer fused by 2 of the biggest brand names in computer history was created to bridge the gap between smartphones and laptops and also to help the end user get more involved with their day to day usage.
No pricing or availability dates were announced but rumours are floating around the interweb with mid-2010 being hot topic.
A lot of promotion of Microsoft's consumer cloud strategy was spoken about including the company's software interface being ported across different platforms including PCs, televisions and smartphones. There is simply no getting rid of Mr Gates and his posse.
Other manufacturer's including Apple are reported to be getting ready to show their hand in this new fad for the touch screen tablet computer market. The only problem this reporter can see with that, is that he clearly doesn't get paid enough to warrant a regular Apple product, let alone an all singing, all dancing touch screen tablet computer.
Who knows, the prices might be cheaper than we expect. Did I ever tell you about the time I saw a flying pig?