Microsoft Kills Standalone Windows 10 S Offerings
---
---
---
Samuel Wan / 3 years ago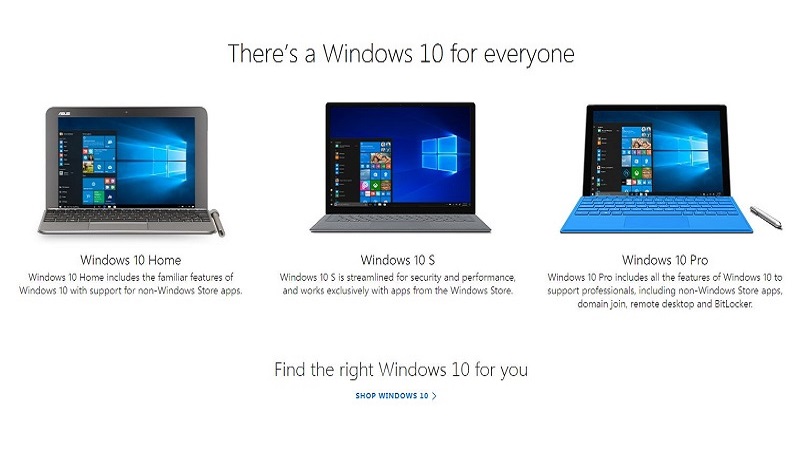 Windows 10 S Changed to Installation Option
Last year, Microsoft announced a new Windows 10 SKU, Windows 10 S. The standalone Windows 10 S SKU offered a locked down version of Windows for special segments of the market. Perhaps due to slow pickup, Microsoft has decided to kill the standalone version of the OS after less than a year. Instead, all Windows 10 systems will now ship with an S Mode. This is optional for the OEM to offer Windows 10 in the special S mode.
Windows 10 S offers a locked down experience for special markets like education and enterprise. These markets want greater control over users and more security and are willing to lock down the OS. Users are limited to using UWP apps from the Windows Store. Both UWP applications and ported Win32 applications will work with the system. The system also enforces Bing and Edge defaults. However severe these restrictions though, users have managed to circumvent them. Furthermore, even with all the restrictions, the operating system is still vulnerable to attacks and exploits.
Upgrade to Full Windows Free Except for Pro Version
To make Windows 10 S more palatable, Microsoft is removing some of the cost to upgrade. For Windows 10 S Home and Education, the upgrade is free to their respective versions. To upgrade from Windows 10 S Pro to Windows 10 Pro, you will have to shell out $49. According to Microsoft, about 40% of users choose to upgrade away from S, with about 24% doing so within 24 hours. It will be interesting to see how the changes impact user acceptance.
There still is a lot of work to do as it doesn't seem like you can go back into S mode after moving to Home either. With the death of standalone Windows 10 S, the road is paved for an S "mode" that is toggleable at will. Microsoft should have taken this approach from the beginning as some Creators Update betas demonstrated. A more controlled environment akin to restricted guest accounts. It will be interesting to see if Microsoft will end up taking this approach or not.
Support eTeknix.com
By supporting eTeknix, you help us grow and continue to bring you the latest news, reviews, and competitions. Follow us on Facebook and Twitter to keep up with the latest technology, share your favourite articles, chat with the team and more. Also check out eTeknix YouTube, where you'll find our latest video reviews, event coverage and features in 4K!
Check out our Latest Video