Microsoft Is Leading PC Anti-Virus Vendor According To Report
---
---
---
Ryan Martin / 8 years ago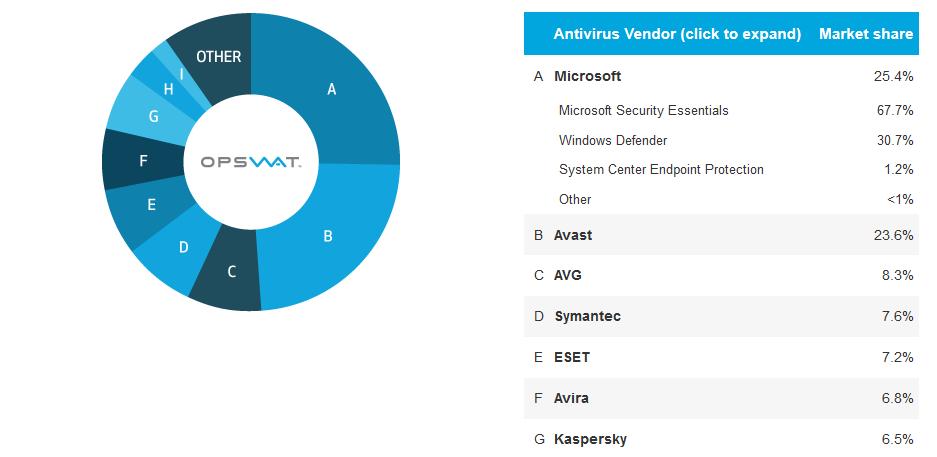 New research figures by software and IT solutions company OPSWAT suggest that Microsoft dominates the desktop and laptop anti-virus markets with its free Microsoft Security Essentials offering. Microsoft has an impressive 25.4% of the market with all its products combined, though this is mainly comprised of MSE and Windows Defender. Microsoft is followed closely behind by Avast who manage to rack up an impressive 23.6% mainly through their free anti-virus offering. AVG, Symantec, ESET, Avira and Kaspersky also made the list with market shares between 6.5 and 8.3%.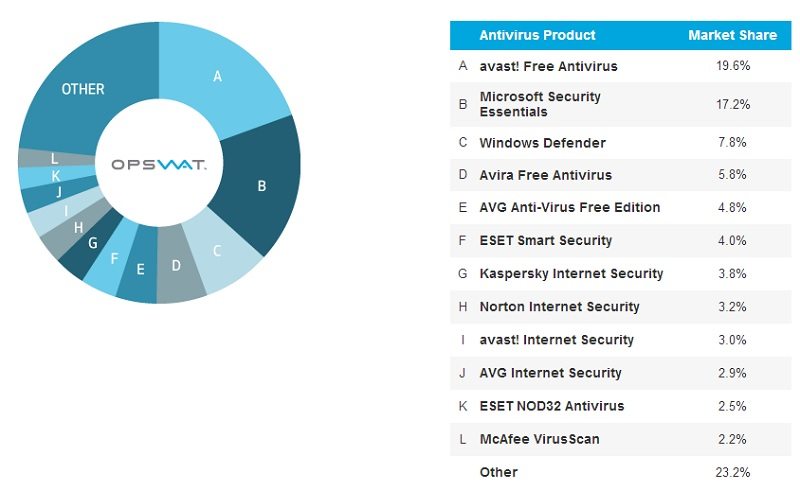 In terms of the single most popular programs well Avast lead the way with their free antivirus followed closely behind by MSE. Windows Defender, Avira and AVG come in third, fourth and fifth respectively meaning the entire top 5 is comprised of free anti-virus solutions – which is hardly surprising. The leading paid anti-virus solutions are produced by ESET, Kaspersky, Norton, Avast and AVG respectively.
For more details and in depth graphs on the current state of the PC anti-virus market, see here.
Image courtesy of OPSWAT