Microsoft Officially Announces Windows 11
---
---
---
Mike Sanders / 2 years ago
It was quite possibly one of the worst kept secrets of the last couple of weeks, but today at their official showcase event Microsoft did indeed confirm the launch of its new and upcoming Windows 11 operating system. Set to release later this year, I suppose the bluntest question you can ask at this point is what we can expect from it. Well, while the official announcement did contain a fair bit of bloat (as you might expect), we can help you somewhat by trimming away the fat and getting to some of the key differences users can expect from Windows 11.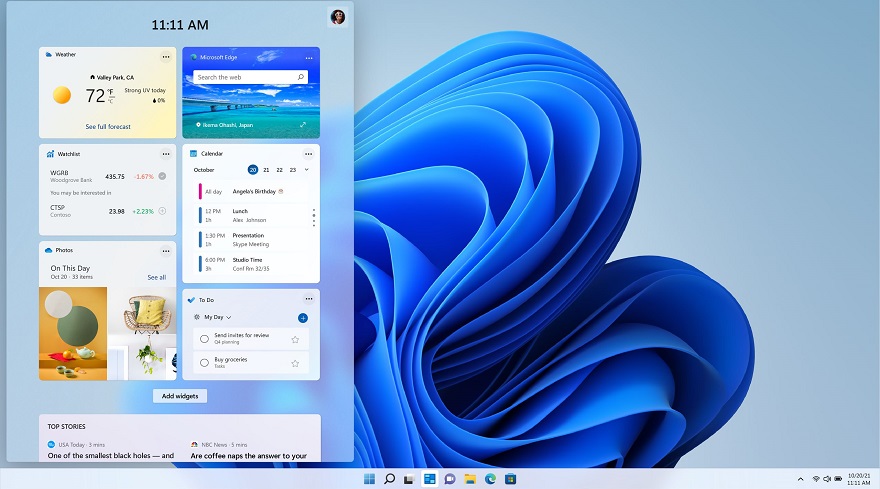 Windows 11 is Officially Announced
So, to prevent me getting as bloaty as Microsoft did, while we have included their official announcement video below, I'm going to cut to the chase on some of the biggest key questions
What will be different?
Primarily, and as you might expect, one of the biggest differences seen in Windows 11 will be a new user interface. While it will still remain somewhat familiar to that seen in Windows 10, users can expect a slightly different 'Start Menu' and a more streamlined approach. In addition, some new programs will be included as an integrated part of the operating system such as 'Microsoft Teams'.
Microsoft has suggested that general productivity and, perhaps most pertinently for some of you reading this, gaming will be improved on the Windows 11 platform. In regards to gaming, it seems that this will largely be achieved by the use of DirectStorage. In its simplest terms, this new file management system reportedly significantly reduces game load time. Whether it will work or not, of course, remains to be seen. Given that DirectStorage will be entirely exclusive to Windows 11, it will be interesting to see what results we see from comparative benchmarking.
In terms of other additions brought in the operating system, Microsoft has said:
An improved 'Widget' bar will be added to allow users quick access to information they consider pertinent to them
Android apps will be entirely supported and playable within the operating system
Security will be improved
I think, overall, this covers most of the key points. Again though, you can check out the promotion video below should you wish to get a better picture of what all this might actually look like.
Will it Be Free?
The short answer to this question is yes. As long as you have an activated Windows 10 operating system, the update to Windows 11 will be offered entirely for free and, hopefully, in a less pervasive manner than Windows 10 was. While Microsoft has not confirmed an official release date yet, Windows 11 is expected to arrive in late Autumn this year. As per a lot of prior rumours, Intel's Alder Lake-S processors come out pretty much at the exact same time.
In terms of Windows 11 itself, however, it does appear that Microsoft will be clamping down on 'unactivated' accounts by requiring, apparently at installation, both a Microsoft account (email address in other words) as well as, at least for the initial activation, internet access.
A tool has already been released so you can check if your current PC or laptop will be compatible with their next operating system, and if you want to check that out, as well as learn more about it, you can do so by clicking the link here!
What do you think? – Let us know in the comments!