Microsoft Officially Renames Its Office Web Apps services to Office Online
---
---
---
Gabriel Roşu / 9 years ago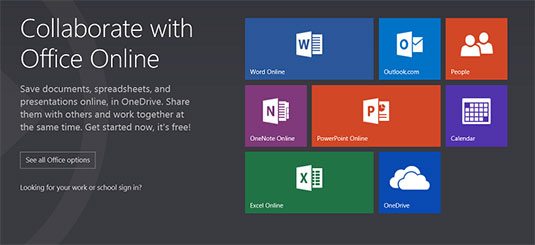 Not long since Microsoft made the move to change the SkyDrive platform name to OneDrive due to losing the trademark dispute with Sky Broadcasting, the company giant also changed its name of the online version of Office applications, Office Web Apps, to Office Online.
There were rumors that the change will be made appeared previously when the Office Online service was spotted in Microsoft's product comparison tool. That rumor appears to become official with the launch of the new Office Online service.
However, the reason for changing the name are not the same as in OneDrive's (formerly SkyDrive) case. Though not a trademark issue, the main problem appeared to come from customers who asked questions like "Are they something I install? Do I go to an app store to get them?". The 'Apps' name might be confusing, but the situation would have been avoided further with a clear description on the service's main website.
However the confusion did not cease and now the former Office Web Apps is re-branded to Office Online. Together with the re-branding, the web applications can now be launched from a new, easy-to-access website, which can be accessed here. In addition to the four Office apps, the site also includes launcher tiles for Outlook.com, Microsoft's web-based People and Calendar apps, and OneDrive, which is where Office Online stores users' documents.
The Office Online feature is free of charge and capped to a 7 GB storage limit on OneDrive service. Similar to OneDrive or competitor Google Drive, Office Online requires the user to log into a Microsoft account in order to access and use its features.
Thank you The Register for providing us with this information
Image courtesy of The Register