Microsoft Patents A Smart Ring
---
---
---
Gareth Andrews / 7 years ago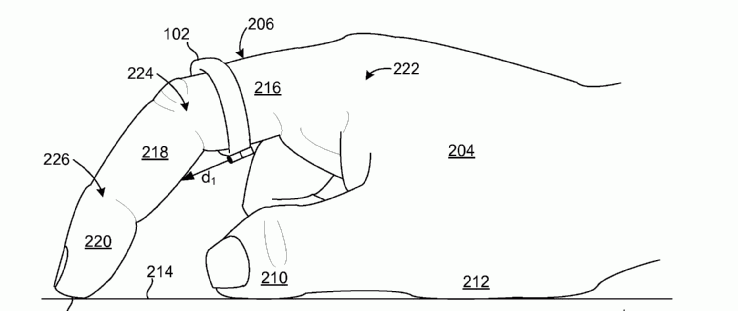 Microsoft is known for working on cutting edge technology, with the technology used in the Kinect becoming a dream piece that was quickly built and mirrored in other gadgets and systems. The next piece of technology they want you using? How about something to go with your smart phone, a smart ring.
Back in November and December, Microsoft patented the designs for a smart ring, a device that would look and feel like a ring but would give you control of your devices as if it was a mouse. The smart ring would detect your fingers movements, acting almost as if you were using a touchscreen in thin air, and thought the use of a small laser, could even detect the position and movement of the finger. Felt like clicking a table and opening your family photos? Look no further!
With both the fingers movement and pose being tracked the input device could be used for anything from a smartphone to a desktop PC, with the complete control of your system (and sorry for saying this) at your fingertips.
The device is patented as working with several other components, from tablets, TV's, Kinect's and even smart glasses and smart watches. You've got the display in your glasses so why not touch it in thin air?
Are you excited by this concept? I am, imagine being able to control your computer at work like Iron Man with a flick of the wrist, this would also avoid the large motion and input detecting systems that many AR (augmented reality) headsets are having to mount to give you the full Iron Man experience.