Microsoft Releases New Surface Book 2 in 1
---
---
---
Samuel Wan / 5 years ago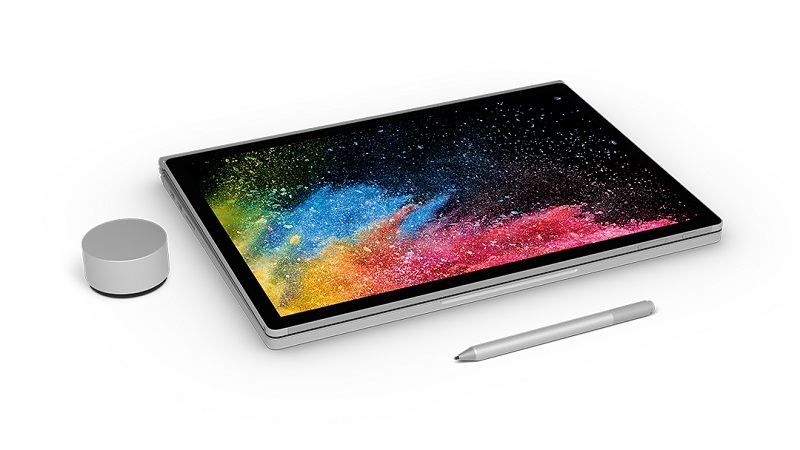 In a not so surprising announcement, Microsoft is releasing a new Surface Book. The new Surface Book 2 replaces the current two-year-old first generation model. Just like the original Surface Book, the refresh offers a desktop replacement in the tablet and laptop form factor. On the outside little has changed but Microsoft has done some serious upgrades to the specifications inside. One major change is a new 15″ model with a 3240 x 2160 Pixelsense Display.
The biggest upgrade comes from the graphics side. The 13.5″ model gets the choice of a NVIDIA GTX 1050 1050 2GB GPU while the larger 15″ version gets the GTX 1060 6GB. Both are noticeable upgrades over the GT 940MX and GTX 965M from the previous models. This makes 1080p 60fps gameplay a true reality for the Surface Book. It's also possible to go without and use the integrated Intel HD 620 or UHD 620 iGPU.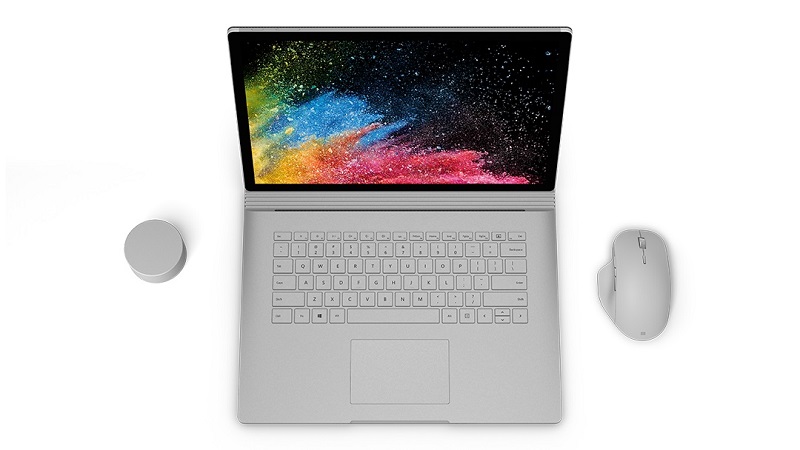 Surface Book 2 Mixed Reality Ultra Compatible
On the CPU side, Microsoft is updating the top model to the new 8th gen processors from Intel. The base model comes with an i5 7300U 2 core 4 thread model with a 2.6 GHz base clock and up to 3.5 GHz Turbo. The top end CPU is the new 8th Generation i7 8650U with 4c ores and 8 thread and a base clock of 1.9 GHz and Turbo up to 4.2 GHz. This is backed by an SSD ranging from 256GB to 1TB, while RAM capacity is either 8GB or 16GB of LPDDR3-1866.
Microsoft is placing a heavy emphasis on the improved CPU and GPU performance. Due to the new Windows 10 Fall Creators Update, all Surface Book models should be Microsoft Mixed Reality VR compatible. Pricing starts at $1499 for the 13″ model and $2499 for the new 15″ version. Both models will be up for preorders on November 9th with delivery beginning on November 16th. Unfortunately, the 15″ preorders are US only. Hopefully, global availability will come soon.
https://www.youtube.com/watch?v=4ck5RbTQj28