Microsoft Reveals Xbox One X Upgrade Procedure
---
---
---
Ashley Allen / 4 years ago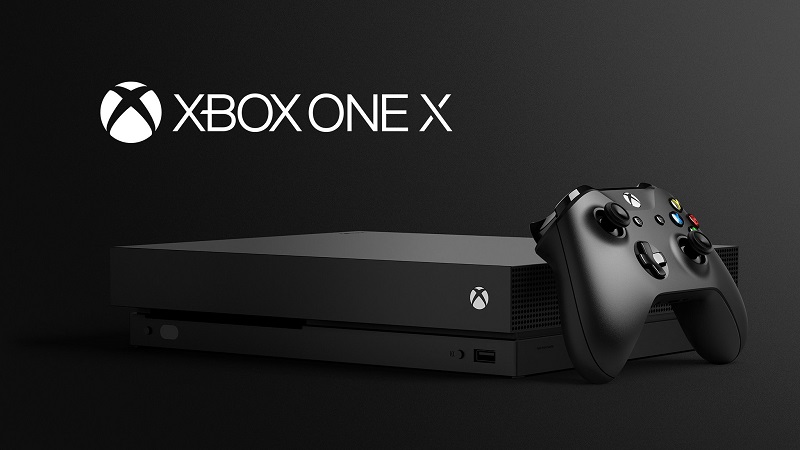 Now that Microsoft's Xbox One X is available for pre-order, existing Xbox One owners are wondering how to transfer their data and digital games library to the new console. Thankfully, Microsoft is making it as easy as possible to move your stuff from one console to another.
Xbox One X Upgrade Procedure
Transferring data from your Xbox One to a new Xbox One X should be simple, Xbox's Mike Ybarra says. In fact, Microsoft offers two options. First is via an external hard drive. Second – which is not quite as quick but maybe more convenient if you don't have an external drive to spare – is over your local network.
Ybarra says:
"A lot of the feedback we had was to make that easy for people. We want to make sure the settings can transfer over to Xbox One X. So we'll provide an easy way to do that. If you add an Xbox to your home, we're going to let you copy games and apps off your home network, instead of having to manually move them or redownload them from the internet. Peoples' ability to copy that from Xbox to Xbox will be a big feature."
Here's how easy it is to transition to #XboxOneX from the #XboxOne family. #XboxGC pic.twitter.com/CRxLmhSML7

— Xbox (@Xbox) August 20, 2017
Xbox One X Enhanced Games
Microsoft also revealed that over one hundred Xbox One games are getting 4K Xbox One X enhancements. Highlights from the long list follow:
Assassin's Creed Origins
Crackdown 3
Darksiders 3
Dead Rising 4
Diablo 3: Reaper of Souls – Ultimate Evil Edition
Dishonored 2
Dishonored: Death of the Outsider
Dynasty Warriors 9
FIFA 18
Elite: Dangerous
F1 2017
Fallout 4
Final Fantasy 15
Firewatch
For Honor
Forza Horizon 3
Forza Motorsport 7
Gears of War 4
Halo 5: Guardians
Halo Wars 2
Hitman
Homefront: The Revolution
Injustice 2
Life is Strange: Before the Storm
Mafia 3
Metro: Exodus
Middle-earth: Shadow of War
Minecraft: Xbox One Edition
Monster Hunter: World
NBA 2K18
Need for Speed Payback
PlayerUnknown's Battlegrounds
Pro Evolution Soccer 2018
Project Cars 2
Quantum Break
Resident Evil 7 Biohazard
Rocket League
Sea of Thieves
Star Wars Battlefront 2
State of Decay 2
Superhot
The Elder Scrolls Online: Morrowind
The Elder Scrolls 5: Skyrim Special Edition
The Long Dark
The Witcher 3: Wild Hunt
Titanfall 2
Tom Clancy's Ghost Recon Wildlands
Tom Clancy's The Division
We Happy Few
Wolfenstein 2: The New Colossus
World of Tanks
WRC 7 FIA World Rally Championship