Microsoft Signs Anti-Piracy Act With HP & Samsung For Chinese Market
---
---
---
Ryan Martin / 9 years ago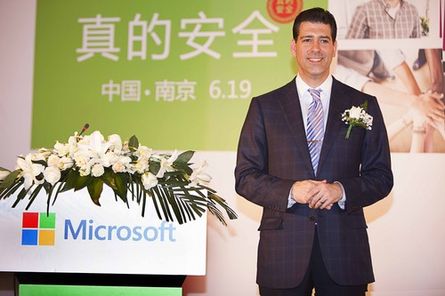 Piracy is a big problem for Microsoft is the Chinese market as PC vendors looking to keep costs down will often cut corners on the operating system and install pirated copies of Windows. Microsoft has signed a deal with HP and Samsung that will ensure their local partners and PC vendors install genuine Microsoft software on the PCs that they sell to the Chinese market.
China Tech News details that apparently large Chinese retailer "One Zero" has vowed to join the anti-piracy effort and will ensure to sell computers powered by only genuine Windows operating systems. Back in March Microsoft signed a similar deal with Chinese PC Vendor Lenovo and with HP and Samsung now onboard Microsoft's anti-piracy fight has got a lot stronger for the Chinese market.
Though local Chinese vendors outside of these partnerships will probably continue to sell counterfeit Windows-based systems as there is very little incentive for them to come onboard with genuine Windows licenses, that is unless Microsoft is willing to negotiate more with the Chinese market to offer a lower price for each Windows license.
Image courtesy of techworld.com.au