Microsoft Slips Ad Generator Into Windows 7/8.1 Security Update
---
---
---
Samuel Wan / 7 years ago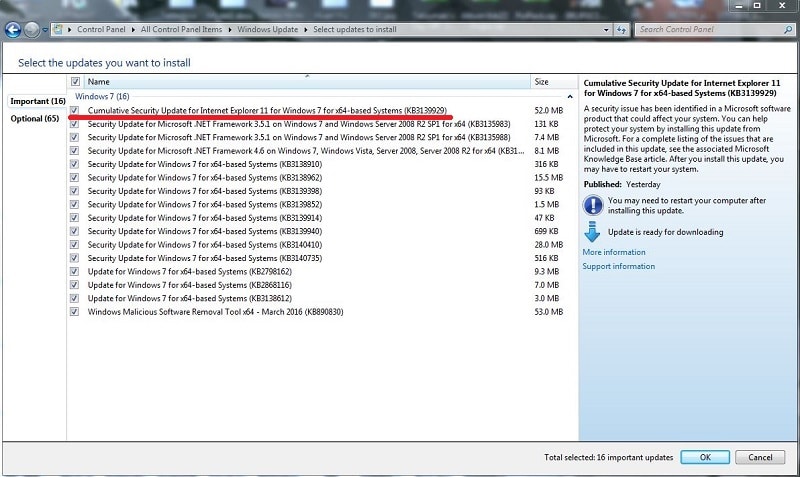 Microsoft has been getting more brazen every day as  they continue to try to get users to upgrade to Windows 10. After making Windows 10 a recommended update for Windows 7 and 8.1 systems, Microsoft may have gone too far with their latest step. If Microsoft's own documentation is to be believed, the latest Internet Explorer 11 Security update for Windows 7 and 8.1 bundles in an ad generator that urges users to upgrade to Windows 10.
KB 3139929 is the latest cumulative security update for Internet Explorer 11, bundling in a number of security fixes. Digging into the documentation, you find KB 3146449, an update that "adds functionality to Internet Explorer 11 on some computers that lets users learn about Windows 10 or start an upgrade to Windows 10". According to some users, this pops up a blue banner when a user opens a new IE11 tab with the message, "Microsoft recommends upgrading to Windows 10".
While it is understandable that Microsoft wants to get as many users as possible on Windows 10 and is trying to spread the message, bundling a non-security update into a security update is simply unacceptable. Is is misleading to users and raises the question as to how trustworthy and legitimate Microsoft's limited Windows 10 update notes are. Along with moves like the bundling of third-party apps into Windows 10, Microsoft may still reach their Windows 10 install goals, but only at the cost alienating users and undermining trust.