Microsoft Slips OneDrive Advertisements into Windows 10 File Explorer
---
---
---
Samuel Wan / 6 years ago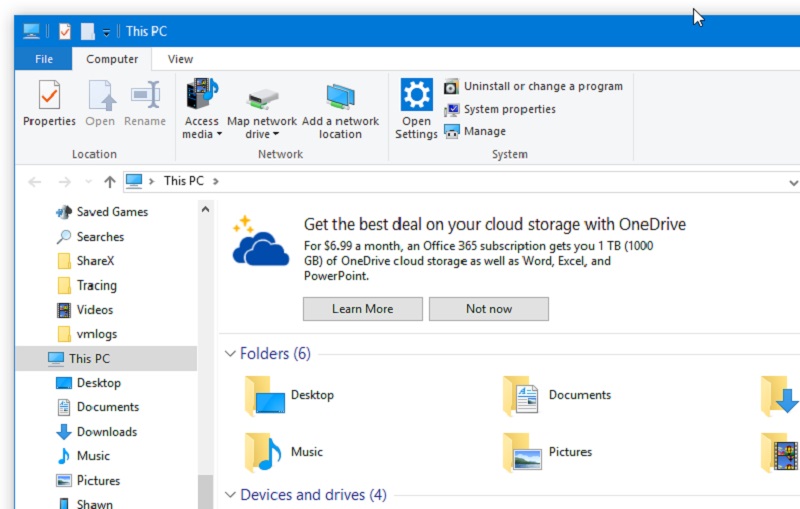 Starting with Windows 10, Microsoft introduced their new support paradigm of continuous updates. Instead of getting only a service pack or two, Windows would now get updates to futures on a rolling ongoing basis. So far, there have been a mix of useful features but also many updates that have broken the operating system in many ways. In a recent update, Microsoft may have gone too far in pushing advertisements for their OneDrive cloud storage.
In a recent update to the stable channel of Windows 10, Microsoft added tips notifications to File Explorer, the main way to see all your files. One of the so-called "tips" that have started to show up is an advertisement for an Office 365 + OneDrive subscription. OneDrive, of course, is Microsoft's cloud storage platform while Office 365 is their cloud-based office suite.
According to some users, these similar ads had been popping up before. However, they have gotten a lot more frequent and more obtrusive, with some repetition as well even if you dismiss them. The only way to get rid of them is to turn off "Show sync provider notifications" in File Explorer options.
While it's great for Microsoft to show off operating system tips and perhaps even advertisements to Windows, this goes too far. This goes beyond helping a user use their system but into enticing a sale. It's also a slimy move considering that Windows 10 is still a 'paid' OS where advertisements are not justified. Microsoft also runs the risk of anti-trust complaints as it can be viewed as leveraging their near-monopoly of the desktop market to push sales in the cloud storage market.