Microsoft Store Users Can Now Send PC Games as Digital Gifts
---
---
---
Ron Perillo / 3 years ago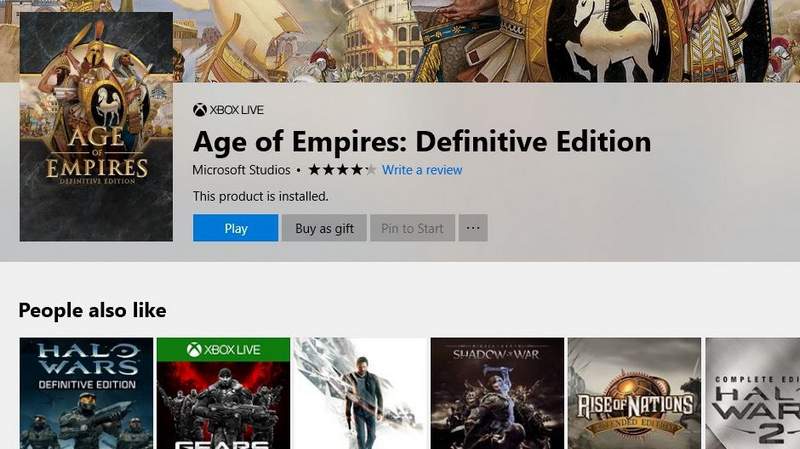 Both Xbox One and PC Games Available for Gifting
The Microsoft Store launched gifting of select Xbox One digital games last fall. This also includes Xbox One downloadable game content, Xbox Live Gold and Xbox Game Pass subscriptions. After seeing its success, Microsoft is now expanding the program to include PC games. Like with the Xbox One, this applies to PC downloadable content as well. Which includes map packs and skins. Furthermore, Microsoft is also expanding the gifting to include ALL Xbox One games for eligibility.
How Can I Send digital Gifts via the Microsoft Store?
On any Windows 10 PC or Xbox One family of devices, users can head over to the Microsoft Store site. Once you have found the item you wish to send as a gift, select the 'Buy as Gift' option. It is as simple as that. The only requirement is a valid e-mail address for the recipient of the digital gift in Windows. On the Xbox One, users have to choose the gamer-tag from their list of Xbox Live friends.
The e-mail is so they can receive the download code on their inbox.  For Xbox One users, the code is sent through a system message which comes with a clickable redemption button.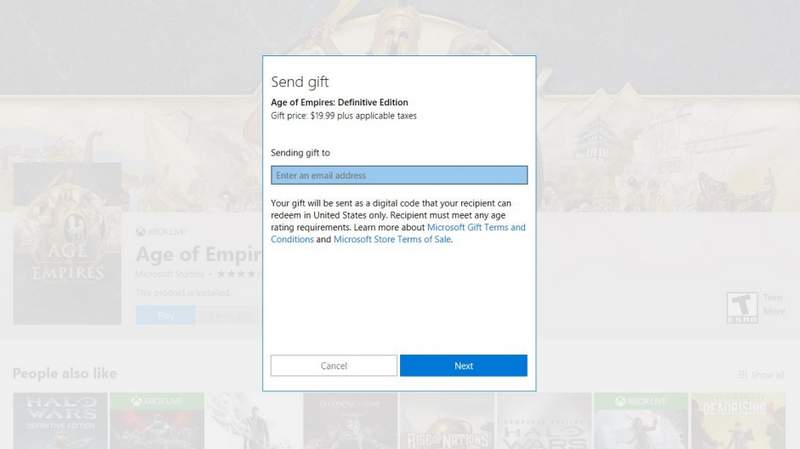 What Are the Conditions For This Service?
There are some limitations with this program. For example, only two discounted products can be gifted at a time. This also has a total limit of 10 discounted products every 14 days. However, items on regular full price have no term limits.
Items excluded from the gifting program include pre-orders, free products, and consumable DLC game content (virtual currency).
There is also a regional lock, limiting the recipient's gifts with those only purchased in their own region. So you cannot send a gift to your friend across the other end of the globe.