Microsoft Surface Book 2 Drains Battery Even When Plugged-in
---
---
---
Ron Perillo / 3 years ago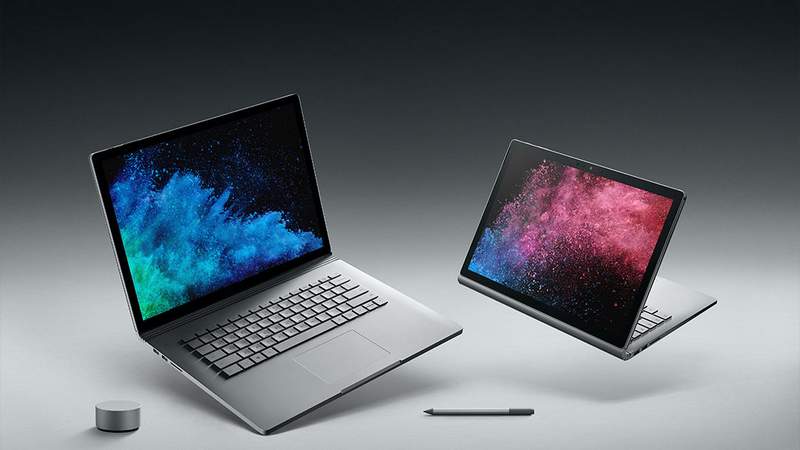 The folks over at PCWorld have noticed something weird about the Microsoft Surface Book 2 recently. It appears that it continously drains its batteries even when plugged in. Most Surface Book 2 come with an NVIDIA GTX 1060 or GTX 1050 GPU, making it a formidable gaming PC as well. In fact, Microsoft showed off the game running Cuphead and Gears of War 4 at the launch event. It is in this game mode where PCworld noticed that the battery is draining out while plugged in.
Surface Book 2 Batteries Tested
Their initial review of the Surface Book 2 actually shows that the power draw exceeds when the stock charger is plugged in. It is actually drawing so much that it drew from the battery as well. To be fair to Microsoft, the power draw only occurs when the power mode slider is set to "best performance". This setting triggers a different GPU clock, making it perform much better than at default values. By default, the power mode slider in windows is set to the lowest-power setting. However, a product being marketed as a powerful system should not have these problems. Microsoft's charger is a 102-watt device, with a rated 1.5A @ 120 volts output. According to PCWorld's testing, their system already draws 101W from the wall.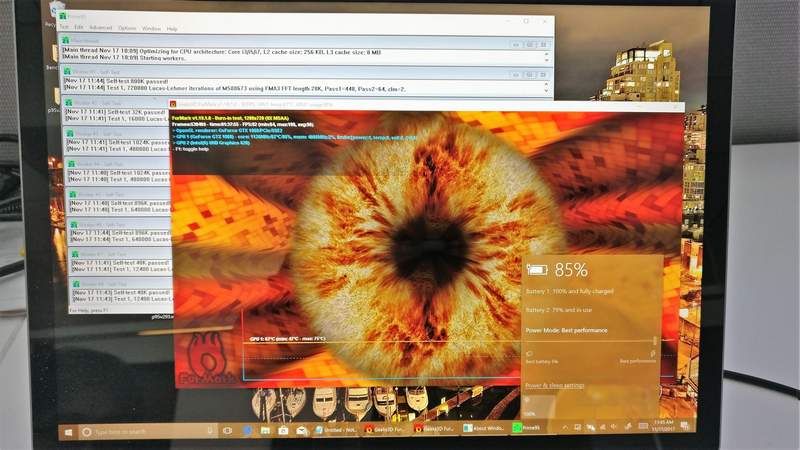 They also tested it with a similarly powerful laptop with the same specs. Specifically, Gigabyte's Aero 14 with a GTX 1060 and an Intel 7700HQ CPU. The result shows that the Aero noticed no performance drop with its 150W power brick, but the Microsoft Surface Book 2 dropped by 15 percent even when plugged in to its 102W brick.
Microsoft's Response
According to a Microsoft spokesperson who PCWorld reached out to this result is within their expectations. "It is intentional", the spokesperson adds. Pointing out that Microsoft prioritizes productivity and it will not drain the batteries doing so. This of course, runs counter to the promotional information the company has been using promoting it as a capable gaming laptop as well prior to its release.