Microsoft Surface Book i7 Features 16 Hour Runtime
---
---
---
Samuel Wan / 4 years ago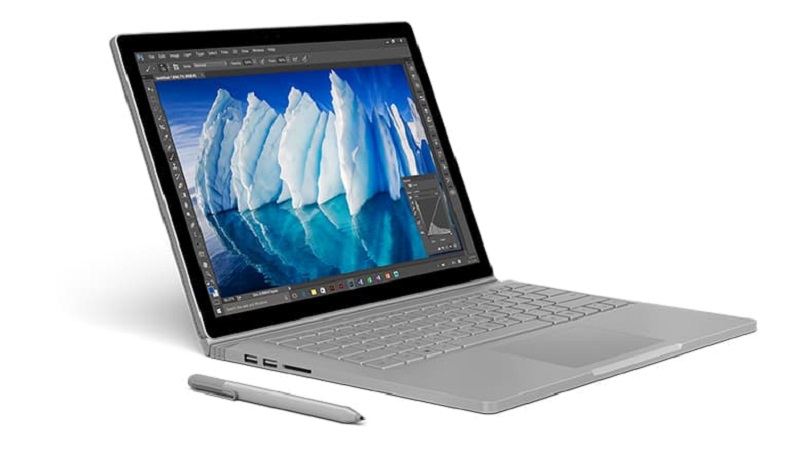 When Microsoft first revealed the Surface Book, it was a major game changer. It offered a new take on what laptops should be like in the age of tablets and combined some of the most optimal hardware at the time. At their new event today, Microsoft has revealed a new high-end addition to their Surface Book lineup, the new Surface Book i7.
To start it off, Microsoft noted that they had two main goals that they focused on and were a source of consistent feedback. With the new device, the focus is on improving gaming performance while increasing battery life as well. Running contrary to the trend of slimming down devices which doesn;t help improve battery life, Microsoft has kept the same overall chassis as in the original Surface Book.
Inside the Surface Book i7, it is a lot different from the original. Microsft has beefed up the graphics to double the original performance, using the GTX 965M over the GTX 940M. It's interesting that Microsoft didn't wait for Pascal/Polaris mobile chips. In order to cool the chip, Microsoft has included a second fan and thermal system. Working alongside the GPU, we have an unnamed Skylake i7 CPU from Intel. This is likely due to Kaby Lake not providing any high-end mobile CPUs until sometime next year.
In terms of battery life, Microsoft is claiming a 30% improvement which gives us 16 hours of total usage. Combined with the new thermal system, the weight jumps up a little bit by about 10%. In other respects, the Surface Book i7 is unchanged from the original design. Pre-orders start today at a hefty price of $2399 USD for 256GB SSD+8GB of ram and all the way up to $3299 for 1TB SSD+16GB. It's a shame that Microsoft didn't change the broken pricing scheme for increasing storage. Availability starts November 10th.