Microsoft's Tossup App Gets You And Your Friends Together Faster
---
---
---
Gareth Andrews / 8 years ago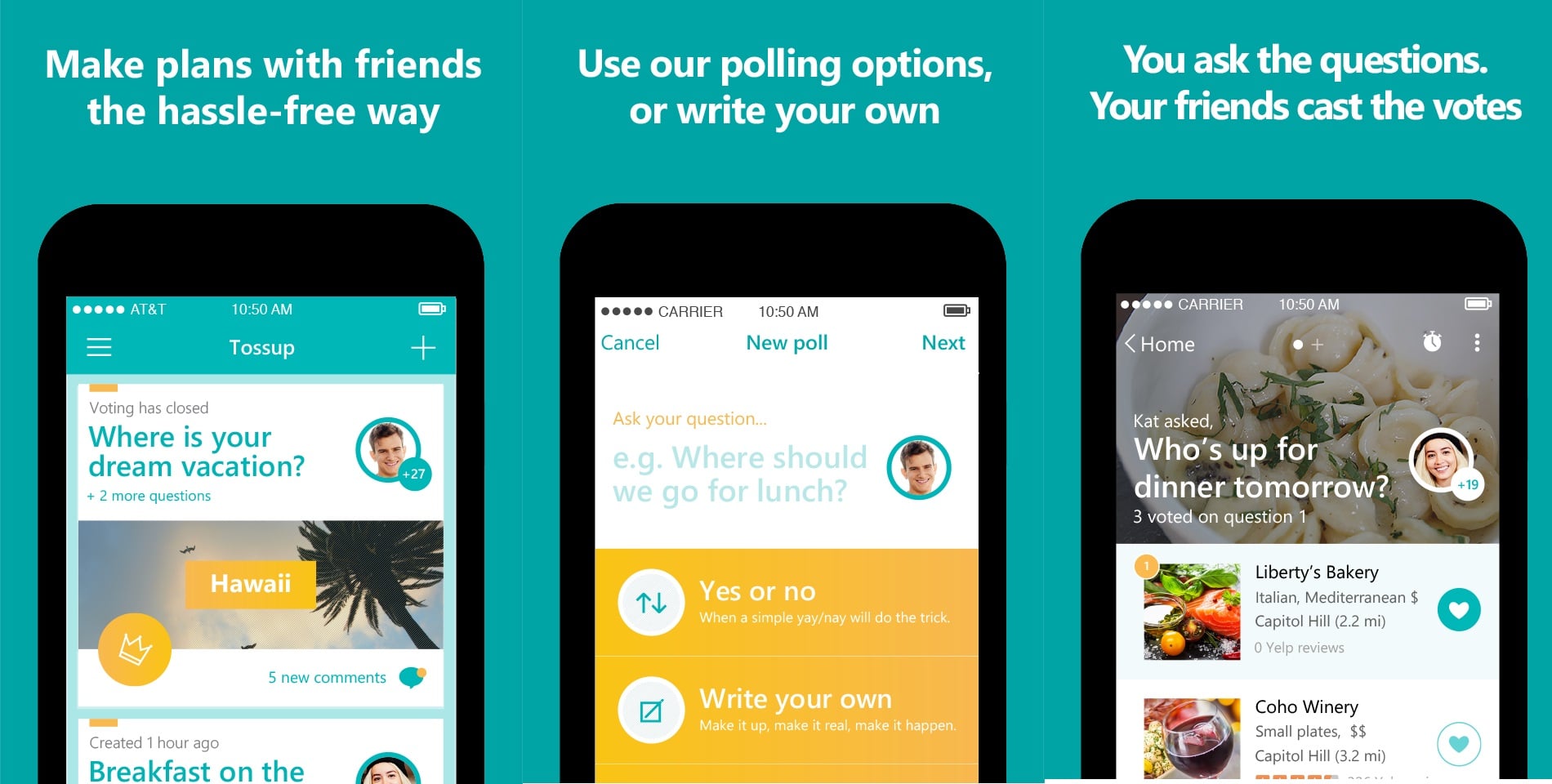 Microsoft is a large company which almost everyone who has a computer has heard of. They do everything from Office to Windows 8, yet few have heard of the Garage. No this is not where Microsoft make super stylish cars, but it is where they tinker with ideas.
The garage is noted as Microsoft's "24-hour idea factory", and rightly so as some of their ideas have been made into full-blown programs and been released to the public. Mouse without Borders, a program which lets you control up to four computers with a single mouse and keyboard started as a garage project, the same can be said for Bus alarm a program designed to wake people when they are near their bus stop. Even Microsoft use programs like CodeFlow, a program designed to review their code and was originally created in the garage.
Their next app for general use is called Tossup and hopes to help you and your friends make those hard decisions by general opinion. Tossup is designed to let you create a question and then poll your friends, getting their opinions and responses in an easy to manage set-up. This means you can quickly ask a question to all your friends about where to go for food, what movie to go see or even where to meet up. With Tossup you can easily get people's responses without having to chat, text, email or remember everyone's responses. It should be noted that at the time of writing the App is only available on Android and iOS, meaning windows phone users are missing out on this app.
As someone with a terrible memory (what am I doing here again?) and who is often charged with organizing things, a little app like this could come in handy. Do you often organize things? Do you have an app which does the same thing and is already released?
Thank you Microsoft Garage for the information and images.