Mid-Budget SteelSeries Gaming Setup Review
---
---
---
Peter Donnell / 1 year ago
A Closer Look
As you might expect, everything you need is included. The keyboard is hard-wired with a USB cable, as is the mouse, so they just plug and play. The keyboard also comes with that massive magnetically attaching wrist rest, which is a huge bonus for those long work/gaming sessions.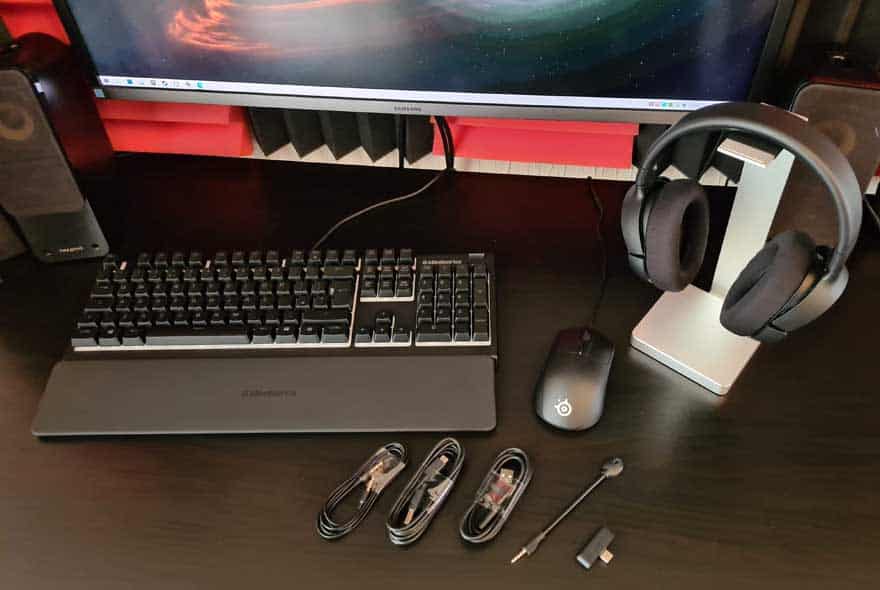 The wireless headset is a little more involved and comes with an AUX cable so you can plug it into your Xbox controller, mobile, iPod, whatever really. There's a USB charging cable, USB extension cable for the antenna (also the Type-C adaptor for the transmitter), a detachable microphone, and finally the USB-C dongle.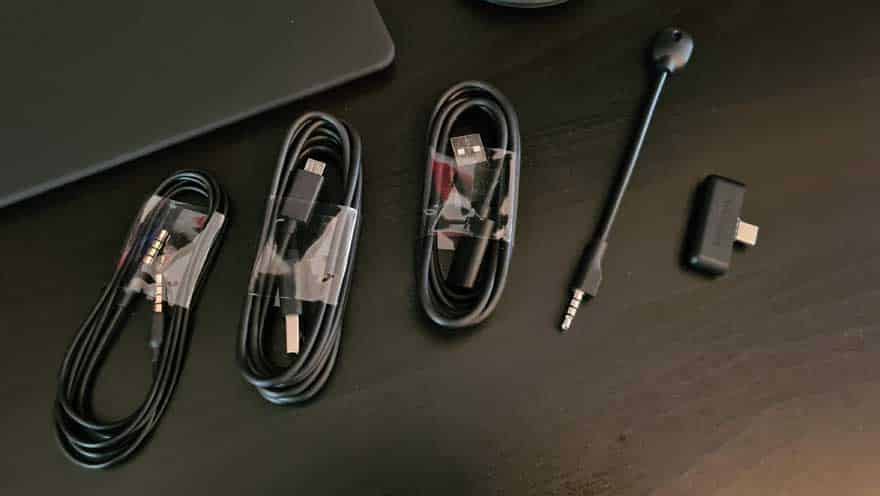 The headset looks great, with a lightly textured black finish with a bit of a matte finish. There's a small logo on the side, but otherwise, it's fairly understated.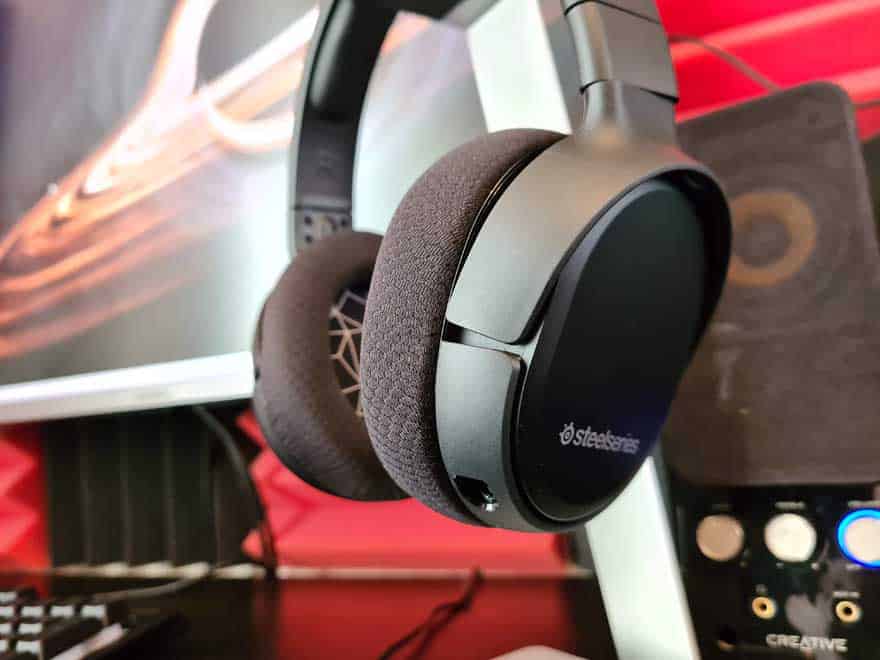 It features two metal strips with a thick rubber core that allows it to flex and bend with confidence, but still hold its shape.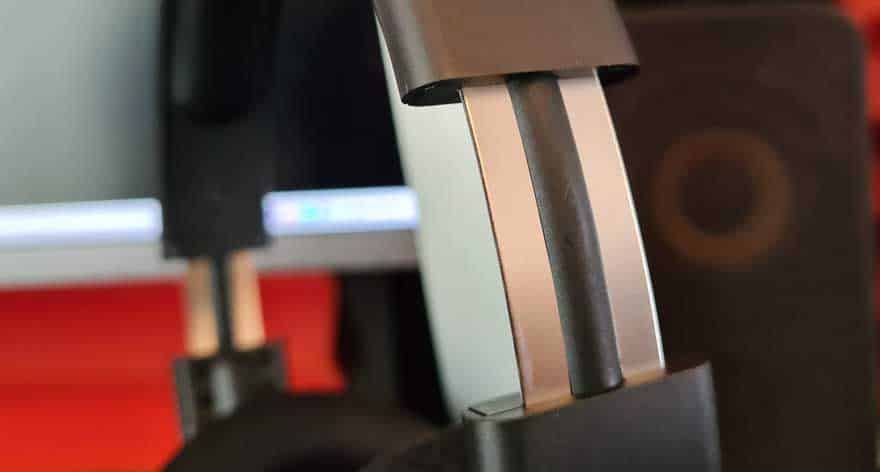 Plus there's a little bit of pivot thanks to these U-shaped mounts.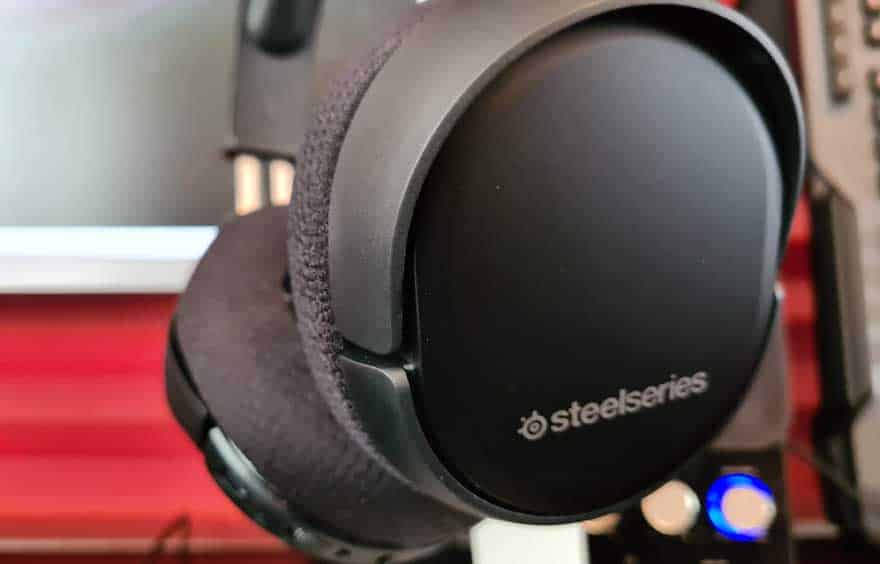 Plus, they can be fully rotated inwards, making them comfortable to wear around your neck between uses. This is great when you're using them as headphones with your mobile and need to take a break.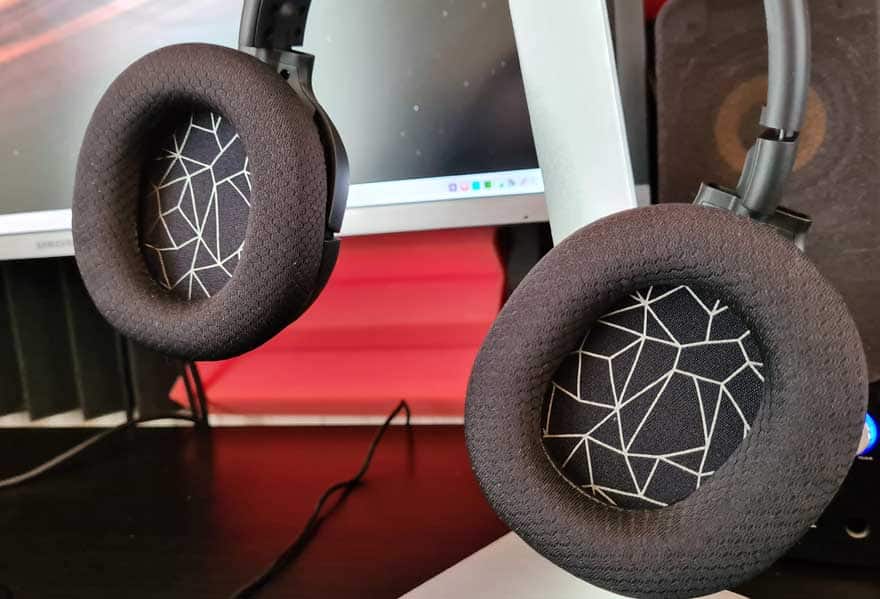 Loads of soft cloth and thick memory foam on the interior, making them extremely comfortable on your ears.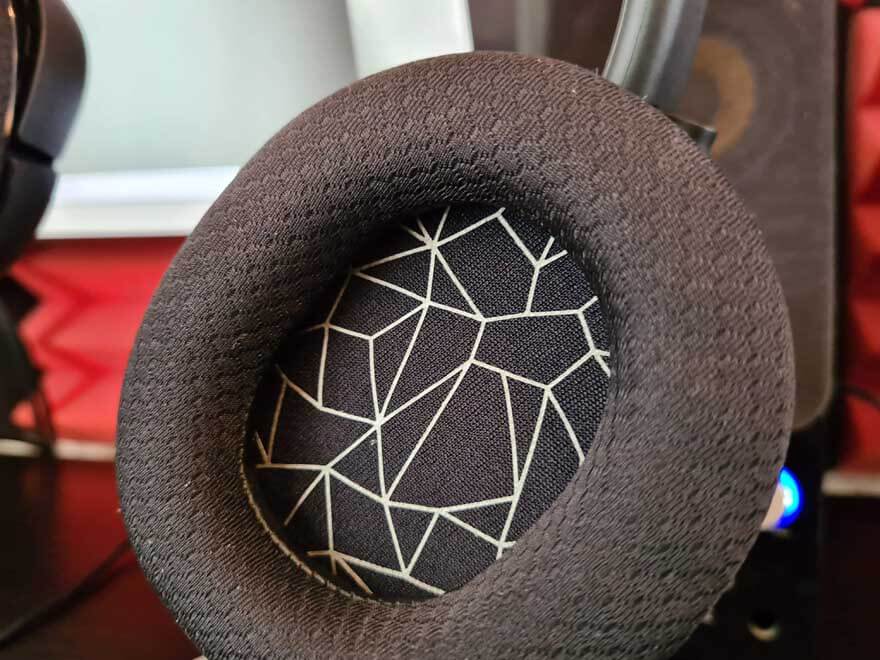 Plus, you get all the usual controls on the side within easy reach.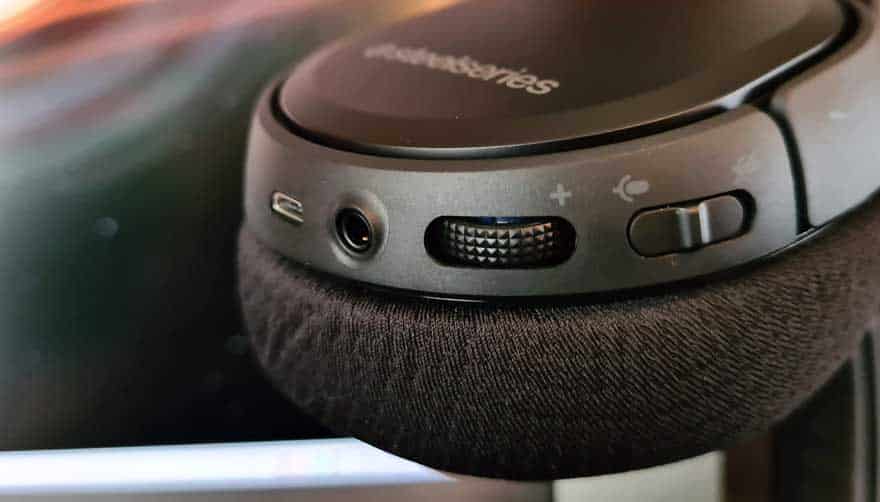 Keyboard
The keyboard is a lot more focused, with a nice full-size design, a big detachable wrist rest, and a load of RGB lighting. It looks fantastic, and it doesn't have an oversized bezel. Of course, it is pretty big with the wrist rest, but I wouldn't use a keyboard without one these days, so that's cool with me.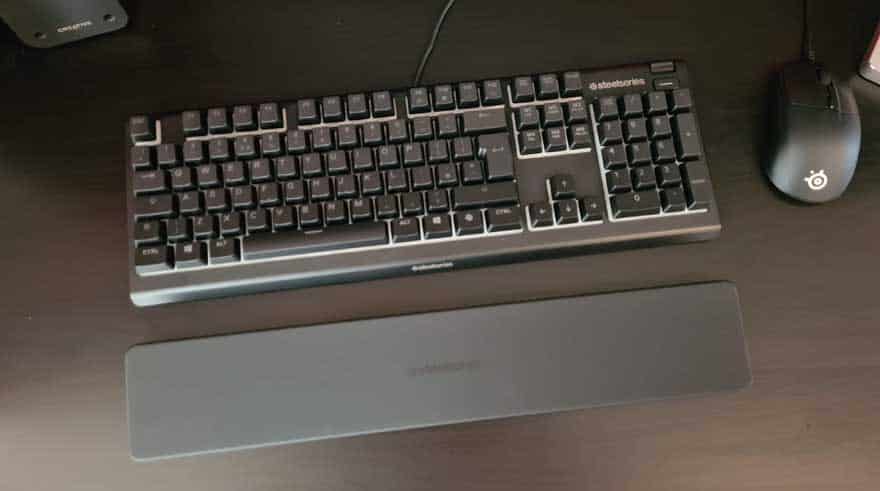 The RGB isn't per key, it's more of a many-zone underlighting for the whole keyboard. However, I quite like that effect, it feels like pinned down to the switches and the colours flow a little more organically over the keyboard. They're very vibrant though and there's a load of profiles for you to pick from and play around with.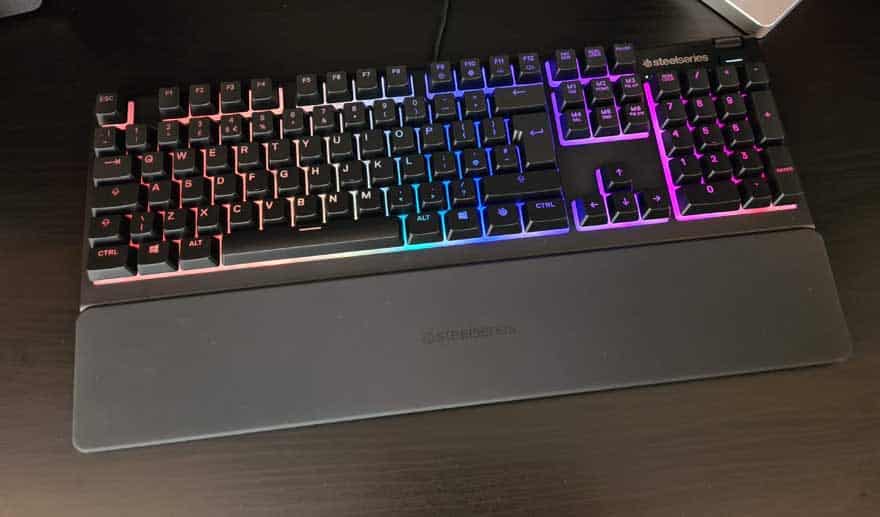 Even in my brightly lit office today, the colours shine through really well.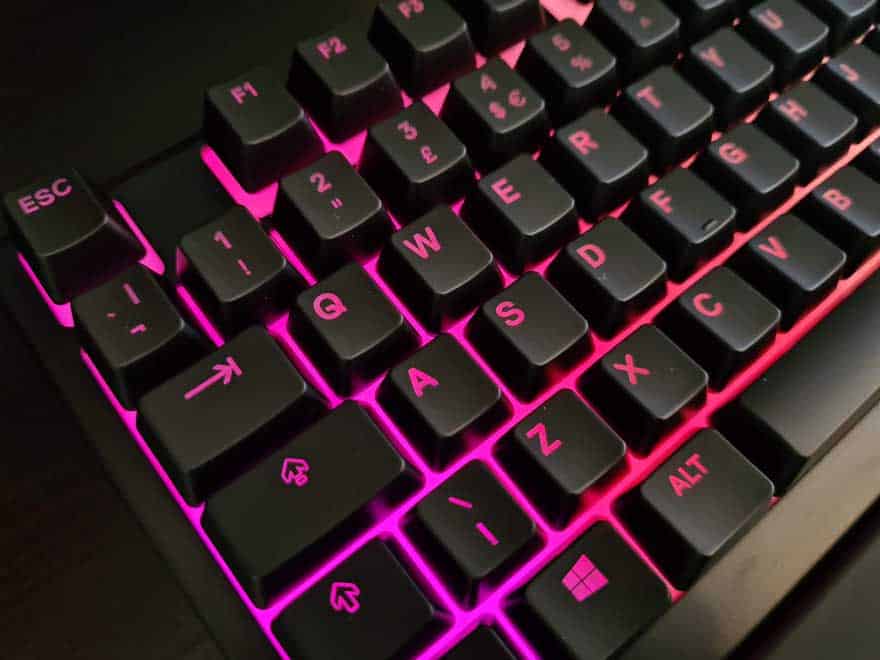 Mouse
The mouse is neat and tidy, with a simple symmetrical shape, albeit it's a right-handed button configuration. Two buttons on the left, two up on the top, a DPI button and a clickable scroll wheel; simple and effective.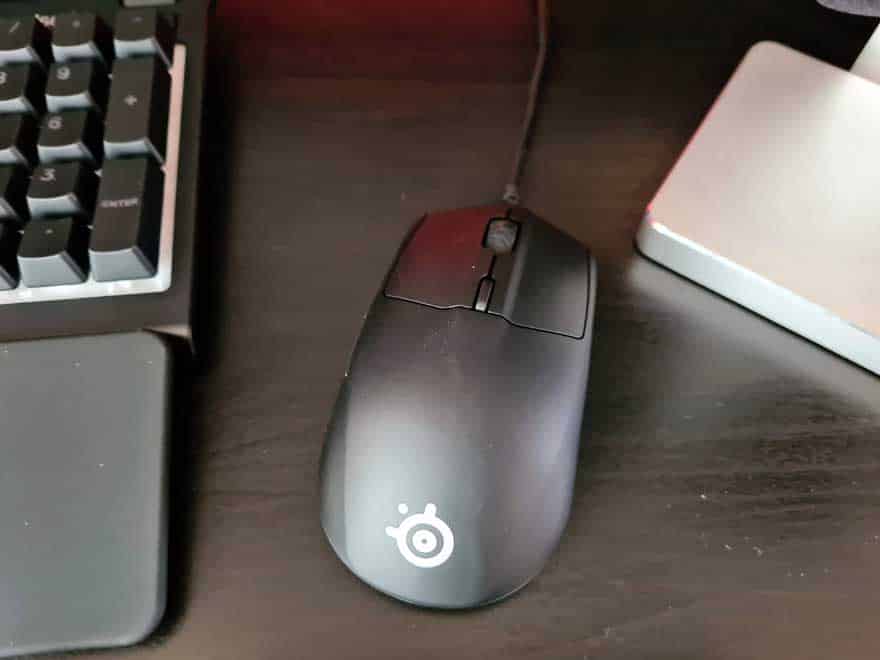 On the underside of the mouse you'll find three massive slip mats. It's not a heavy mouse, but even if it were, it would glide great with all this on the base.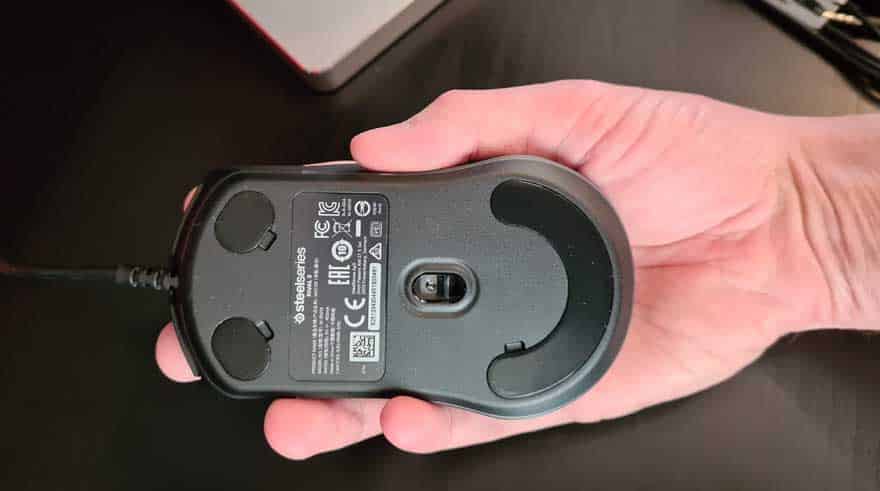 Plugged in, the mouse sparks to life with colour and much like the keyboard, the colours are fantastically vibrant.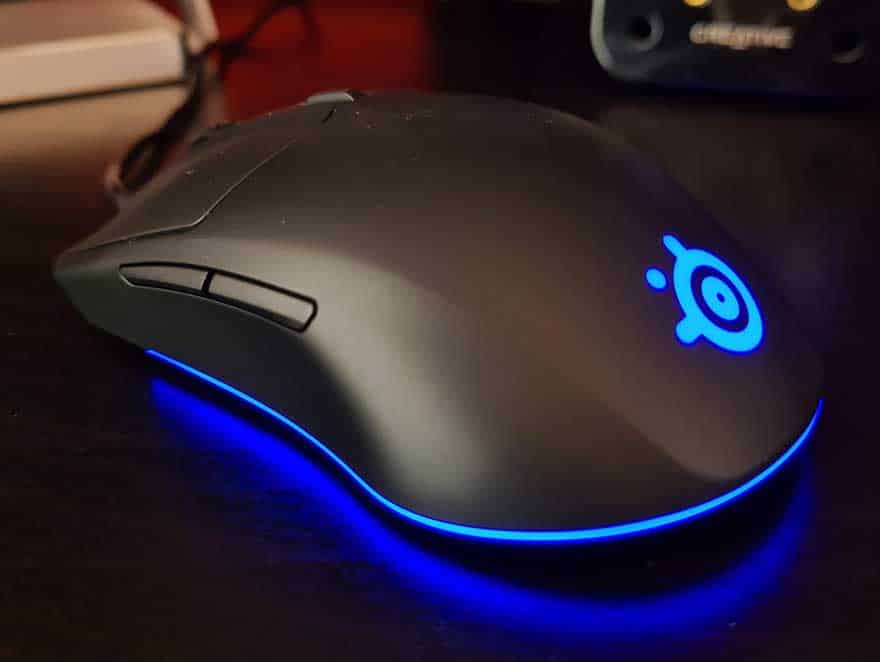 By default they just cycle through on a fade, but with the SteelSeries software, you can customise these as you see fit, and even sync them with your other SteelSeries peripherals. What's more, you can even have them react to certain games actions, chance colour to alert you about Discord nonfictions and more!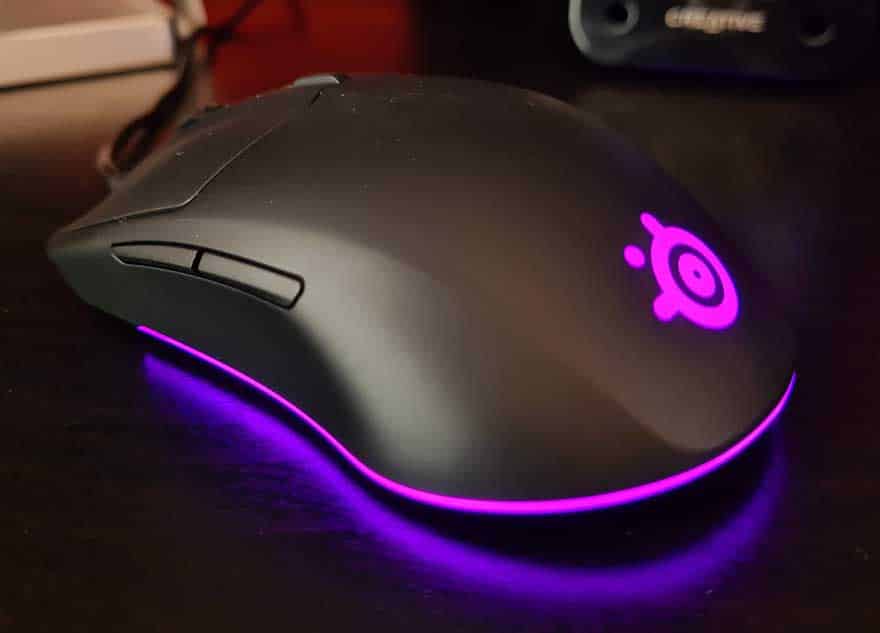 It wraps around both sides of the mouse, and obviously, you get the illuminated logo at the back too.