Mikes Rant – Why I'm Not Going To Buy Battlefield V!
---
---
---
Mike Sanders / 5 years ago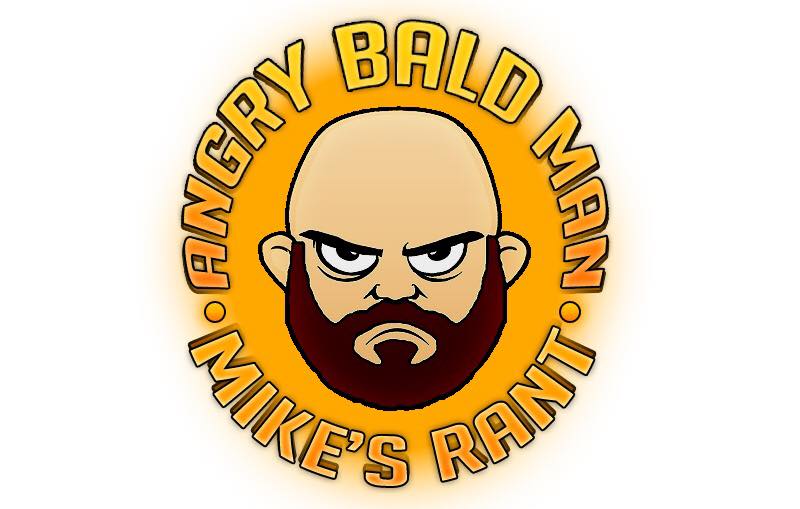 Mikes Rant 18
One day, about 12 years ago, a friend of mine told me that he'd started working a new job and met a bunch of people who played an online game. There was about 7 or 8 of them and via the miracle of Ventrilo used to play together most nights and that I should join in and give it a try too. The game in question was Battlefield 2.
I must admit, I was a little skeptical. I had never been much of a fan of first-person shooters. Within a couple days though I was thoroughly hooked. Not only was the game fun, but the maps were large and best of all the team playing experience alleviated some of the more frustrating aspects of being pretty terrible at it!
Since then, with only 1 or 2 exceptions, I've played every Battlefield since. I am, however, taking a stand over Battlefield V (or 5 if you prefer). For the first time since that original log-in to Battlefield 2, I have no interest in this game and perhaps most surprising of all, I have absolutely no intentions of buying it!
I Don't Think I'm Alone Here
Firstly, I think the point needs to be stated that I don't think I'm a unique figure here. It's been well documented over the last few months that pre-orders for the game are remarkably bad. It's part of the reason that its release, originally planned for October, has now been pushed back until November.
In fairness, a small matter of Red Dead Redemption 2 and Black Ops 4 releasing in October might also have had something to do with that.
It seems clear though that EA is clearly a bit concerned about the poor anticipation of the game. This is a new Battlefield! There should be a little enthusiasm here.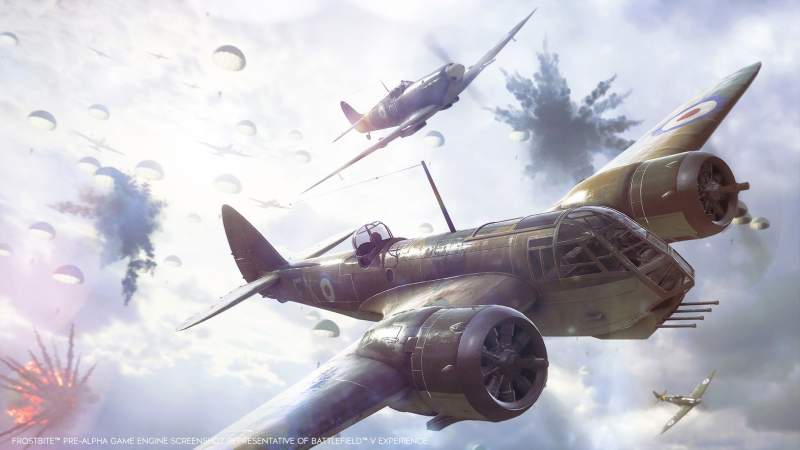 Their First Mistake
We have, of course, known a lot of the rough details surrounding Battlefield V since March. It wasn't, however, until around Summer that the first alarm bells started ringing.
Now, from this point on I have to be a little bit careful, because rest assured, someone out there is going to misinterpret this. Before you start frothing at the mouth, get to the end of my point here!
Put simply, I hate the way this game has been marketed. The use of a female amputee soldier on the front box artwork is a bold statement. Using her again as the main protagonist in the trailer is also quite a firm stance. Let's be clear here though, during World War 2 having an amputee on the front lines was as rare as a woman soldier, let alone both! For those who know their history, there are, of course, some exceptions, but in terms of this being usual? The short answer is no!
With this in mind, what is EA attempting to do here? Is this simply a very slap-dash method of trying to show that first-person shooters can be politically correct? That EA is a culturally sensitive company? If that's the case (and its pretty obvious that it is!) why not just go the whole hog and make this character black, Hispanic, transgendered with a speech impediment and tickly cough?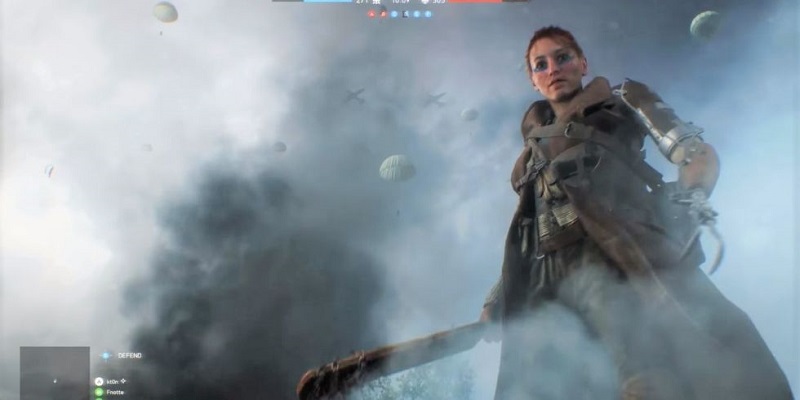 Get To The Point Mikes Rant!
The point I'm trying to make here is that I don't have a problem with the inclusion of female soldiers. In fact, I've never encountered anyone, ever, who did! Battlefield games have rarely been about historical accuracy and anyone that uses this argument against 'her' or female soldier inclusion in the game is an idiot.
What I don't like, however, is having this forced upon me! Do not force this sexism/misogynistic political issue on the game. It's the exact same mistake that the Ghostbusters 2016 remake (that definitely wasn't a remake) made. People didn't dislike it because the Ghostbusters were female. They disliked it because the issue was shoved down our throats. Oh, and also the fact that the trailer was perhaps one of the worst ever made in film history! The less said about the final product the better!
Yes, gaming probably does need more female protagonists, but don't treat us like idiots by putting a neon sign over their heads! You don't have to manufacture them either! A great example of this in recent years in Clementine. Who would have thought that a small girl from Telltales 'The Walking Dead' franchise would become such a huge hit amongst fans? It wasn't, however, deliberate! It happened, as it does with all great characters, naturally!
Do you want to know the weirdest part? EA and Dice actually got this issue right in Battlefield One with the 'Tsar' DLC. Female soldiers were featured! They didn't, however, make a big deal about it and as such no one batted an eye-lid! Everyone went 'oh, ok… good' and played it! That's how you do this correctly!
Morgan Freeman was once asked how you stop racism. His answer was ingenious and bang on the mark – 'you stop talking about it!'. This is exactly how we should deal with this issue in games. When it happens and we get a good female character, the media shouldn't treat it like it's a freak occurrence!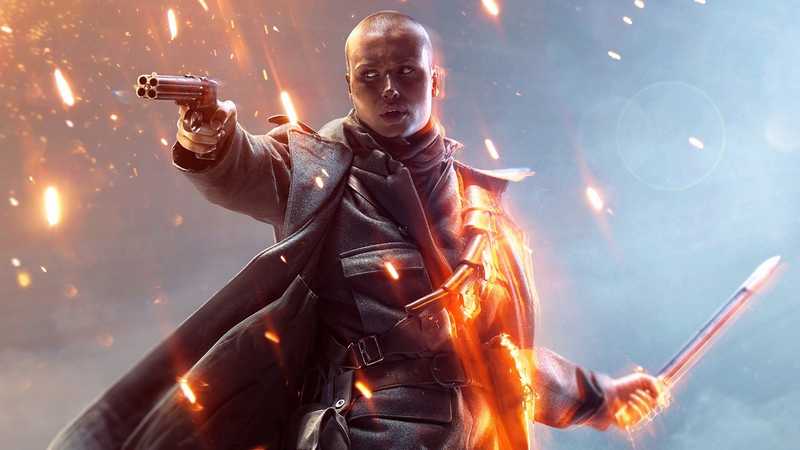 The Open Beta
A little while ago the open beta was released. This gave players a rather unique opportunity to try out the game and a fair amount of it too. Within an hour of playing, I knew that Battlefield V was not for me. This open beta was the final straw.
Don't get me wrong, the game was good to look at, on the surface, it seemed largely solid and definitely an improvement over Battlefield One. The more I played it though, the more I came to realize that this game has completely forgotten it's roots. One of the main major focuses of the Battlefield series (at least, historically) was high numbers of players on massive maps. Compared to the days of Battlefield 1942 (the other game set in WW2 from the series) these new maps are practically claustrophobic!
This fact really hit home when I was trying out the flying. I could, essentially, make one single run at a target before the map required me to do a 180 and line up again for another. For a game that heavily features air-combat, it's simply boring. You spend more time trying to try within the confines of the 'battlefield' than you do actually planning an attack! By the time you've seen something, you've got to spin it around cos you've already flown past it!
There is, however, a much simpler criticism I'm going to make. This feels exactly like Call of Duty. All the combat focus on the ground is based on fast-paced, squad-based, action. There is no need for strategy, it all boils down to picking a good spot, picking a good gun and picking off your opponents until the timer runs out.
Anyone who has played 'Strike At Karkand' will understand how a well-designed battleground can invite some amazing combat. Tactics, flanking, false pressure! Well, none of that exists here as far as I can see it! This has more in common with Gears of War than it does Battlefield!
EA Are Incapable Of Fixing Games!
My final reason is strictly based on personal opinion. You may differ here as you may have done with what I've said so far. I do, however, think that EA, these days, is just completely incapable of ever getting anything right!
My best example of this would come from Battlefield One. For a time, I really, really, enjoyed that game. I thought the maps were ok, the combat was reasonably fair and balanced and while it wasn't the best game I had ever played in the series, it was certainly an interesting new direction to take the franchise.
EA, however, couldn't help themselves. They had to keep poking and prodding at it. Fixing things that were not broken and failing to address the problems that had been with the game from the beginning.
It's a brief point, but I've just grown so accustomed to EA screwing things up that I have no faith in them at all. I'd even possibly extend that criticism to Dice given how the two firms these days are practically indistinguishable.
Why buy this knowing what I already do about EA's track history?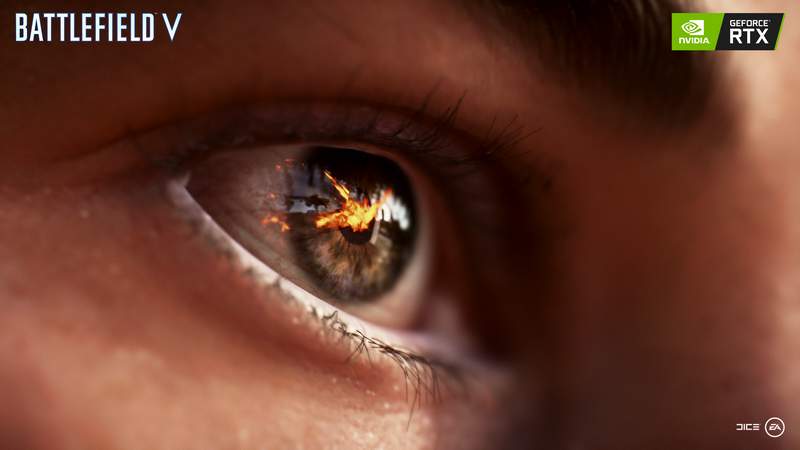 What About Ray Tracing/Nvidia RTX?
Oh yes. In fairness, the show that Nvidia put on using Battlefield V and their RTX technology was impressive. That did, however, only last on me for a few days. As you can check out in a previous rant (see the links below) I'm not entirely convinced that it's all it's cracked up to be. Not, at least, if you value having a nice smooth performance.
Overlooking that though, pretty graphics are one thing, but they do not make a great game.
Yes, Battlefield 5, even in the beta, looks impressive. In the RTX trailers, it looks even better! If I'm being honest though, the chances that I'll get an RTX graphics card before next year are pretty slim. The chances that I'll get one just to see how it looks in Battlefield V are zilch!
Mikes Rant – Final Thoughts!
When I first heard about Battlefield V, I had really high hopes. Compared to Battlefield 4, BF1 was a small, but significant step in a better direction. It seems though that EA and Dice may have forgotten the mistakes of the past. Or, at the very least, hope that by this point we have!
Battlefield V could have really gotten this franchise back on its feet again as the best large, open-scale, warfare game it used to be. I'm disappointed to say though that it just isn't. It's a Call of Duty clone and what a tragic thing to say that is!
I'm not, incidentally, criticising Call of Duty. People play that game because they like that style. People (used to) play Battlefield because they preferred a different kind of large-scale war. These days though… Who can tell the difference?
You may have noticed in the title that I used the word 'not'. It doesn't carry the same punch as 'never', but I do stand to be corrected on this game as time passes by. This could be great, but frankly, I have enough doubts to not warrant any purchase right now!
Around 75 years ago, during the early years of WW2, Winston Churchill made a gesture that was to become internationally famous. I now offer this same gesture to EA and Dice! – As far as I am concerned, you can take this game and shove it!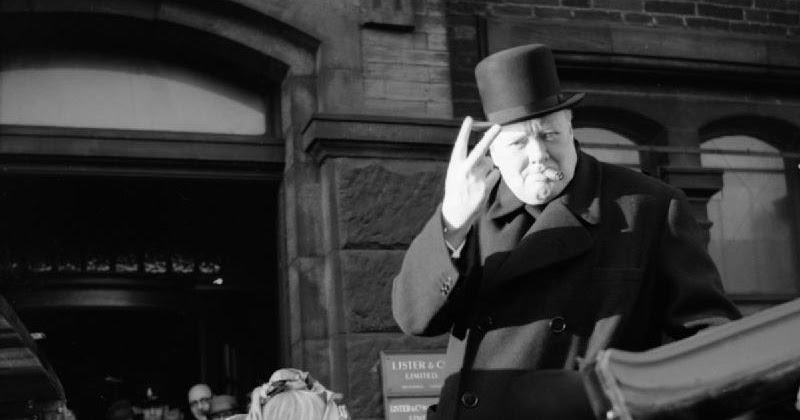 What do you think?
Are you planning on getting Battlefield V? What are your thoughts on the open-beta? Has EA and Dice allowed politics to creep into this title? – Let us know in the comments!
Mikes Rant – Disclaimer
Mike possibly has written this purely out of the fact that he is bad at Battlefield games. We will tell you that this isn't the case and he used to be in the top 50 air-transport players in the WORLD at BF2142. Either way, this is his opinion and does not necessarily reflect that of his more sane colleagues at eTeknix.com
Did you enjoy Mikes Rant? If so, please check out his previous ones which include:
More Rants
Did you enjoy Mike's Rant and want to check out more? – Well, for all of his rants you can check out the link here!
Which one is your favourite? – Let us know in the comments!