Mikes Rant – Why Haters Are Wrong About Fallout 76
---
---
---
Mike Sanders / 3 years ago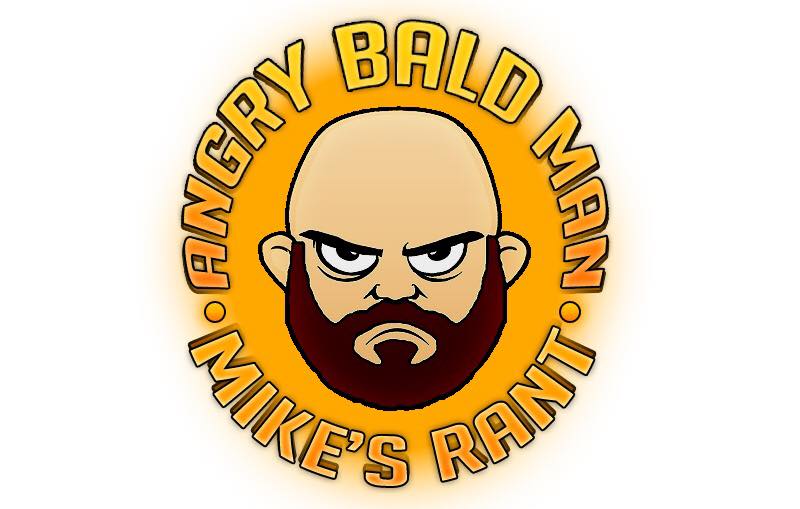 Mikes Rant 25
So… I guess it's time to wade into the whole matter surrounding Fallout 76. Lord knows plenty of people have given their (mostly negative) pennies worth, but are they right? It's been around a week now since Fallout 76 landed and, if one thing is certain, it's that fans of the franchise have largely divided into two camps. Those who like its interesting new direction and those who dislike Bethesda straying too far from the well-established path.
Having played the game since launch, I will attempt to give a fair and even-handed approach as to why it's actually not bad and why those of you on the fence shouldn't give in to the detractors!
Yes, believe it or not, I'm actually defending it in this rant!
The Case For The Prosecution
Ok, so if I'm going to attempt to dissect this fairly, I should start by concentrating on the negative comments surrounding the game and if they are valid. These generally tend to break down into the following issues/complaints;
The game is ugly.
The game is buggy.
It's not a traditional Fallout game (as in, no main story/plot).
Multiplayer good – PVP bad.
It's clunky.
Now, in fairness, some of these points are valid and others are a bit of an exaggeration. Is Fallout 76 perfect? No! Not by a long stretch! – Is it awful though? No, it's not.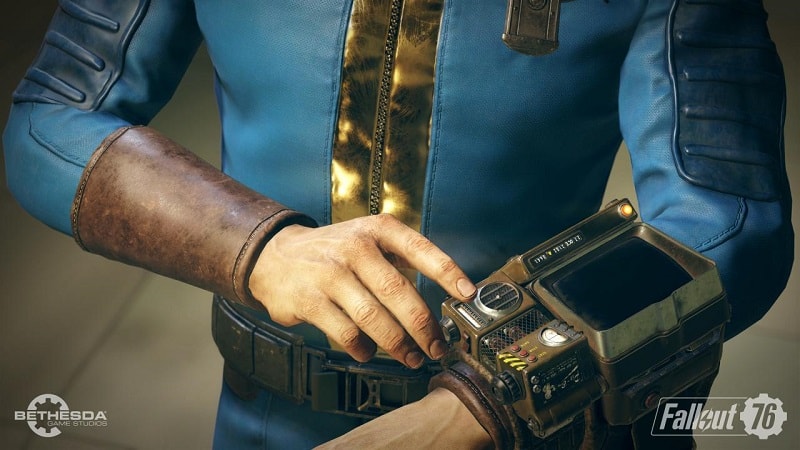 Where To Start!
In terms of defending Fallout 76, I should start with the rather basic premise that, despite all its fault, I actually like it. I enjoy the resource collection and particularly the base building which, despite some issues of a 'Bethesda like' nature, does generally tend to work quite well and give you a lot of options to be creative. For example, my base (as can be seen below) is a very pleasant cliff-side affair.
The exterior turrets provide me protection both from the randomly wandering creatures (such as Super Mutants) while also allowing me to defend myself against any players who I might have accidentally killed and stole all their loot. Yes, accidentally!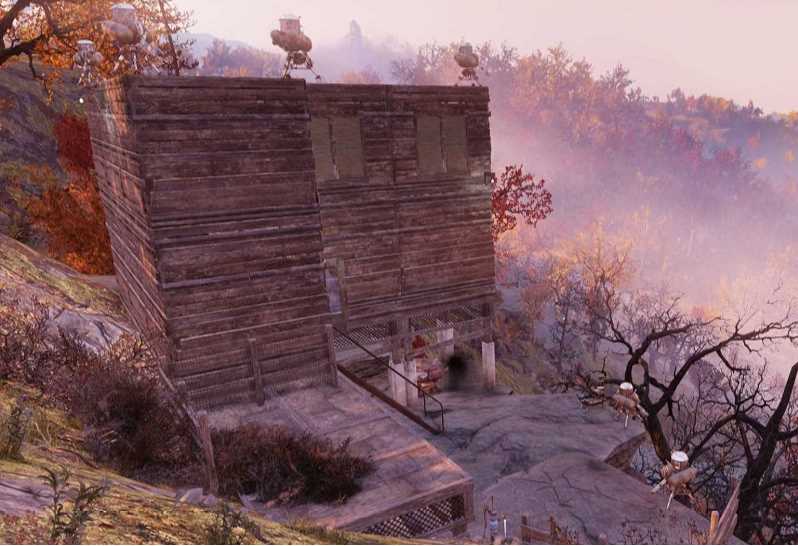 On the inside, you have a wide variety of items you can add to make it more attractive. The base is, however, essentially somewhere to use your collected materials to create new weapons, armour, modifications or simply to get some sleep for the traditional XP boost seen in the Fallout franchise.
Unlocking everything you need isn't an immediate thing. To create a two storey base requires a lot of materials. Especially wood, and I do admit that grinding this can be frustrating at times. Particularly when you're only 1 wall away from completing your project. When it's done though, you will spend a little time admiring your handy work and planning what you can do to make it better the next time around.
The bases are created via the CAMP tool which does allow you to safe templates and even relocated your base entirely.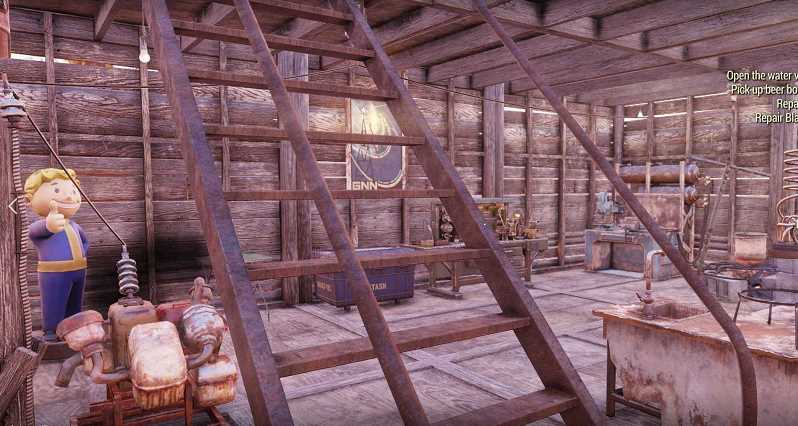 Multiplayer And PvP
One of Bethesda's most controversial claims was that while Fallout 76 doesn't have any NPCs, your interactions with other players account for this. Now, firstly, I should address one of the more vocal earlier criticisms here. Namely, that you don't encounter other players. In my experience on entering difference 'worlds' (and by this, I really mean servers) I have always found them to be well populated. The amount of players isn't huge and usually ranges between 10-20. This, however, is exactly what you want. If there were more people this would simply turn into murder squads who prey on your wasteland wanderings.
I can honestly say that my multiplayer encounters have been exceptionally varied. I've had people be very friendly, I've had people be disinterested, I've also had people kill me. I can honestly say though that this is in a very equal ratio. I am not constantly getting murdered nor am I out constantly murdering other people. So it does balance out well.
If you do despite you want to start killing people, there are factors to consider. Firstly, a clever PvP system design means that you can't inflict full damage on them until they shoot back at you. In other words, if you are subject to a solo attack, you can generally run away without too many problems. Alternatively though, if you want to kill other people, if you murder 'innocents' a bounty will be placed on your head. In addition, you will no longer be able to see other players position on the map and they will be given the full ratio of damage regardless of if you want to fight back or not.
So be prepared. You can kill other players in Fallout 76, but it's a double-edged sword that is exceptionally well balanced in terms of risk/reward.
In a nutshell, griefing is possible, but I suspect that if you're subjected to it, you likely had a hand in it!
Bugs And Glitches
In regards to bugs and glitches, yes, Fallout 76 has them. It's a Bethesda game… what were you expecting? Are these awful or game breaking though? No, not really. Yes, they can more often than not be very frustrating but you learn to live with them. A good example of this would be distance aiming. Sometimes, against all logic, you can't shoot at a target. This, despite it being clearly in your view and you having taken the effort to manually aim.
There are also incidents where flying radioactive bats will terrorise you. This has happened to be on more than one occasion. These, however, are part and parcel of the game. No one ever said the post-apocalypse world was going to be easy!
A recent patch has been released which has fixed some of the more frustrating error, but of course, problems still exist. Are they game breaking though? Nope.
Graphics
Initially, I was a little disappointed with the graphics in the game. Post patch though, they seem to have improved quite significantly. Albeit, I will admit, there is nothing in the patch notes as far as I can tell to suggest why I would think this. Yes, Fallout 76 is a little rough around the edges and for a 2018 release, should look better. I can't deny that!
I do, however, believe that this is due to Bethesda rushing this out. Back in Spring, it was revealed that Bethesda had a big release planned for the end of the year and I suggested it was likely going to be Fallout. Admittedly, I wasn't expecting what Fallout 76 turned out to be. Still, I thought the timing was right.
Despite this, I got pretty heavily berated in the comments for making such a 'ridiculous' statement. I was proven right, but at the same time, even I'll admit, Fallout 76 was clearly rushed out the door and is, at least in graphical terms (and many others) a little half-baked.
Final Thoughts!
Fallout 76 isn't bad and just because it isn't the Fallout game you wanted, doesn't mean you should hate on it. Yes, as a hater of Diablo Immortal I might possibly be opening myself up to some criticism of contradiction here, but let me clarify the difference. NOONE wanted a Diablo mobile game. Some people, including myself though, like the concept that Fallout 76 tries to bring.
At my most vitriolic about this game, I could say that it's Rust disguised as Fallout 76. That wouldn't be an unfair assessment. That doesn't, however, automatically make it a terrible game.
Is it great? No. Not by a long way! – Is it awful? No. It's very playable, but the important thing is to know exactly what you're getting into. This isn't Fallout 3, Fallout New Vegas or Fallout 4. This is something of an interesting new direction for the franchise. One that many have been craving for several years.
Just because you don't personally like the finished product, it doesn't mean that it's bad because frankly, it isn't. It didn't initially meet my expectations, but I like the concept and I'm willing to give Bethesda a chance to build on this further.
Most importantly though, if you haven't played it, don't buy into the hate. Most people dislike this game simply because it isn't more of the same!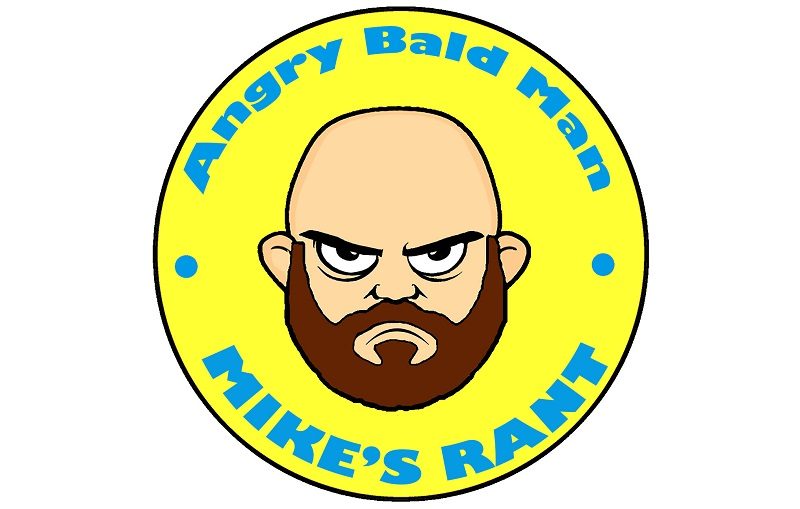 Disclaimer
Mikes may have spent too long in the Wasteland and is suffering from radiation poisoning. As such, his opinions may not reflect those of us at eTeknix who were smart enough to take our Rad-X.
Did you enjoy Mikes Rant? If so, please check out his previous ones which include:
More Rants
Did you enjoy Mike's Rant and want to check out more? – Well, for all of his rants you can check out the link here!
Which one is your favourite? – Let us know in the comments!