Mikes Rant – Despite The New DLC Is World of Warcraft Dead?
---
---
---
Mike Sanders / 5 years ago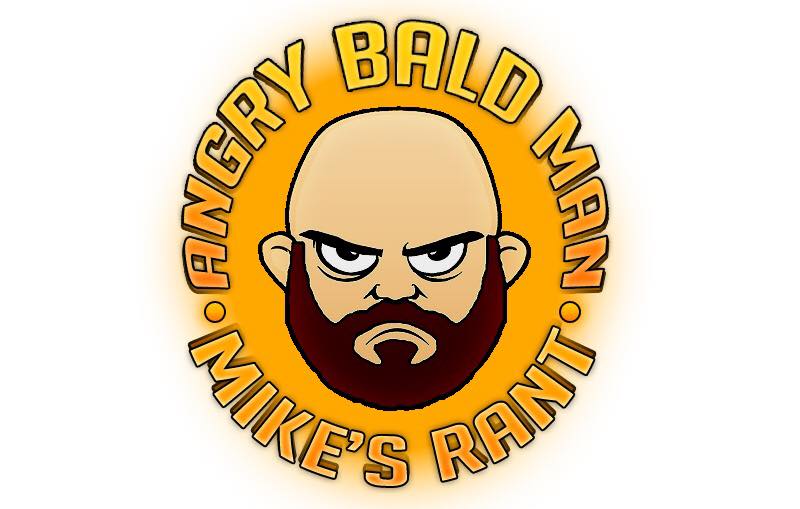 Mikes Rant 11
It has been many years now since I last had a go on World of Warcraft. Having played it almost religiously for around 7 years, I finally managed to break free from its hold and have since never looked back. I understand that I'm not alone here and many other people have done the same. Particularly since the completion of the Lich King expansion which many saw as the logical end to the series. Arthas was, after all, dead. Sorry for spoilers, but that DLC is around 10 years old now so I think I'm relatively safe!
Since that DLC though, we have had 3 more and a 4th on the way now. With each expansion though, more and more cracks start appearing in its well-aged 14-year-old skin.
It's a little over 2 weeks now until the latest DLC for World of Warcraft releases. I do have to ask myself though, and of course you in general, despite this brand new DLC, is World of Warcraft actually dead?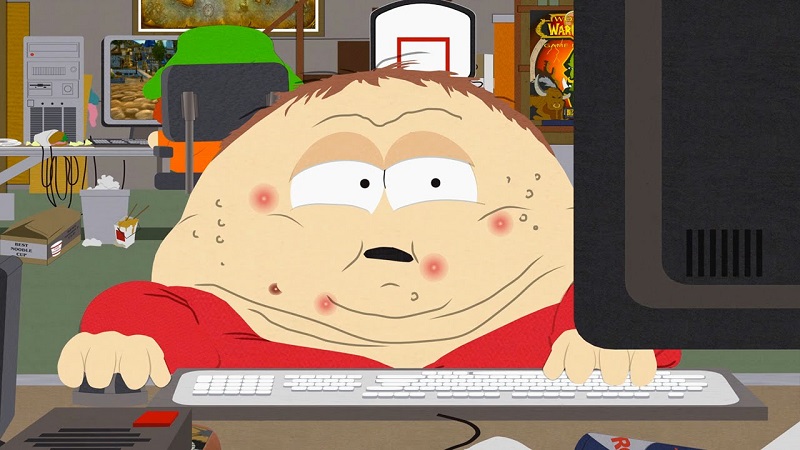 "No, It's Not Dead! – Don't Be Stupid!"
Ok, so World of Warcraft isn't dead. It is still breathing (just), so perhaps I should rephrase it. I think the game, at the very least, is on life support at the moment. It is, however, a telling point that Blizzard stopped revealing the player figures during the 4th expansion. Yes, they pulled a Microsoft/Xbox on us! As such, other than Blizzard, no one really knows exactly how many people are playing it any more.
A conservative estimate would suggest though that World of Warcraft currently has around 3-4 million subscribers. This could be slightly more, it could be slightly less. Either way, such figures clearly show that World of Warcraft isn't quite dead. What it does highlight, however, is that at its peak, the game had 12 million paying subscribers. Now, it could be less than a quarter of that!
Based on the current subscription prices, Blizzard is still earning at least £30,000,000 a month from it. Don't think, however, that that is money straight in the bank. Running a game of this scale requires a massive staff and a lot of maintenance. Given that, it's pretty clear that Blizzard isn't earning what it was from the title. We've already seen a few server merges/shutdowns as player figures drop which might be part of the financial restructuring to cope with the loss of players (and revenue).
While DLC provides a quick cash injection both through purchases and subscriptions, it's been proven for at least the last 3 releases that while a fair number of people come back for a little while, they don't stay! Blizzard just can't seem to get it's hooks back into people and I think I know the reason why.
I Hope You're Reading this Blizzard!
For many years, World of Warcraft operated on a subscription price of £7.99 a month in the UK and I understand a similar price in Euros. Not cheap, but cheap enough for the casual gamer to drop in and spend a few hours a week while justifying the expense to themselves. With player numbers dwindling though, Blizzard made what I consider to be their stupidest move ever. They increased the price!
I can not stress just how much of a moronic move I believe this to be. They were already struggling to keep the numbers up, so what did they do? They raised the price for those relatively few who were still sticking around. I should be clear that after the price went up, I finally washed my hands of the game and now outright refuse to return. This, despite the fact that on occasion, I really want to.
It's basic business sense that if you're struggling for customers, you lower the price of your product. What you don't do it raise it to drive those who have stayed loyal to you away! I think this is exactly what Blizzard has done and I don't think it's any coincidence that not long after this decision to increase prices they stopped publishing player statistics.
What Blizzard should have done is lower the price. Maybe even to just £4.99. If the game was that price per month right now, I honestly think I'd go back to it. For a while at least. £5 is exactly the right price to tempt people like me back who still want to play the game, but in a more casual sense. Maybe 2-3 hours a week rather than 5-10.
This does, however, raise my concerns as to the upcoming World of Warcraft Classic.
World of Warcraft Classic
It's been fairly common knowledge for a while that Blizzard is working on remasters for a lot of their older games. While this includes titles such as Warcraft 3 and Diablo 2, it also includes an upcoming 'classic' version of World of Warcraft. The release will specifically focus on the original game. A game where Azeroth was a much simpler place, if a little less user-friendly.
Think of it as the real world before mobile phones plagued us!
Given that they are specifically targeting the 'old school' of World of Warcraft players with this announcement, I think it is a fantastic idea. There is, however, one major point that for me will make it a success of a failure. It is again the subscription price!
Blizzard has to offer WoW Classic at either an outright price (like Guild Wars 2) or at a reduced subscription price. If they offer it to players for £4.99 a month, or a flat price of £30, the game will have 10 million subscribers within 6 months, I guarantee it! Better still if they can find a way to adapt it for mobile or tablet use.
The worrying thing is though, I don't think they're going to do it that way. I think they're going to include it as part of the current subscription price. This will be under some flimsy pre-text that you get access to both versions of the game 'all at one single price'!
If they do that, like the new DLC releases, it'll do ok for a while, but it will soon turn into a graveyard.
The Decline of World of Warcraft
To close with, I have included the above screenshot. I make no apologies for the quality as the image is 11 years old now. It does, however, highlight a major factor of how the game has progressed.
In that screenshot appears 4 characters. One was me, one was my best friend, one was a very good friend of mine (his name wasn't Jeremiah (but I will give you 400 points if you get that reference)) and the 4th just happens to be my wife these days. Of all 4 of us, none of us have an active subscription to WoW any more. Nope, not one!
My friends both left the game around 2009. Not long after the 3rd expansion landed. I left a couple years later. My wife still kinda plays, but generally tends to stick the free parameters in which you can still have a go. She is, incidentally, the master of levelling from 1-20. Just to put her play into context though, in the last 3 years, she's probably only subscribed for 6 of those. The expansion will drag her back, but again, she'll probably only subscribe for another 3-4 months before giving up on it again.
It's just too expensive to only play 4-6 hours a month and that is the crux of my whole argument. World of Warcraft is just too damn expensive!
Given that I knew 4 people (myself included) who subscribed that no longer do, I don't think it's unfair to say that World of Warcraft is dying. How many people can you think of that used to play this game? I daresay you can name a couple.
Worst of all though is that I think Blizzard thinks DLC is the answer to the (financial) sickness. It's not. The DLC is merely a plaster for what is a now gaping wound on the franchise!
Yes, I think dead is a step too far, but as above, World of Warcraft is on life support and if Blizzard doesn't start charging less for the medicine, I fear that the patient will soon die.
Please, Blizzard, trust me here and lower your subscription price! I promise if it drops to even £6.99 a month, I, amongst hundreds of thousands of others (possibly millions), would come back!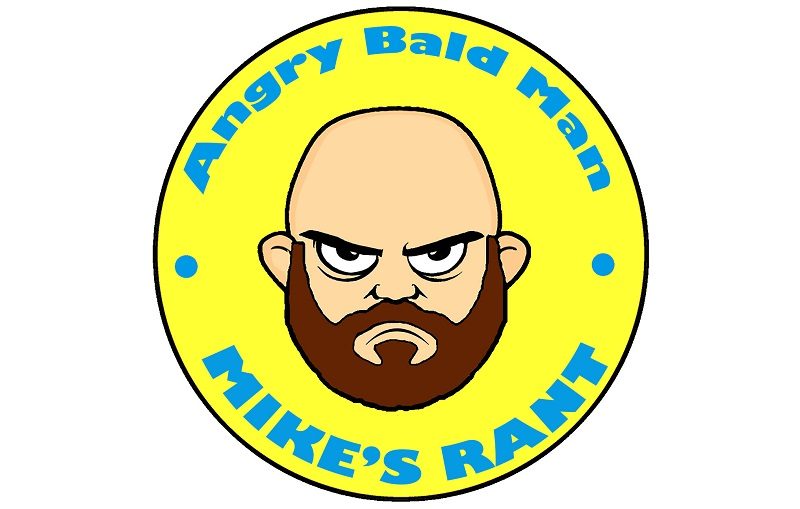 What do you think?
Are World of Warcraft subscription prices too high? Would you come back to it (or indeed open an account) if they were lowered? What do you think a fair price would be? – Let us know in the comments!
Disclaimer
As a former World of Warcraft player, Mike is clearly already disillusioned with the game and possibly life in general. He might just be jealous that his wife does still occasionally play. As such, his thoughts on the game and it's subscription price may not necessarily reflect those of eTeknix.
More Rants
Did you enjoy Mike's Rant and want to check out more? – Well, for all of his rants you can check out the link here!
Which one is your favourite? – Let us know in the comments!