Mio MiVue 766 WIFI Smart Dashcam Review
---
---
---
Bohs Hansen / 5 years ago
Introduction
---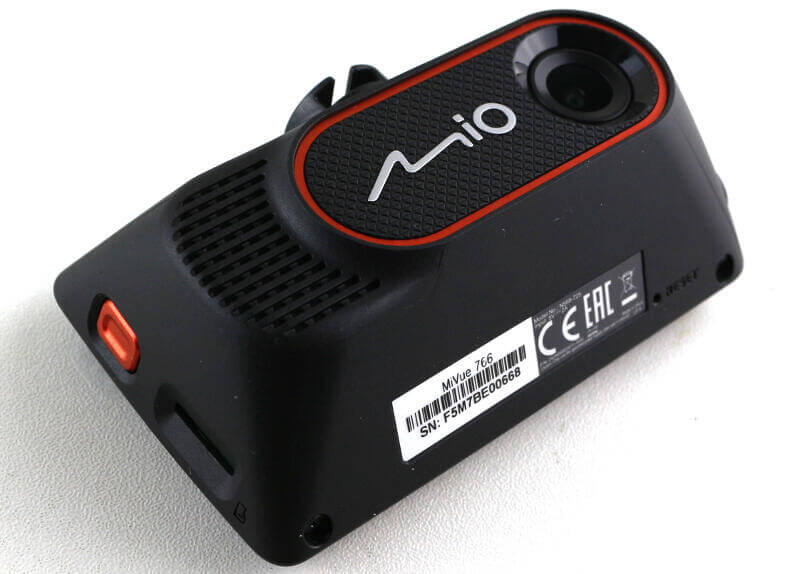 Security isn't just for your home, it is also an important factor while you're on the go. Today I'm taking a look at one of Mio's newest dashcams, the MiVue 766 WIFI. Where most dashcams stick to recording video, the MiVue 766 WIFI goes beyond that with a bunch of smart features. From Facebook live-stream to safety alerts, the dashcam does it all.
MiVue 766 WIFI
Let us start out with how the company describes the MiVue 766 WIFI on their website. "Simplicity at its finest, undisputable picture quality, connecting you always, and data that matters." That sounds pretty good to start with and I can already tell you that I love this dashcam.
It couldn't be much simpler to set it up. Connect it with power and you're ready to go. Sure, there are more options, but you don't need them. You can start driving and everything will be recorded. The picture quality comes from the Sony optic sensor and a 140◦ wide-angle lens. Together, they let the MiVue 766 WIFI capture everything your eyes can see. From registration plates to road signs, even in low-light conditions.
The always-connected feature is a funny one. Either you'll love it or you'll think that it's completely unnecessary. You can connect the dashcam to your mobile hotspot or share your mobile data connection via Wi-Fi and allow the dashcam to go online. With that feature, you can live-stream via Facebook to your friends or family. Let them enjoy the ride you're taking and see what you're seeing. GPS is also built-in and the data is stored along with your video. With GPS, it also captures the actual speed you're driving.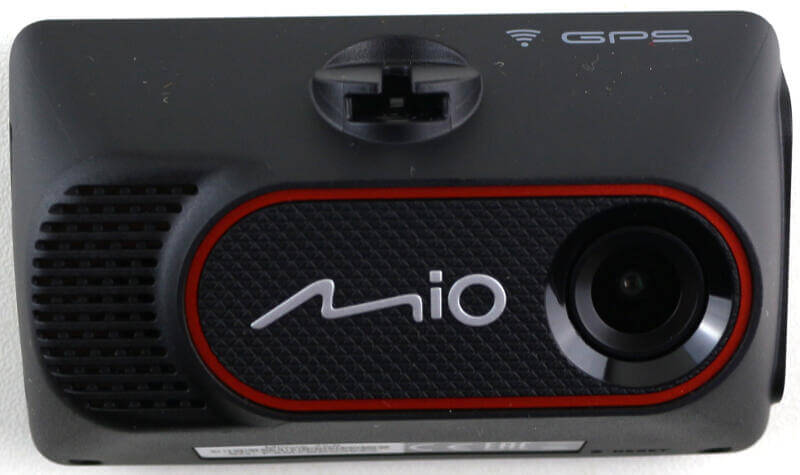 Lens, Sensor, and Video
Enough of the introduction, let us get to the specifications, features, and function.
Mio's MiVue 766 WIFI records video in Full-HD (1920 x 1080p) resolution at 30fps. It does this with a Sony IMX323 (Exmor) 2M video sensor and an AIT8328Q optic sensor. The camera is equipped with an F1.8 aperture and a wide-angle lens which allows you to capture 140°.
The recorded videos are stored in MP4 format with H.264. That makes it efficient when it comes to storage as well as further editing of the video. Audio is also recorded.
The MiVue 766 WIFI can also record well at night with its night mode. After all, who does all their driving during bright daytime?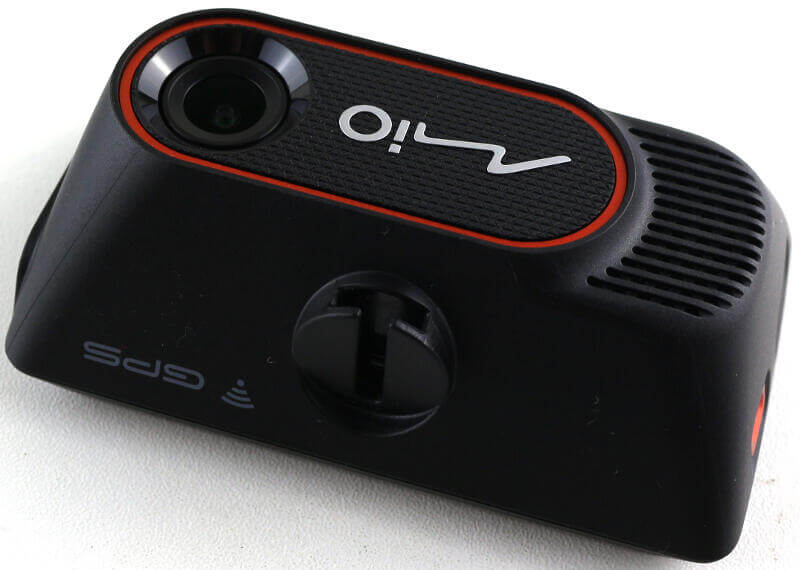 Built-In Display
MiVue 766 WIFI has a pretty good display built in. With a 2.7″ size, it's big enough to be useful, yet not so large that it gets in the way and blocks your sight. The display features a touchscreen which makes it easy to use.
We've all tried those devices with just four buttons and they're a pain to use. With the MiVie 766 WIFI, you just touch the screen and that makes the whole thing a lot more user-friendly. With the 2.7″ screen, even those with sausage fingers and bad coordination will hit the right spot.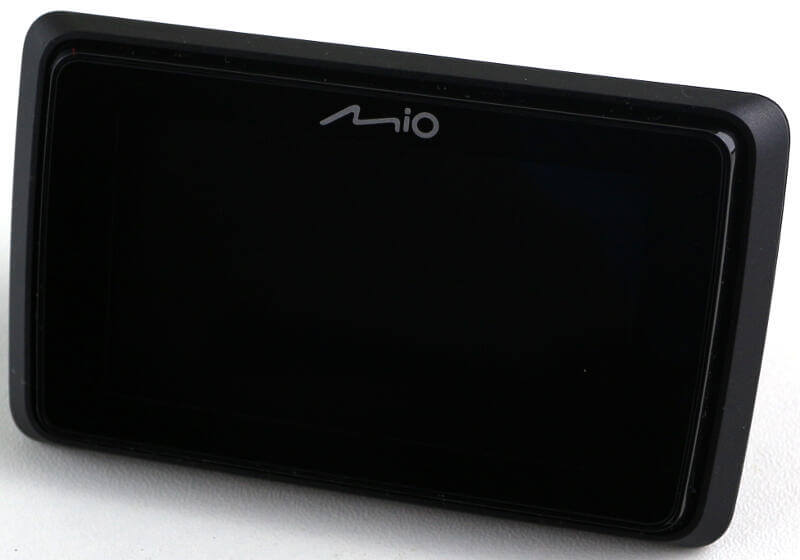 Camera Features
As the MiVue 766 WIFI name suggests, the dashcam comes with built-in Wi-Fi. With it, there's no need to remove the memory card to watch or download your videos. Mio has a MiVue Pro app available which is free and easy to use. It will guide you through the connection setup after which the dashcam and mobile phone will be connected.
But it doesn't stop there. With a Wi-Fi connection between the dashcam and your mobile phone, the camera can share your 3G/4G connection through the hotspot function. That brings us to the next feature, the ability to live stream your drive to Facebook. Let your friends or family come along on a ride through the countryside. Or maybe your mom is worried whether you get safely home or not. Whatever the reason you want to stream your drive, you can.
While the Wi-Fi feature is cool and convenient, the built-in GPS is perfect for a dashcam. GPS allows for a lot of extra functionality from basic speed and coordinate recording to advanced overlay maps for your route.
The 3-axis G-sensor will make sure that all sudden events, such as an accident, are recorded and saved in a place where they won't be overwritten quickly. Speaking of saving the footage, the MiVue 766 WIFI support microSD cards up to 128GB.
There's a small battery built-in, but it's only 240mAh. While that doesn't sound like a lot, it's plenty to make sure that the camera will record a few seconds after the power was cut. It can be powered via USB or the included 12V plug for the car.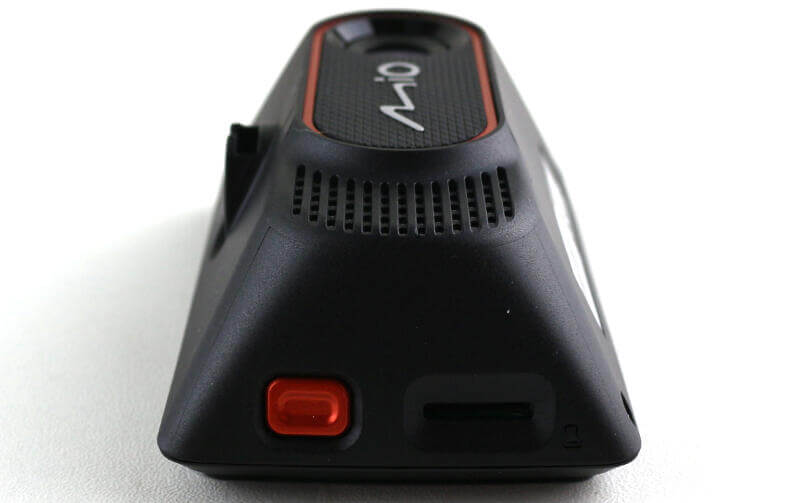 Physical and Environment Aspects
We're dealing with a camera that isn't much larger than the display. It measures a mere 52.5 by 87.8 by 31.9 mm and weighs 100 grammes. The temperatures in which it can operate is another important factor. The MiVue 766 WIFI can operate in temperatures from minus 10 to plus 60. It should work during cold winter mornings as well as on sunny summer days.
The camera is mounted via a suction cup system as it's well known among car accessories. The camera itself is mounted with the ability to rotate and tilt, allowing you to get the right angle out of your windscreen.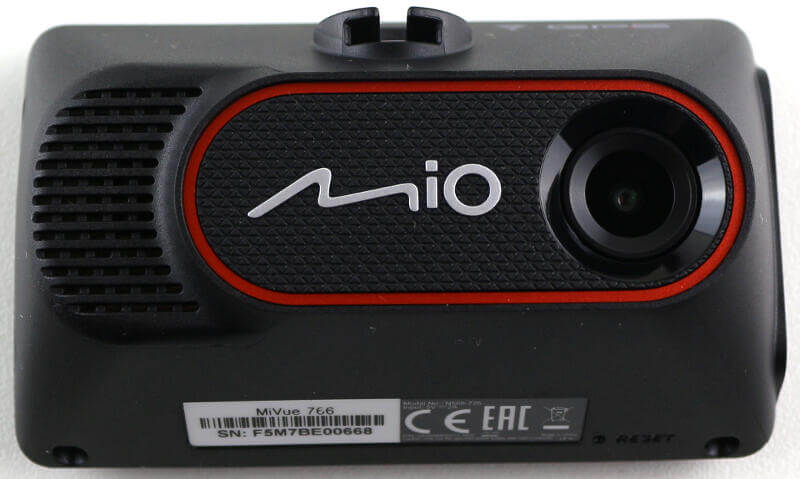 Smart Features
With all the sensors, data, and features available, the dashcam can do more than record videos. For example, you get Safety Camera Warning with lifetime updates. There are some countries where it isn't allowed, so check the list if that's a feature you're getting the MiVue 766 WIFI for. Never run into a speed trap again.
If you drive properly, you won't need the above – but you might love the next features. Lane departure and forward collision warnings are also available. Head-light reminder, fatigue alert, speed limit alert, and cruise control reminder are other useful functions of the dashcam.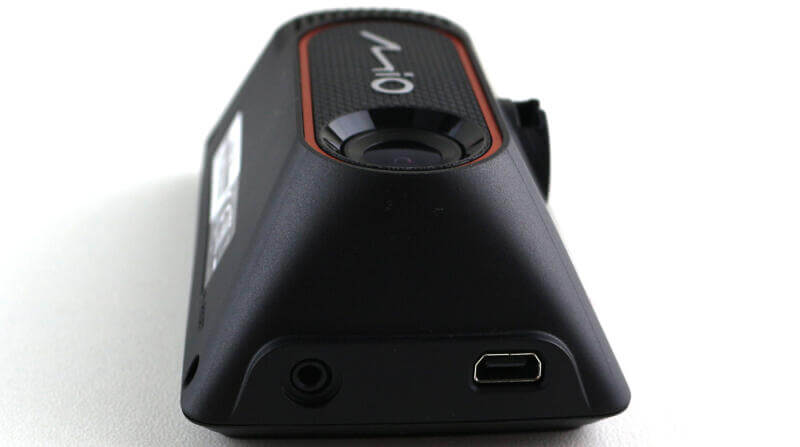 Optional Accessories
There is a really cool optional accessory for the series and that is the rear camera called the A30. This tiny add-on camera allows you to get the same video quality out the rear side of your car. It is also an addon which will help when parking.
There's about as good a chance that an accident will happen from the rear as from the front, so having both sides covered is a great idea, any day. It is, however, not a cheap addon. After all, it requires the same quality video components as the MiVue 766 WIFI. At the time of this review, it costs £66.13, down from the regular £69.99.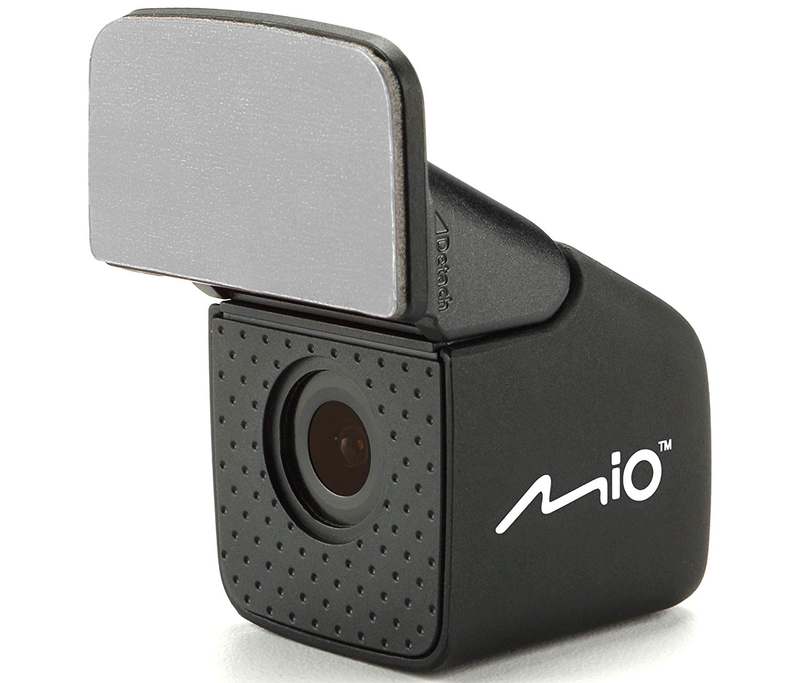 MiVue 
Manager Companion Software
The companion software is available for Mac and Windows and it's called the MiVue Manager.
The software interface allows playback of the recorded videos with speed control. You can also share videos on social media sites such as YouTube and Facebook with ease. A great feature, and one of my favourites, is the GPS overlay for Google Maps. Get a moving map of your vehicle's router which is synchronised with the video. A similar feature is available for the g-forces with the ability to show the driving direction and 3-axis g-forces in sync with your video.
Browsing and organising features are also part of the package.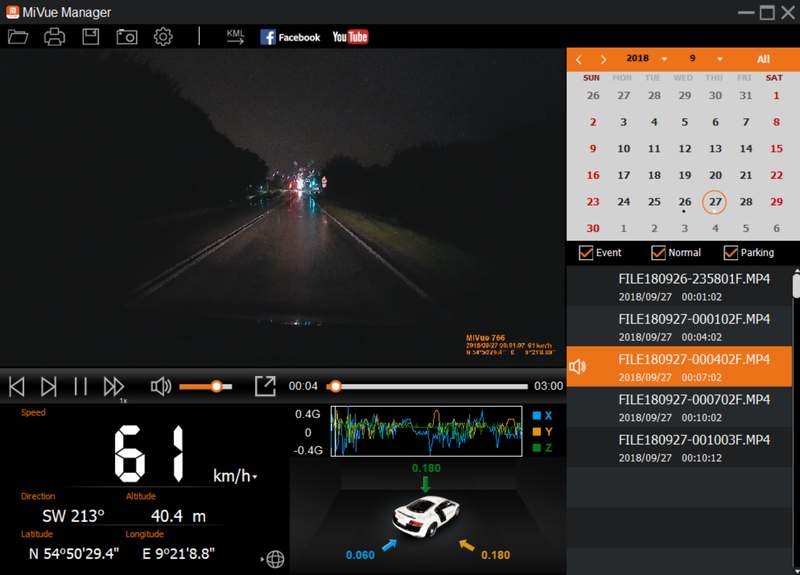 Feature Highlights
Low light sensor
Full HD 1080p 30 FPS video
Built-in Wi-Fi
GPS for speed, location, and Google Maps overlay
Touchscreen
Optional rear-view camera available
Smart warning and protection features
Live-streaming option