Mionix Naos 7000 Gaming Mouse Review
---
---
---
Peter Donnell / 10 years ago
Introduction
---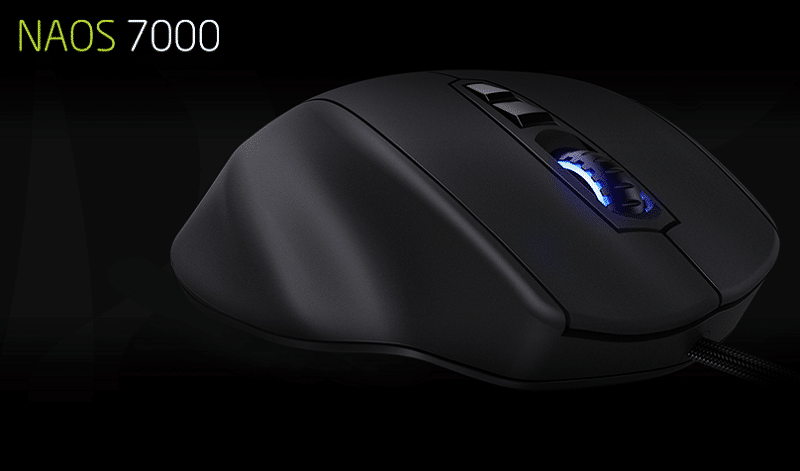 Recently I took a look at the Mionix Avior 7000 gaming mouse, it won our Editors Choice Award with flying colours and I still stand by my word that it's one of the best gaming mice on the market today. With that in mind, I'll be looking at another Mionix product from the same range, their new Naos 7000 gaming mouse, which features a lot of the same technology as the Avoir, so in theory, it should at least be as good at the Avoir in terms of performance, anything less would be a big disappointment.
Mionix is pretty specialist in terms of the peripherals they produce, they've got a laser-like focus on the gaming market and while the Avoir we reviewed recently was a great all round, day-to-day product, it really impressed when used for gaming. With the ever-increasing popularity of PC gaming, especially thanks to the advances in eSports and LAN gaming events, gamers are wanting high-performance peripherals that will help them play better, or at the very least enjoy their experience more, and generally gamers or even just any consumer, wants the best product they can get for their budget.
With a price tag of around £70 it's certainly not cheap, but a little google-fu will find you one just a little under £60. It's actually a little more on average than the £55 Avoir 7000, so it'll be interesting to see if there is anything in place to justify the slightly higher price tag. Of course, it is also likely that the prices are reflected by availability and demand.
As you can see from the specifications below, the Naos is very well equipped, it's got a speedy processor that will make sure input lag is a thing of the past, soft touch design for grip and comfort, DPI adjustments, customisable lighting, built-in memory for macros and profiles, and a whole lot more, but of course, we'll take a closer look at all of this in a moment.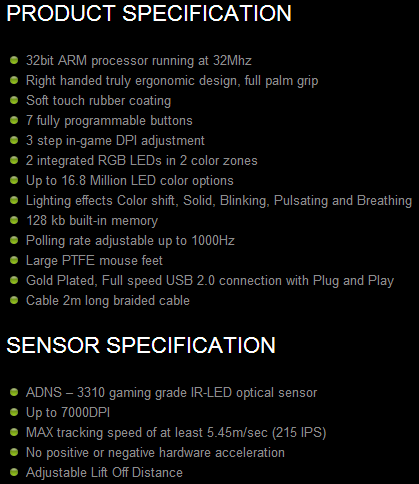 The Naos comes neatly packaged in a small black box that is little bigger than the actual mouse its self. There's a nice image of the mouse on the front as well as the brand name.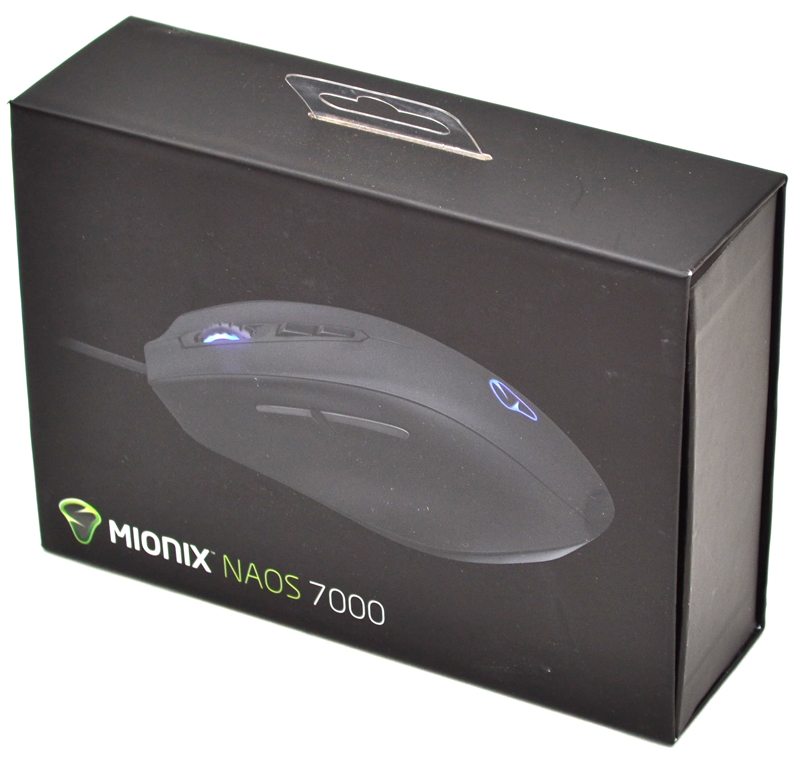 All the good details are around the back and you'll find a well-detailed diagram of the mouse that highlights many of the major features such as what parts of the mouse are illuminated and that the buttons are fully programmable.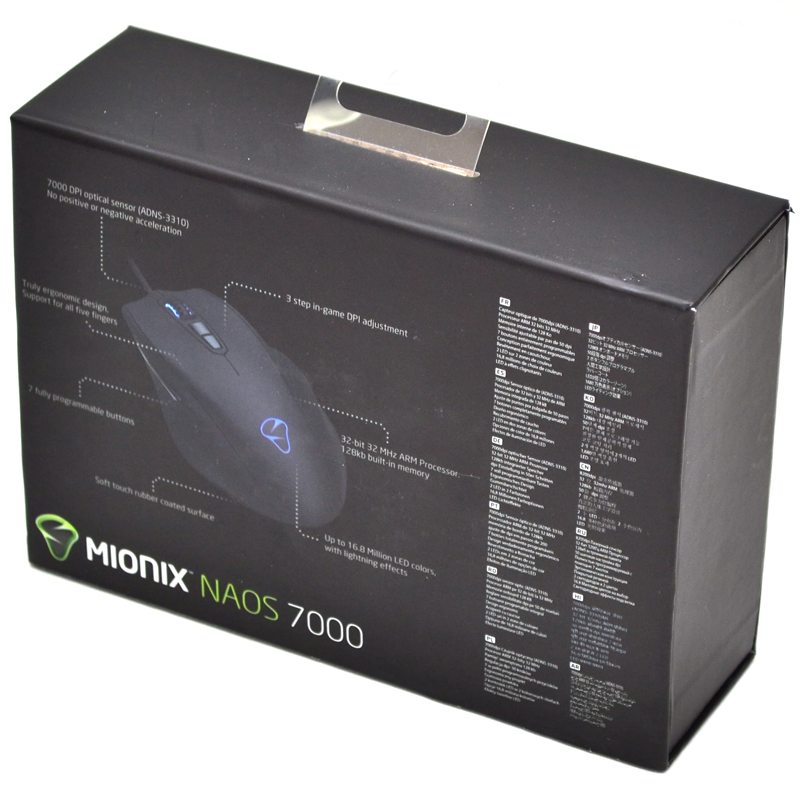 There isn't much in the box aside from the mouse, just a Mionix sticker and a warranty card, but it's not like you actually need anything else.