Mionix Nash 20 Gaming Headset Review
---
---
---
Peter Donnell / 9 years ago
A Closer Look
---
The braided cable is a little thing, but it's been treated with a tightly woven braiding that will help keep it protected and looking good. The connectors are nice and compact, with gold-plated pins and each comes with a little plastic protective cap.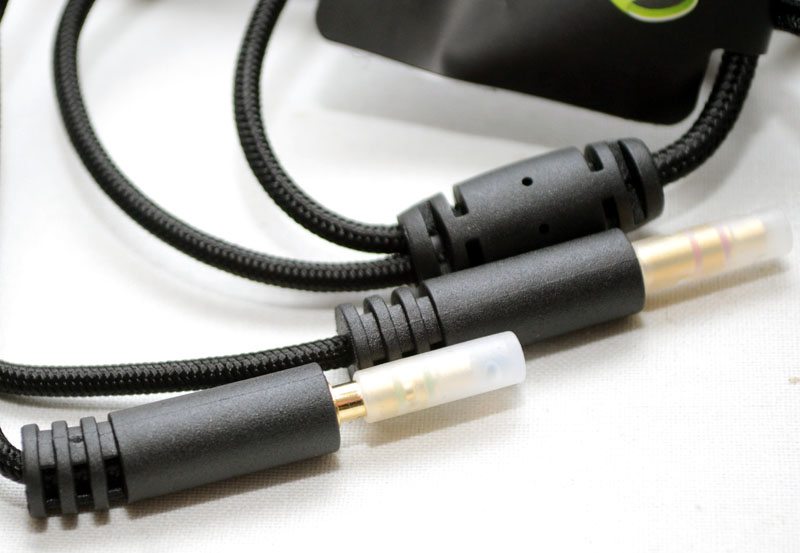 The headset features a closed back design with the Mionix logo pressed into the back of each ear cup. It's a very clean and somewhat minimalist design, but I definitely like it.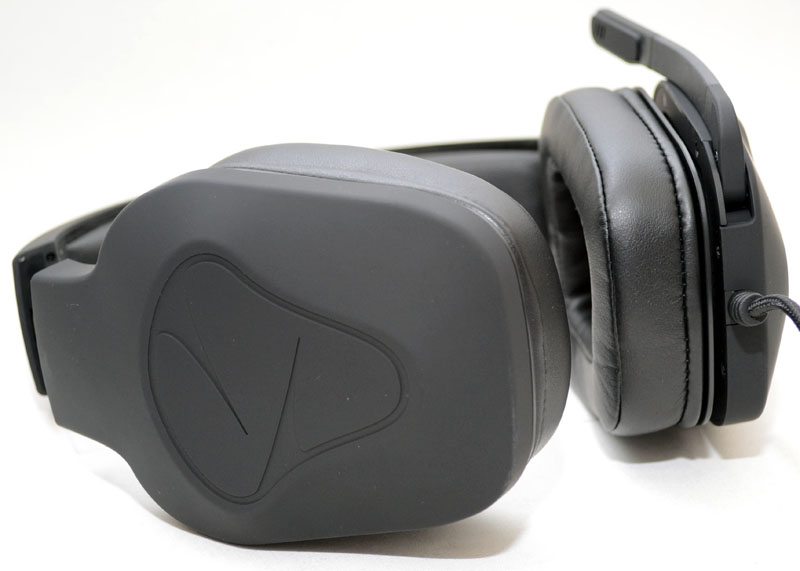 Each ear cup is mounted on a pivot that allows the ear padding and the drivers to fit snug against your head, ensuring a clean fit.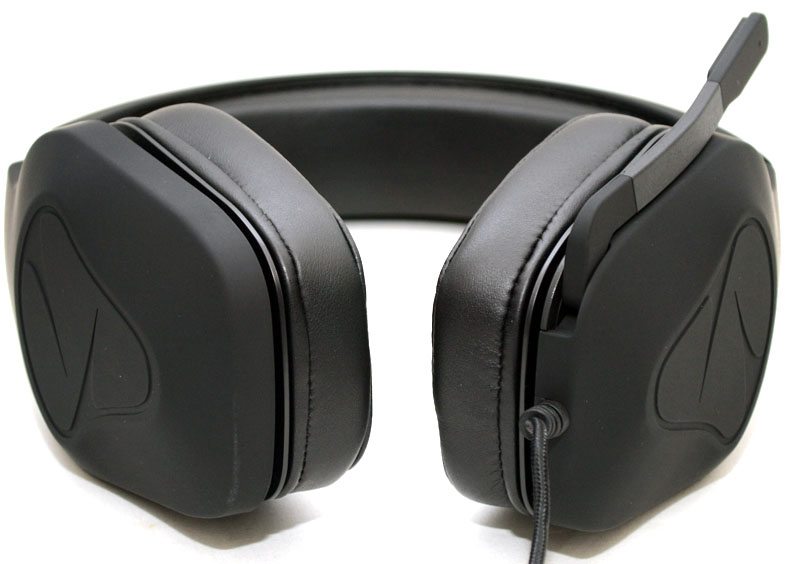 The ear cups, headband and microphone has all been treated with a four layer thick soft touch rubber coating that looks and feel incredible, giving the headset a very dark and sleek look.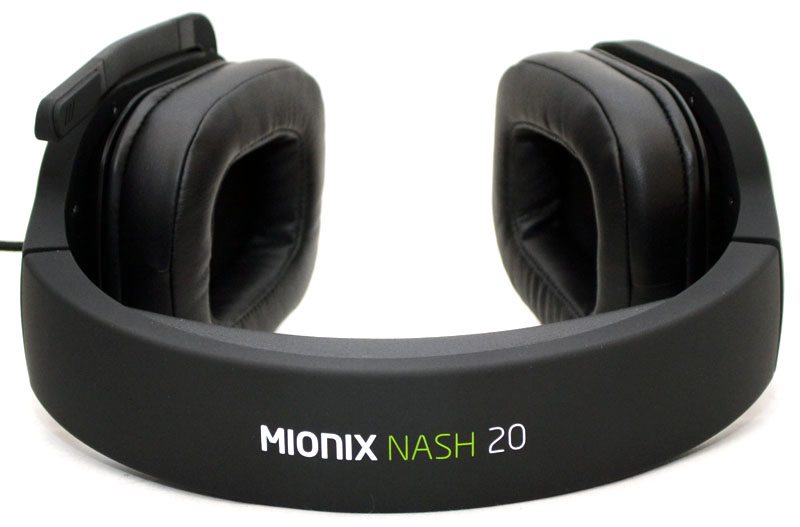 The memory foam padding is generous on both the ear pads and on the inside of the headband.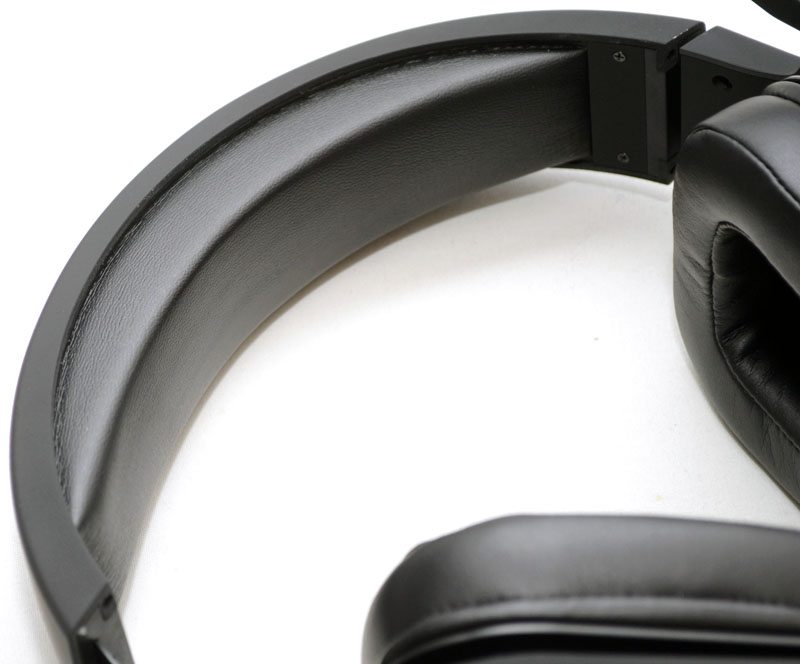 The ear pads and headbands have been covered with some high quality soft leather that will provide a very comfortable fit and it should have a long life span before cracking or degrading.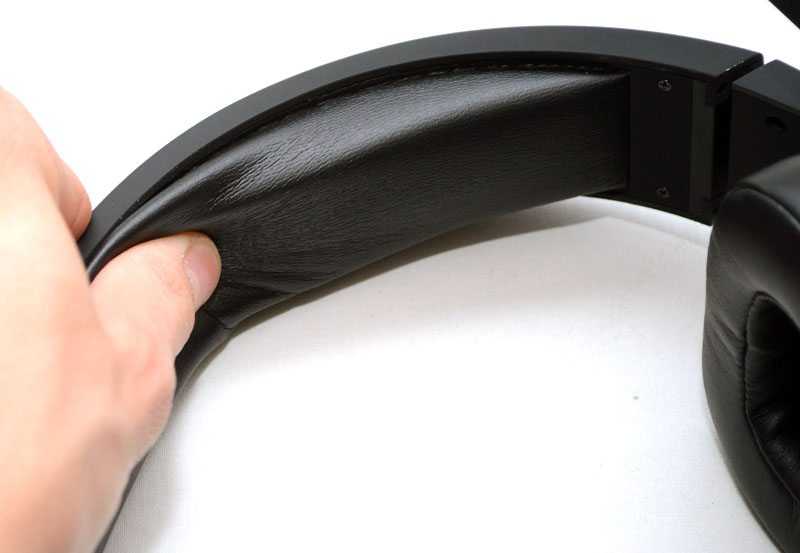 The extensions on the side are reinforced with metal and are easily adjusted, but still manage to stay locked firmly in place when you're wearing the headset.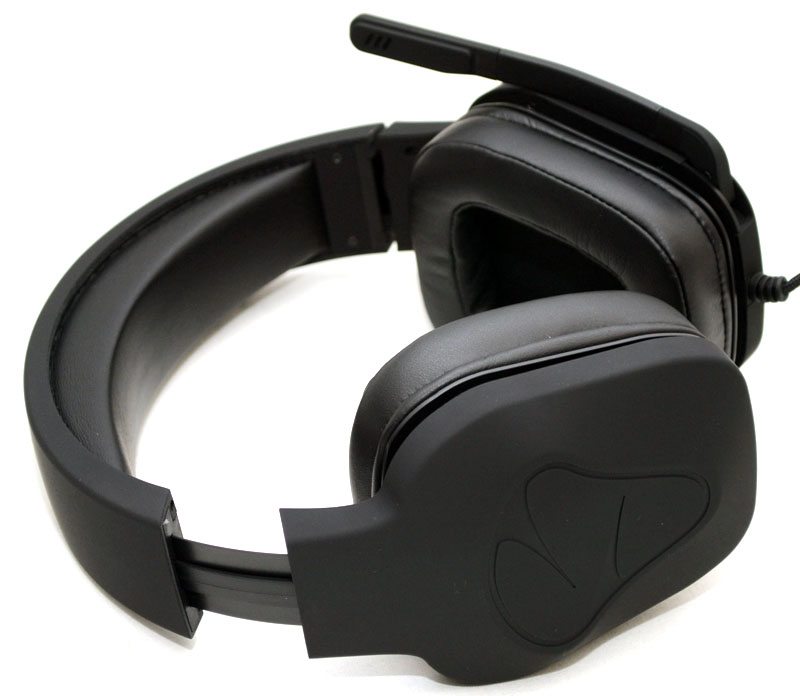 The inside of the ear cups is backed with a black cloth. I did say that the ear cups have a closed back design, but this is only half-true, there is an air flow area between the back of the ear cup, just behind the soft padding.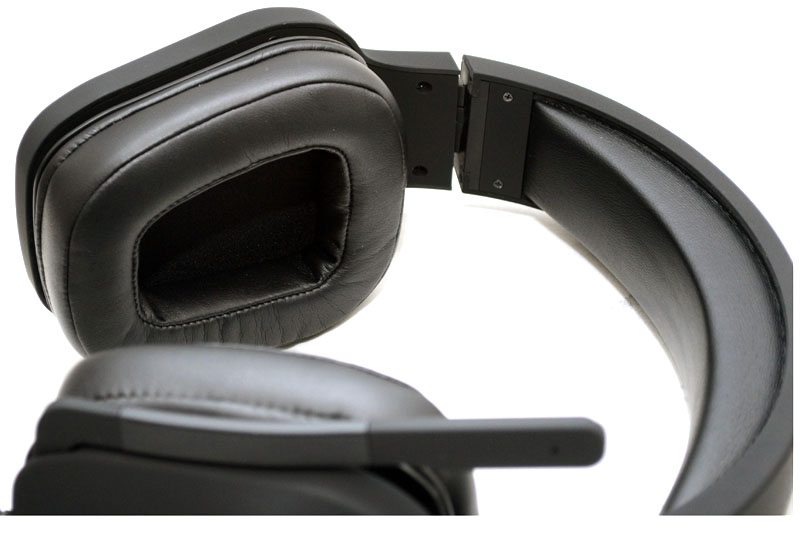 The microphone folds up out-of-the-way when not in use and will automatically mute its self when in this position.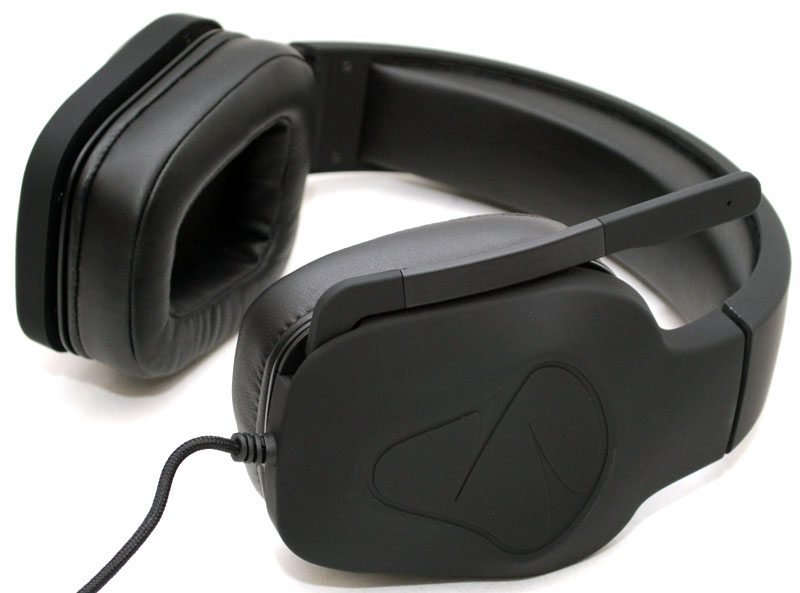 Fold the microphone down and it will automatically unmute its self (this doesn't override settings on your desktop).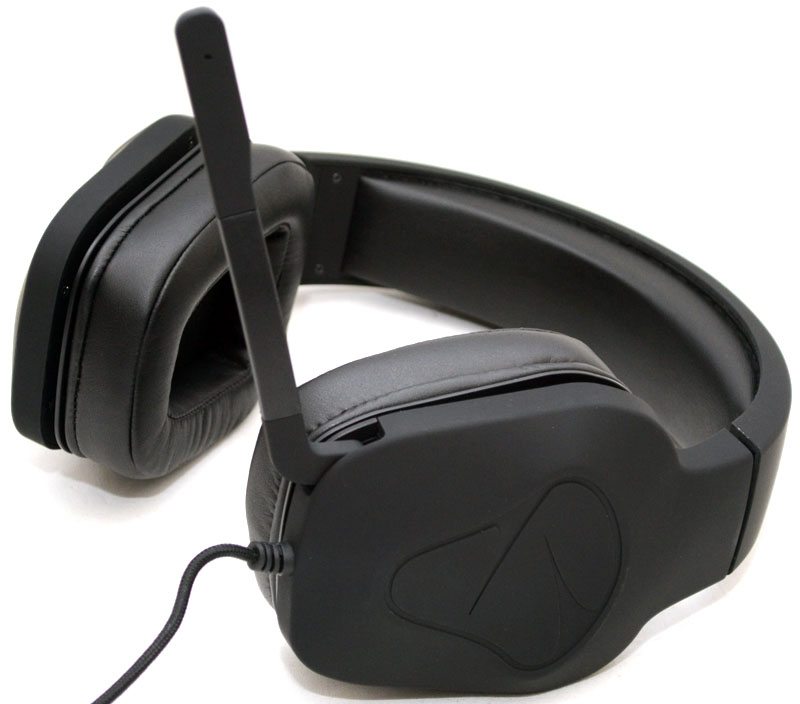 The uni-directional microphone is nicely finished and features a flexible rubber boom.