MIT Engineers Develop Super-Fast 3D Printer
---
---
---
Ashley Allen / 4 years ago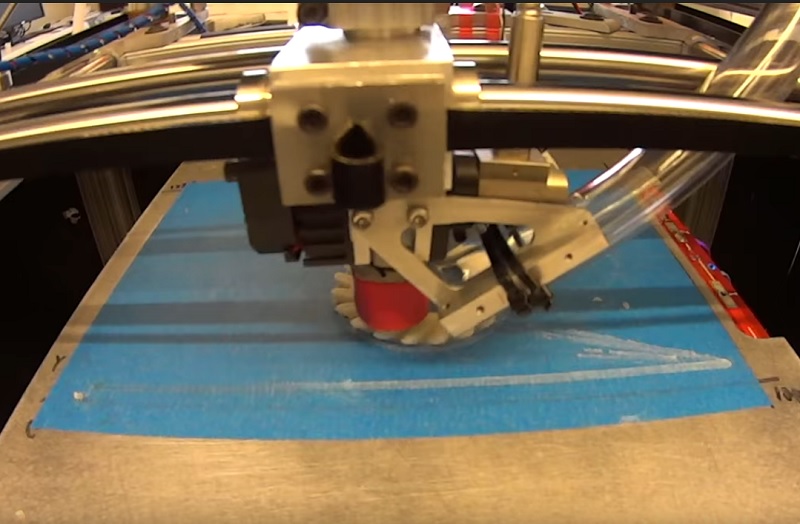 Engineers from Massachusetts Institute of Technology (MIT) are unveiling a new desktop 3D printer capable of printing objects up to ten times faster than commercial alternatives. For example, an object that would take a normal 3D printer to create takes mere minutes with MIT's new machine.
MIT's Super-Fast 3D Printer
The printer's impressive speed is achievable through it compact printhead design. Specifically, this printhead contains a high-pressure screw mechanism and a laser. The laser melts the printing material while it is fired through the screw mechanism.
Anastasios John Hart, MIT Associate Professor of Mechanical Engineering, explains:
"Using this screw mechanism, we have a lot more contact area with the threaded texture on the filament. Therefore we can get a much higher driving force, easily 10 times greater force."
The 3D Printer in Action
The video below demonstrates the sheer speed of the printer:
Hart says:
"If I can get a prototype part, maybe a bracket or a gear, in five to 10 minutes rather than an hour, or a bigger part over my lunch break rather than the next day, I can engineer, build, and test faster. If I'm a repair technician and I could have a fast 3-D printer in my vehicle, I could 3-D-print a repair part on-demand after I figure out what's broken. I don't have to go to a warehouse and take it out of inventory."
Speed a Problem?
However, the engineers did encounter one problem: the fast printing speed meant parts of the printed object remained molten when printing the next layer. This, of course, meant that the objects could not always maintain precise structural alignment. Or, as Hart puts it:
"We found that when you finish one layer and go back to begin the next layer, the previous layer is still a little too hot. So we have to cool the part actively as it prints, to retain the shape of the part so it doesn't get distorted or soften."
The super-fast 3D printer is still under development, but remains impressive even in its prototypical state.