MIT Working on Wireless VR Headsets
---
---
---
Ashley Allen / 5 years ago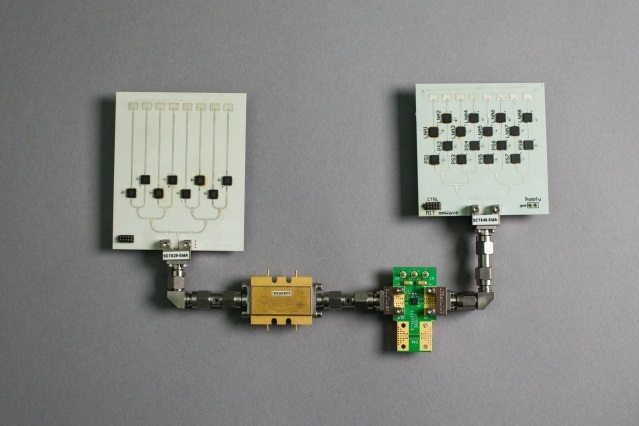 While current VR technology is finally able to provide an immersive, satisfying gaming experience, the top-end offerings, such as the HTC Vive and Oculus Rift, are still being held back by their physical hardware, which still requires wires to connect headsets to computers. The Massachusetts Institute of Technology (MIT), though, has revealed that it is working on a wireless VR solution which is able to maintain frame rate and graphical fidelity.
In a new paper, Cutting the Cord in Virtual Reality, MIT's Computer Science and Artificial Intelligence Laboratory has unveiled a prototype for what it calls MoVR, which can transmit data from a PC to a VR headset at a rate of multiple Gbps using high-frequency radio signals called 'millimeter waves'. The 'millimeter waves' used by the MoVR technology could also be implemented to deliver super-fast 5G internet and even diagnose cancer.
"It's very exciting to get a step closer to being able to deliver a high-resolution, wireless-VR experience," MIT professor Dina Katabi, leader of the research group that developed the technology, told MIT News. "The ability to use a cordless headset really deepens the immersive experience of virtual reality and opens up a range of other applications."
The prototype uses two directional antennae – phased arrays, which measure around half the size of a credit card – to transmit the 'millimeter waves' at millisecond timescales.
"Replacing the HDMI cable with a wireless link is very challenging since we need to stream high-resolution multi-view video in real-time," Haitham Hassanieh,  Assistant Professor of Electrical and Computer Engineering at the University of Illinois at Urbana Champaigna, added. "This requires sustaining data rates of more than 6 Gbps while the user is moving and turning, which cannot be achieved by any of today's systems."
While 'millimeter waves' offer reliable high-speed transmissions, they do have one downside: they are easily disrupted by obstacles and reflections. The team countered this phenomenon, though, by designing MoVR to act as a programmable mirror, able to reflect signals to the headset's receiver.
"With a traditional mirror, light reflects off the mirror at the same angle as it arrives," PhD candidate Omid Abari, who co-wrote the paper, said. "But with MoVR, angles can be specifically programmed so that the mirror receives the signal from the mmWave transmitter and reflects it towards the headset, regardless of its actual direction."
HTC has recently unveiled a new wireless solution for its Vive VR headset.