MLG Pro Xbox 360 Controller Review
---
---
---
Peter Donnell / 9 years ago

Diving a little further into the packaging we find just what your £90.00 gets you, just taking everything out of the box I could tell this was a top quality peice of equipment, everything has a premium finish and feel to it.  In the box you will find everything you could need and no doubt more:
Pro Circuit Controller Body
3-Piece Pro Circuit Controller Faceplate Kit (Gloss)
3-Piece Pro Circuit Controller Faceplate Kit (Matte)
Pro Circuit Controller L-Shaped Door
Pro Circuit Controller Weighted Door
2x 35g Weight Cartridges
2x ProX Analog Stick Modules
ProX D-Pad Module
2x ProP Analog Stick Modules
ProP D-Pad Module
Headset Adapter
ProCable (3m)
ProCase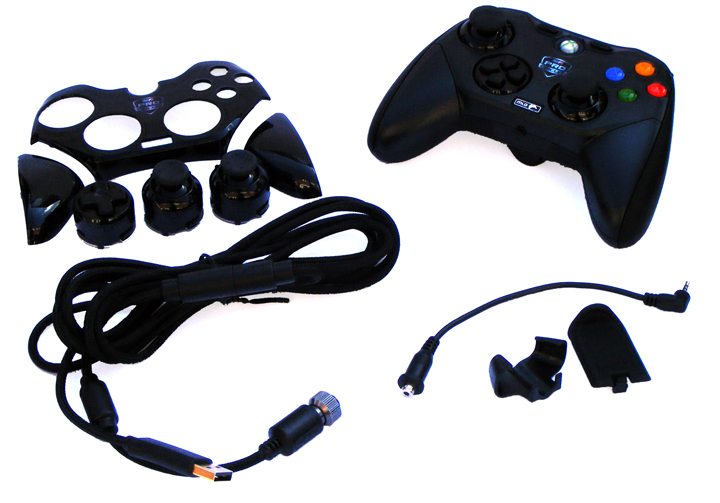 I especially liked the MLG carry case, ok it looks a little like a wash bag, but this is no ordinary controller and it deserves its own carry case, I wouldn't feel right just chucking this pad in a drawer or the bottom of my bag, plus it means that you can keep all your spare parts, customisation add-ons, detachable cable and the controller well protected and all in one place, very handy for the touring pro gamer, no space for your tooth brush in there though.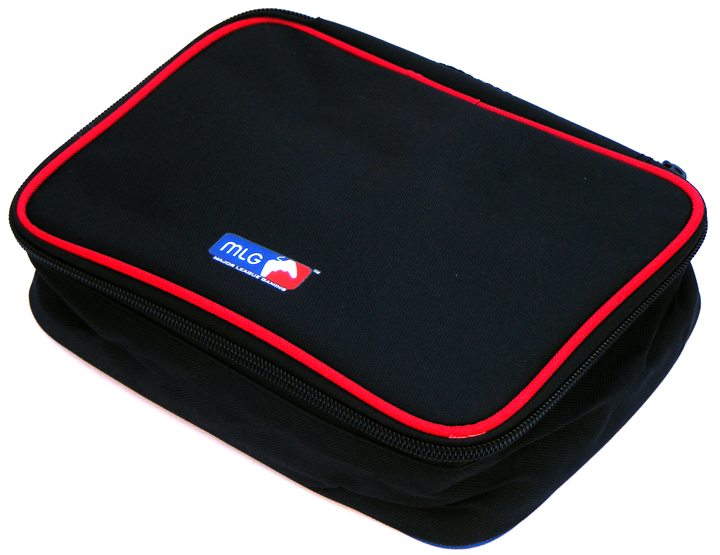 Instead of your standard hardwired USB cable that you get with the Official Xbox Controller, your treated with a  durable 3 Meter (9.8ft) pro cable, heavily braided and built to survive severe abuse and heavy use.  With the cable being fully detachable thanks to it's very sturdy locking screw attachment, the cable even has it's own storage compartment in the carry case, all this means you wont be risking damage to both your cable and controller by just wrapping the wire around the control pad, something most of us a guilty of doing when we put our controllers away, myself included, but my controller didn't cost £90.