MMD Introcuces UltraWide 34-inch Philips 349X7FJEW Curved Monitor
---
---
---
Bohs Hansen / 6 years ago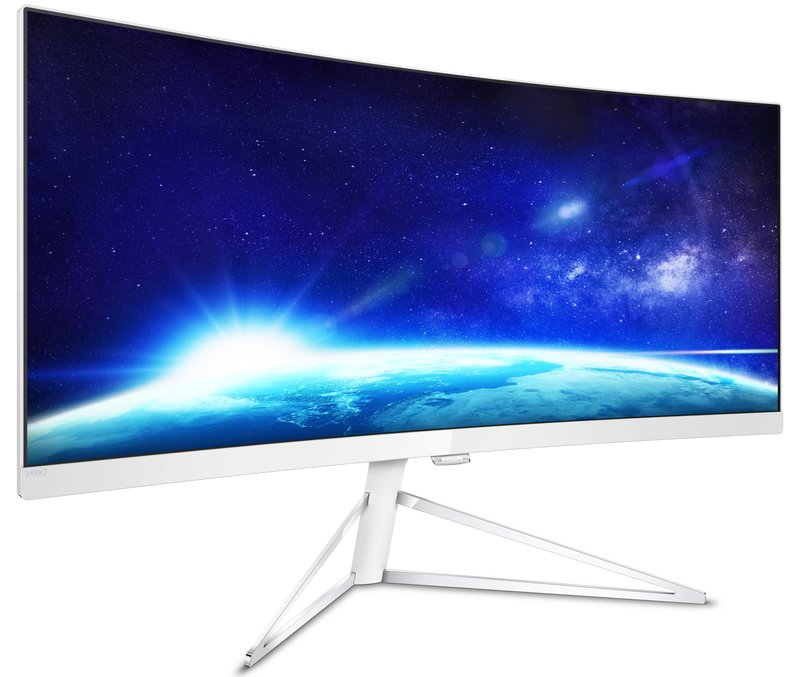 MMD, a brand license partner for Philips monitors, enriched its growing line-up of curved displays with a new addition: the new 34-inch 349X7FJEW display. The new UltraWide display features an 1800R curvature for an immersive viewing experience and a 21:9 format with plenty of room to multitask.
"We aim to bring the benefits of curved displays – the focus, the immersion effect – to as many users as possible," says Artem Khomenko, Product Manager Philips monitors Europe at MMD. "The 34-inch model is the latest in a comprehensive line-up that we are bringing to market this year. It's part of our commitment to offering displays that empower people to do more and be more enjoyable productive: with wide, beautiful monitors that are inspired by the world around us."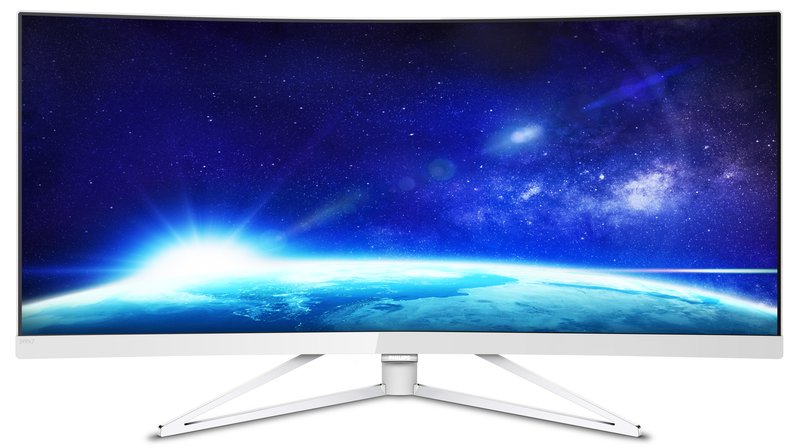 The new monitor features a stunning design, at least in my personal opinion. The edge-to-edge screen looks awesome and the stand matches the modern design. The height can be adjusted and the monitor can be tilted too, to match your setup and preferences.
The VA LCD panel with W-LED backlighting technology provides you with a Quad-HD resolution. The 34-inch screen estate with a 21:9 aspect ratio offers a resolution of 3440 x 1440 pixels in a 60 Hz refresh rate. The large resolution allows for plenty of multi-tasking space or input from several devices. You can use picture-in-picture and picture-by-picture modes from two separate sources.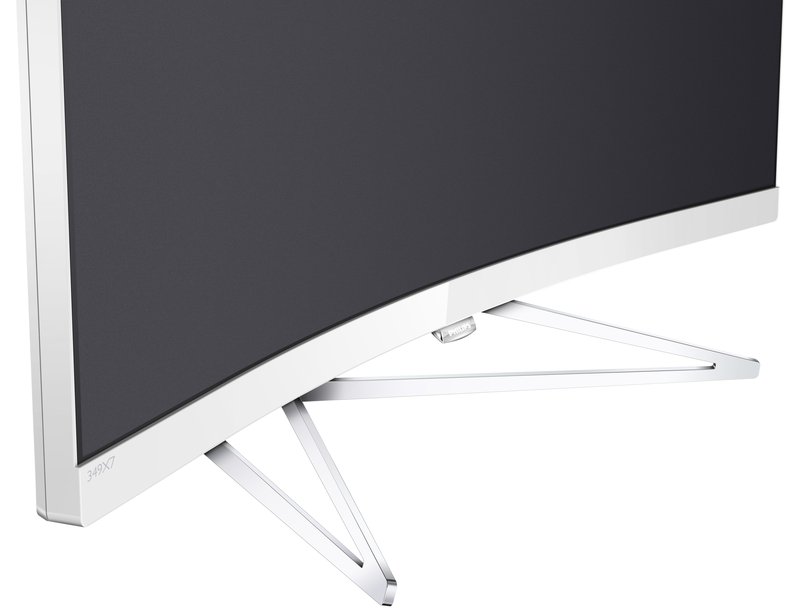 Videographers might especially enjoy the wide screen as it allows them to view the entire timeline at once. The 117.3 % (CIE1931) sRGB colour gamut also ensures that keen photographers and video-makers will enjoy great colour reproduction. But it also comes with features optimised for games, such as AMD FreeSync technology. FreeSync isn't just for gamers tho, it also ensures that video playback is super-smooth, with no stuttering, tearing or motion blur.
As for connectors, you get a 4-port USB 3.0 hub, one HDMI 1.4, one HDMI 2.0, and one DisplayPort 1.2 connector. One of the USB ports also supports fast charging. The sound will be provided through the two built-in 5W speakers that can get their input through the display cable or the line-in port. There's also a headphone out port for easy headset connection.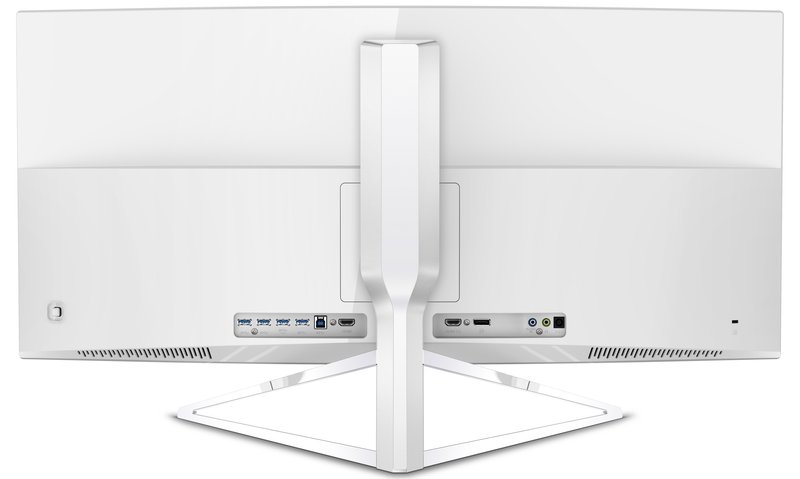 The new Philips 349X7FJEW X-Line display, with an RRP of £759, will be available in April 2017.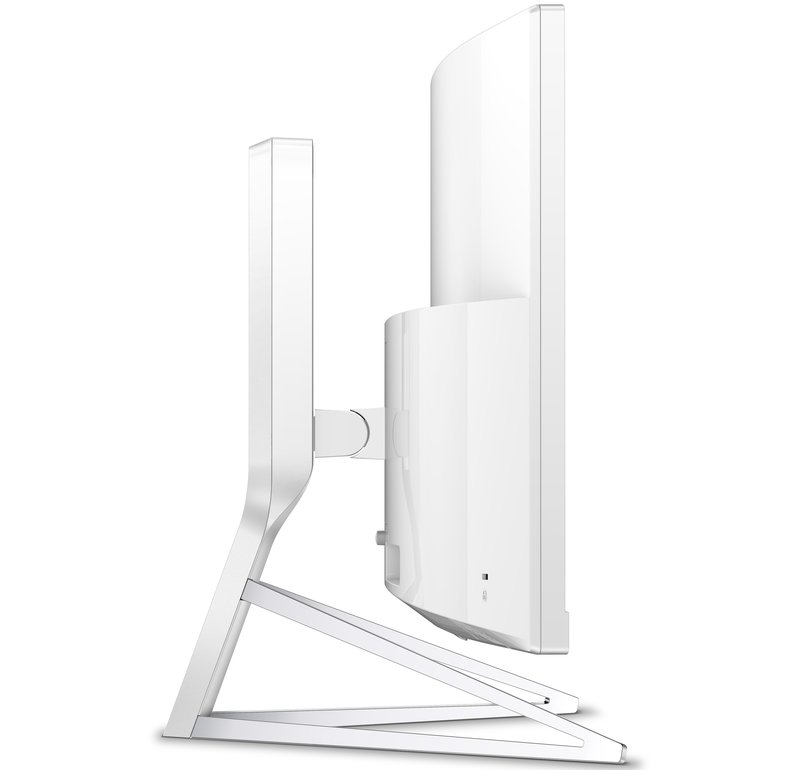 Technical Specifications