MMD Refreshes E-Line Displays with 3 New Philips Models
---
---
---
Bohs Hansen / 7 years ago
MMD, a leading brand license partner for Philips Monitors, announced a refreshed line-up of consumer displays with three new models. The first new monitor is a 23-inch version using an AH-IPS panel while the last two monitors feature PLS LED panels and are 24-inch and 27-inch respectively. All three of the latest E-Line displays are said to "offer vivid, true-to-life colours and wide-angle viewing, styled in an elegance-inspired design for a light, fresh face in any home or office."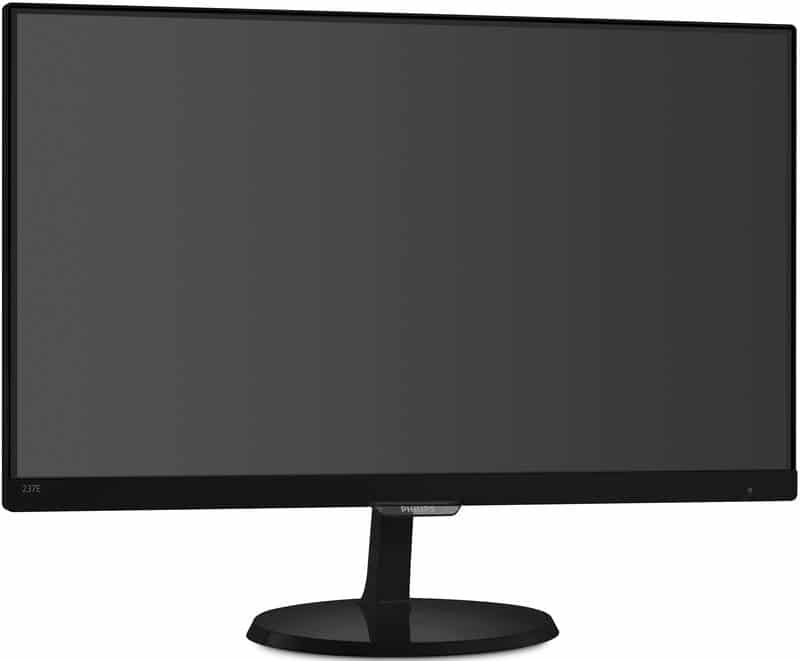 IPS panels are the preferred ones by most people, so let's start with the 237E (237E7QDSB) 23-inch monitor. The stand and frame is a glossy black finish with edge-to-edge glass and narrow borders. The narrow borders give minimal viewing distractions and also allow easy setups with multiple monitors. For an extra sleek look, the front border is kept free of touch buttons, instead the monitor features a discreetly placed EasySelect toggle key on the rear to make quick adjustments to monitor settings. You can spot the EasySelect key on the bottom left side in the photo below.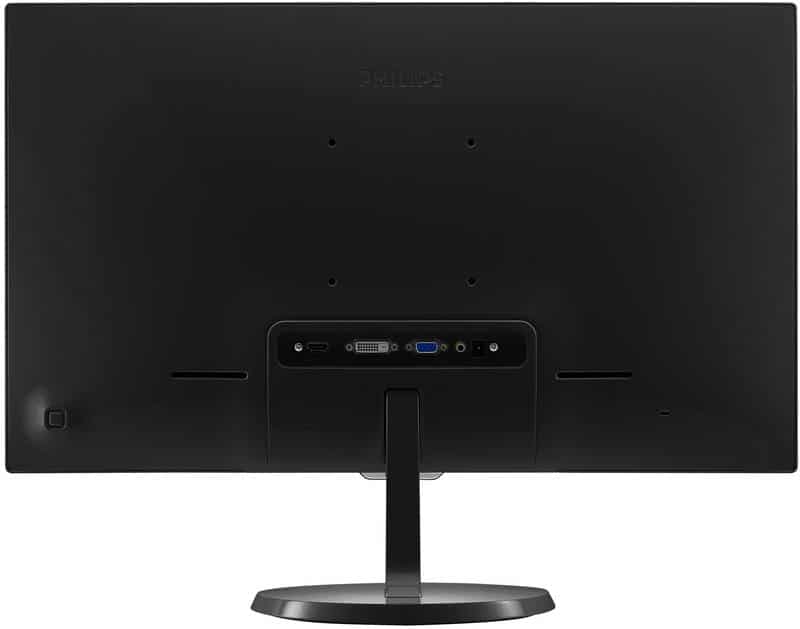 The EasyToogle button is present on all three new monitors, also on the 24-inch 246E (246E7QDSW) and 27-inch 276E (276E7QDSW) monitors. You also get the same 178-degree viewing angles, Full-HD resolution at 60Hz, and a 250 cd/m² brightness on all three models.
Besides the difference in panel type, the three new Philips monitors are almost identical. The 24-inch and 27-inch monitors use PLS LED technology and aren't black. Instead, they are available in a glossy white finish with a slim and elegant metal stand. Colour-wise, the two can reproduce 82% of the NTSC colour gamut.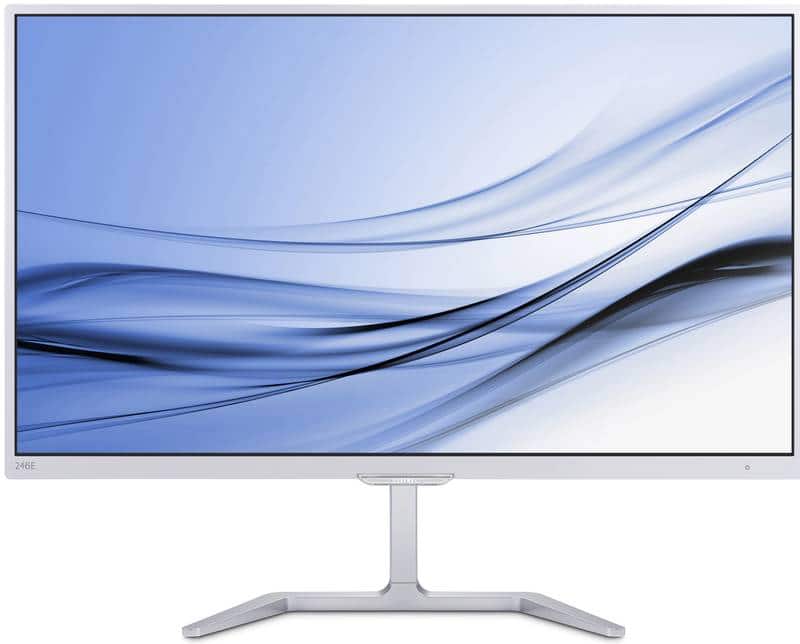 All three displays come with technology features such as Philips Flicker-free, SmartContrast, Economy mode, and SmartImage Lite. Connection wise you get an analog VGA D-Sub connector, a digital HDCP DVI-D connector, and an MHL-HDMI connector, making them suitable for almost any system. That even goes for mobile devices that are MHL-capable. With an optional MHL cable, you can connect it directly and charge the mobile device at the same time.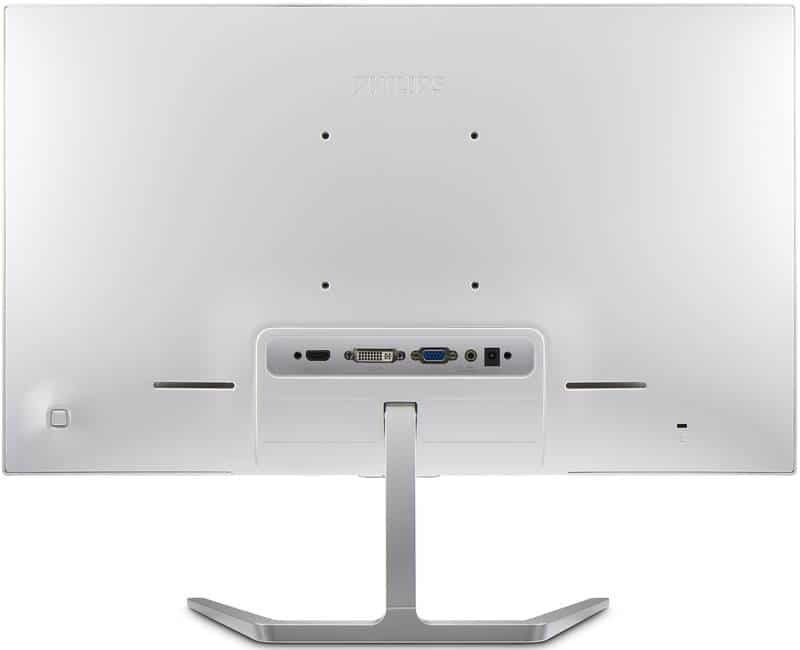 The new Philips displays 237E7QDSB, 246E7QDSW and 276E7QDSW will be available at the beginning of November at £149, £159 and £219 respectively.