Mod Adds Moving Vehicles to Fallout: New Vegas
---
---
---
Peter Donnell / 7 years ago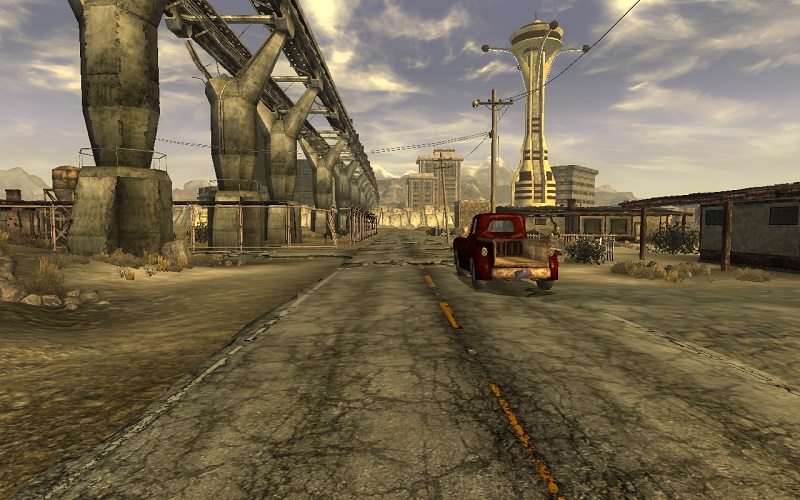 Vehicles are a big part of the Fallout game world, but they're pretty much always just piles of junk that sit there and do nothing! I've always felt like this was a real shame, and that showing a little more automotive life returning to the game world would have been really cool. I mean, they can maintain huge robots but not an engine of some kind?
The Traffic mod for Fallout: New Vegas is still in beta, doesn't have the best animation, it doesn't have drivers behind the wheel, the path finding isn't perfect, you can't drive them yourself, and technically, the cars are animals as far as the game engine is concerned, but it's a start!
" Very simply, adds traffic to the roads. More specific, adds actor (creature) cars that drive along predetermined routes. All were originally static objects but I've added custon skeletons and animations then set them on 'patrol' packages for asthetic/immersion value. This version is sort of a Beta/preview. More will be added and tweaked/fixed as I go." – Uhmatt
If you want to keep up with the progress of the mod, or simply download it and try it out yourself, head on over to Nexus Mods for details.
What's your favourite Fallout mod? Let us know in the comments section!