Modders Recreate Teletubbies Intro in GTA V
---
---
---
John Williamson / 7 years ago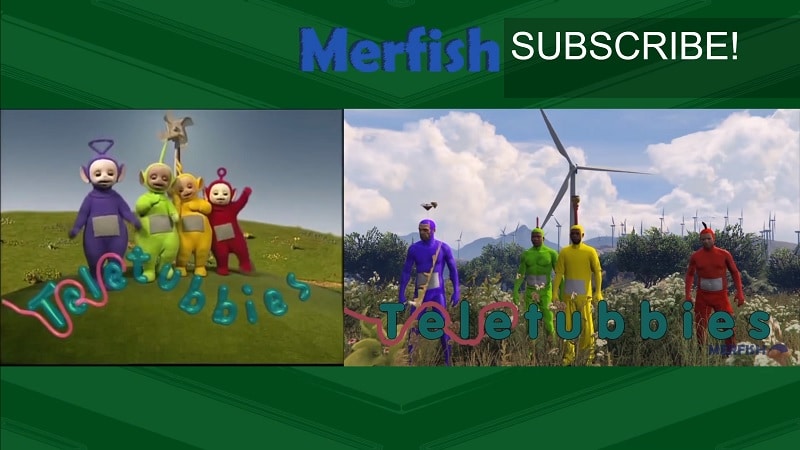 GTA V's modding community have already created a huge array of hilarious, yet terrifying mods including Evil Mario, Cristiano Ronaldo, Pokemon and a deadly UFO attack! However, in retrospect, I highly doubt any of these come close to the latest and arguably, greatest Teletubbies mod. Everyone's favourite kids TV show, barring Arthur and Rugrats, is now available in GTA V and provides hours of entertainment! The mod's creator captured the original show's intro and recreated it in GTA V.
Once compared side-by-side, the end result is astonishing and Trevor certainly has the personality to play Tinky Winky. Although, after watching the video, my brain is now sozzled by the annoying TV theme tune. As an adult, I find the Teletubbies disturbing and they could easily play the lead role in a horror movie. There's just something about their judging eyes which makes me feel uneasy. I mean who knows what really transpired behind the hidden grassy ridge.
Clearly, I'm getting distracted here but this is definitely one of my favourite GTA V mods and worth a watch. The video is hilarious, and throwback to my childhood. I cannot wait to see what the next mod project is, but it's going to be a difficult task to beat the Teletubbies! That's not a phrase I ever expected to use.
Who is your favourite Teletubby and why? I always had a soft spot for Po.