Monster Hunter World Might Be A Monster To Run On PCs
---
---
---
Mike Sanders / 5 years ago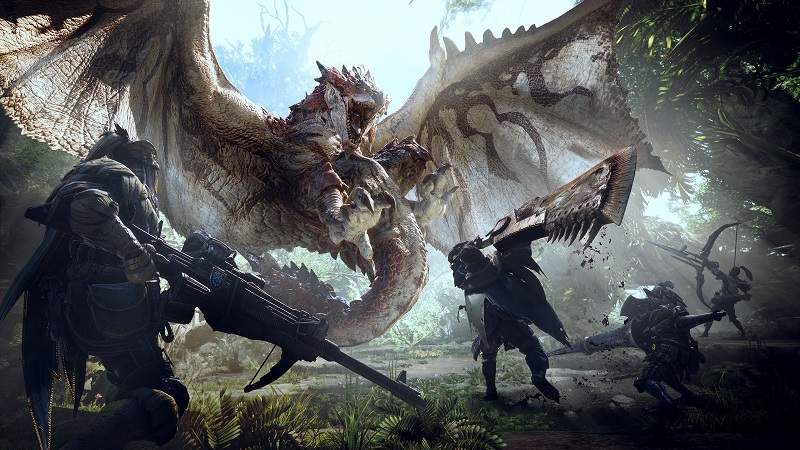 Monster Hunter World Might Be A Monster To Run On PCs
Monster Hunter World has already released for consoles. So far, the general reception for the game has been very good. Alas, PC owners have had to wait a little longer while they work out a few optimisation bugs. That doesn't, however, mean that a few people haven't gotten their hands on early access copies.
The early reported, however, suggest that Monster Hunter World might struggle to run at the highest resolutions even with some of the strongest hardware available.
Nvidia 1080 Cannot Crack 60FPS Even In 1440p
In a report via DSOGaming, one user who has gotten an early access copy has been trying the game out to see how it runs. Put simply, the news isn't great. Despite owning a Nvidia 1080 (one of the best GPU's around) he wasn't even able to pull a framerate above 60fps. Worse still, this was only in 1440p resolution. Lord knows what it would do in 4K!
At the highest graphical settings, Monster Hunter World was found to only manage an average of 44 frames per second. On medium, it was only capable of around 65 fps. While we fully expect this game to be a graphical masterpiece, if this is anything to go by, a lot of us are going to have to play this at 1080p to get the best overall experience.
Not Strictly Confirmed
As far as I am aware, this game has not officially been declared Gold for PC yet. This means that although there are only 2 weeks to go until launch, there may already be optimisations in place that look to fix this. In addition, it should also be noted that whoever has a copy of this game right now will not have optimised driver updates. Optimised GPU drivers in some instances can make a massive difference.
Therefore when this comes out, the chances are that it will run a lot better than this suggest. Well, we can only hope!
What do you think? Are you planning on getting Monster Hunter World? – Let us know in the comments!