Monster World XBLA collection seen
---
---
---
Laurence Howe / 11 years ago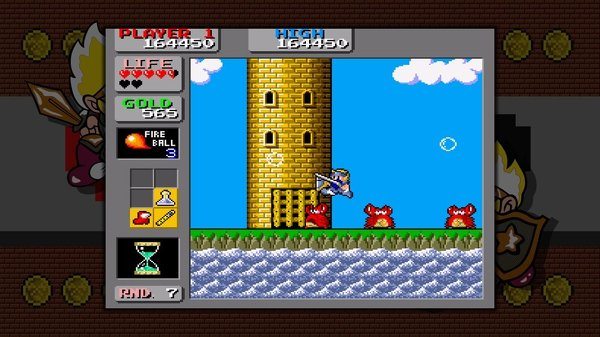 Monster World XBLA collection seen
It looks like Sega's classic Monster World platforming series is set for a return next month via an Xbox Live Arcade collection.
A listing for Sega Vintage Collection: Monster World, spotted by a NeoGAF poster, appeared on the Xbox Live Marketplace earlier today, stating a 25th April release.
The pack will include Wonder Boy in Monster Land, Wonder Boy in Monster World and the previously Japan-only Monster World 4. You'll apparently get leaderboards, achievements and new trial modes. See the screens below for a closer look.
No price tag is mentioned.