Montech Air Cooler 210 Air CPU Cooler Review
---
---
---
Mike Sanders / 6 months ago
A Closer Look
Out of the box, the Montech Air Cooler 210 is certainly a bit of a chunky creature. Given that it is rated to handle processors of up to 210W TDP, however, this is entire to be expected. With its sleek black aesthetic, however, it does look rather nice and quite a significant upgrade from other Montech coolers we've encountered in the past. As this is a CPU cooler, however, there are clearly a number of individual components that make up the overall design. Let's, therefore, take a closer look at them before we jump to any conclusions.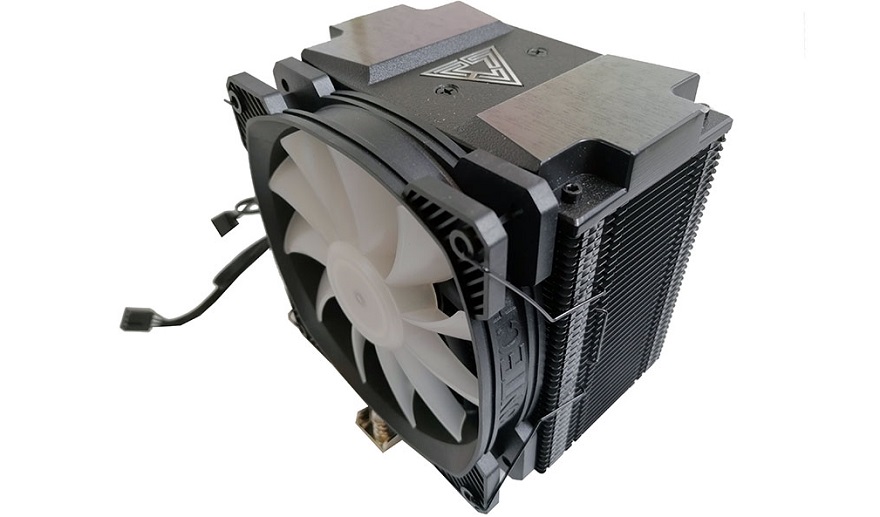 Contact Plate
With 6 heat pipes leading away from each side, this should provide you with excellent levels of heat dissipation from the contact plate. Coming in a black coating, the aesthetics from the radiator is smartly carried through to this aspect of the design to maintain the overall look and style that Montech was going for here.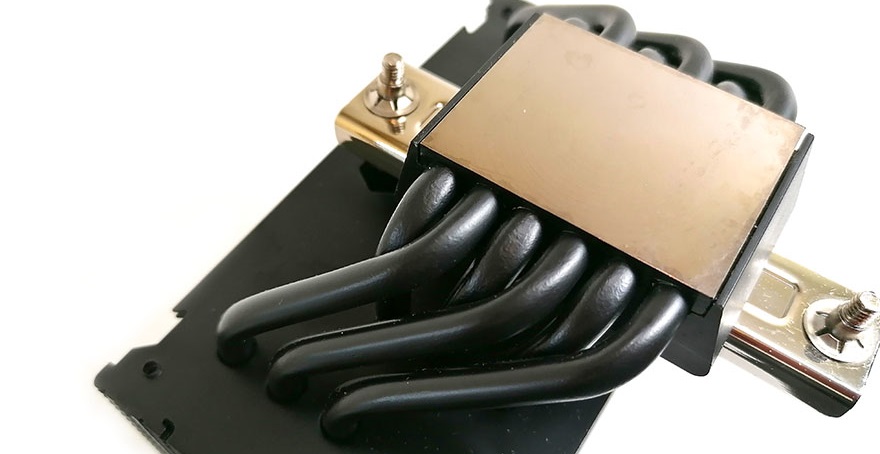 The contact plate is well polished and nicely sized, meaning that whether you have an Intel or AMD processor, this should provide you with absolutely perfect levels of coverage. Although possibly nickel-coated, Montech has confirmed that the contact plate itself is of a copper design which should, all going well, provide the perfect transfer point for all that heat coming off the CPU.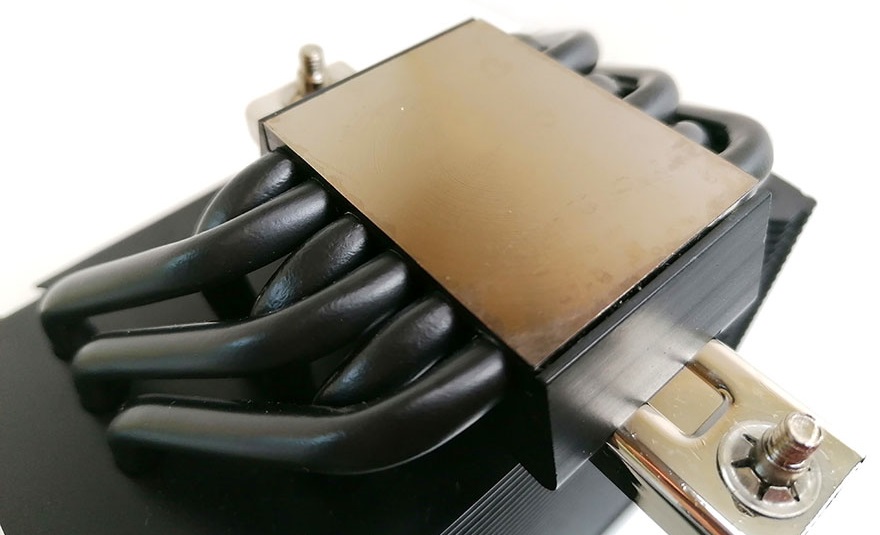 Radiator
The radiator is quite a sizeable creature, but despite its bulk, Montech has done a lot here to try and make this as visually appealing as possible. A key highlight is undoubtedly seen in the top part which has a plastic covering with a brushed steel effect.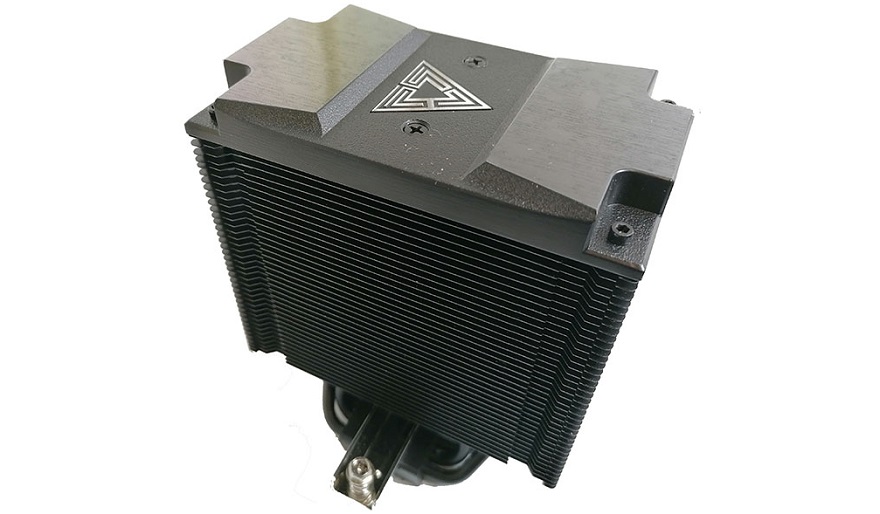 The radiator fins are nicely chunky but still come in a pretty high quantity. This shouldn't only allow for solid levels of heat transfer, but the pressure provided by the fan should ensure that the heat is quickly moved away. You will also note that for the mid-sections of the radiator, Montech has slightly overlapped the fins to ensure the maximum coverage possible.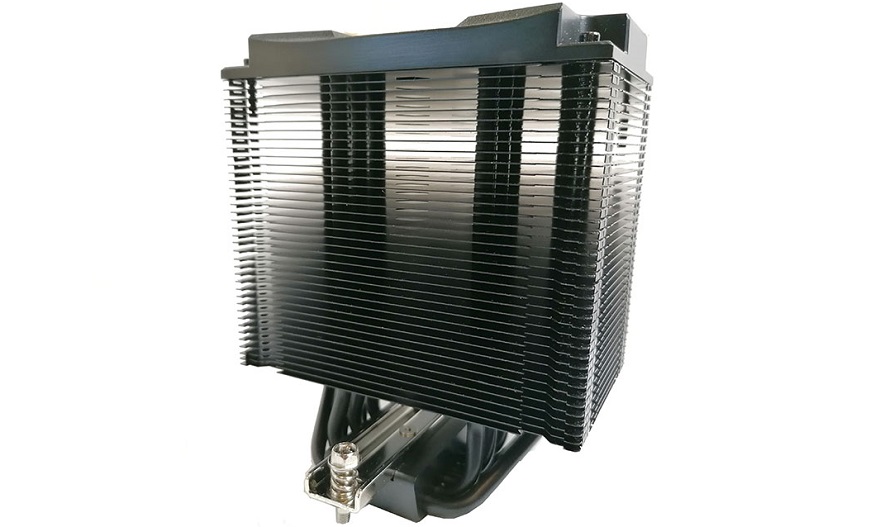 For what is usually quite a boring aspect of air cooler designs, Montech has done an exceptionally good job here. It not only looks nice, but it has a sturdy durable feel about it that, all going well, should provide the consumer with many years of faultless operation.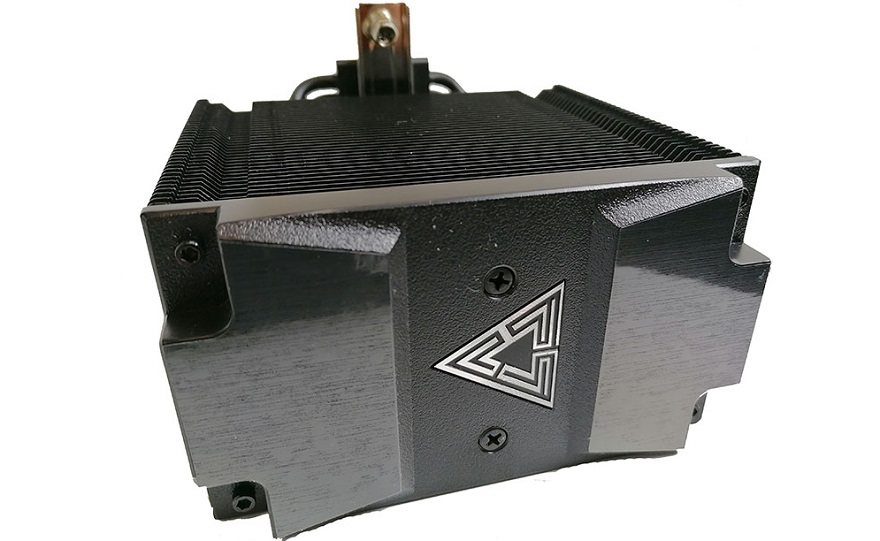 Fan
Although supplied with one fan, Montech does provide you with the clips necessary to attach a second should you wish for potentially higher levels of performance. Based on the quality of the fan you are provided with, however, for the vast majority of consumers, this should be all you need!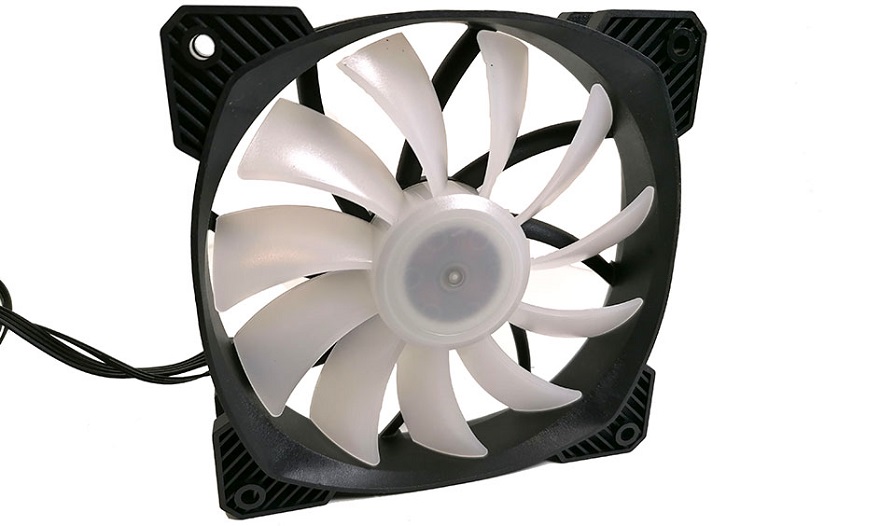 Montech states that the fan provided with this cooler, which has apparently been designed by the manufacturer themselves, should offer excellent levels of both airflow and acoustic output. They state that even at 100% speed, users should expect the noise to not exceed 29.3 dBA while the airflow offered will be an exceptionally decent 73 CFM.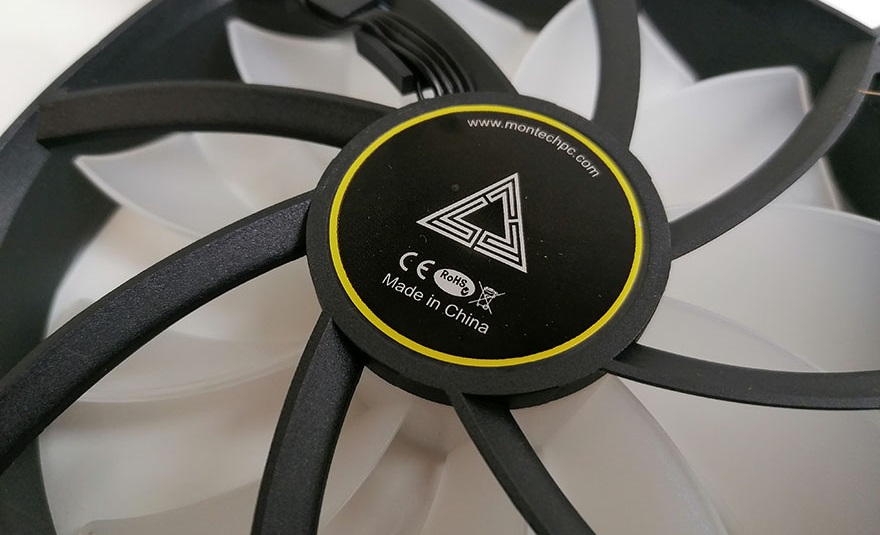 Although the aesthetics of the fan are rather limited with the ARGB turned off, that doesn't mean that Montech still hasn't managed to throw in a few subtle bits of branding. Being well-sized and set within the internal trim of the fan, these are a nice touch and certainly add to the aesthetics rather than detract.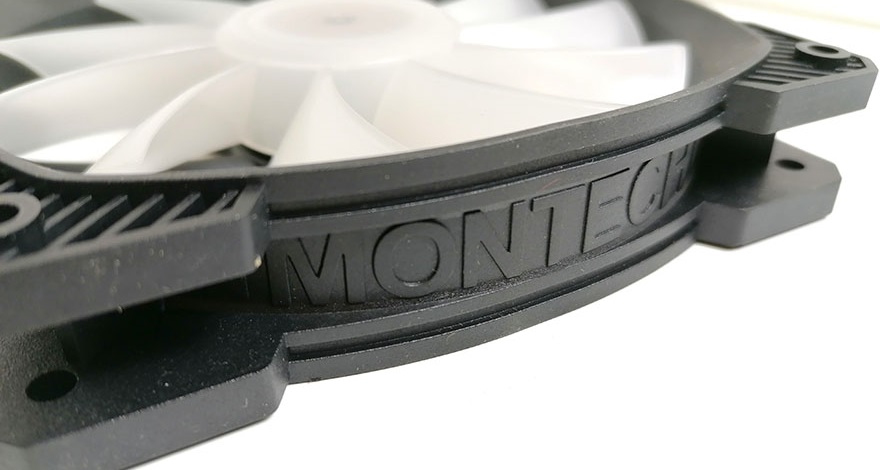 ARGB in Action
While we could attempt to tell you how the ARGB looks on the Montech Air Cooler 210, we often find it simpler just to show you. As you can see in the video below, when installed on our test bench, this provides some nice, bright, vivid, and surprisingly varied effects. Put simply, there looks to be something to suit all tastes here, and even if you absolutely hate RGB lighting, the aesthetics of the cooler itself are more than strong enough to make this stand well enough on its own merits.
Overall
Overall, the Montech Air Cooler 210 certainly looks to be a sleek and powerful creature. Something that clearly would be necessary not only to satisfy consumers' aesthetic tastes but also to ensure it is entirely capable of handling processors up to that 210W TDP.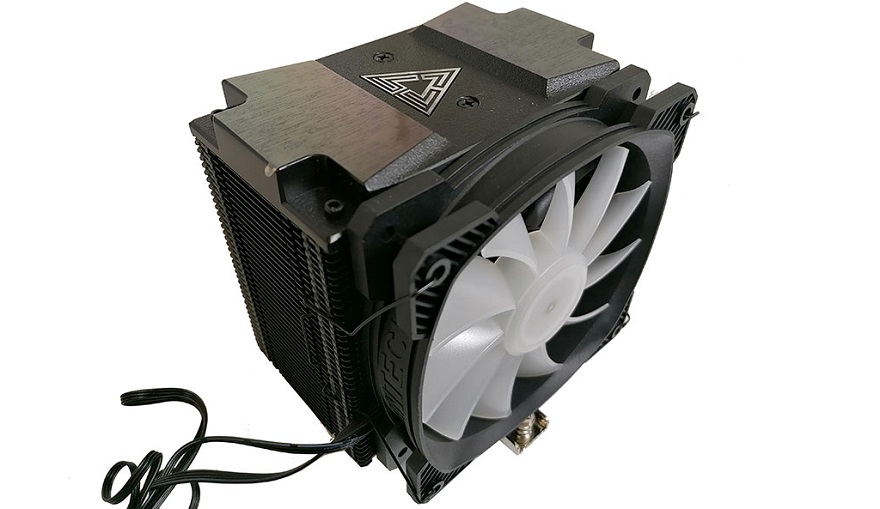 While some may criticise this cooler for looking a little bland and generic, things certainly get taken to a whole new level when the ARGB lighting is switched on. However as noted above, however, we personally think that the Montech Air Cooler 210 looks fantastic with or without the light show and is certainly capable of handling even the beefiest of consumer-grade processors without breaking a metaphorical sweat.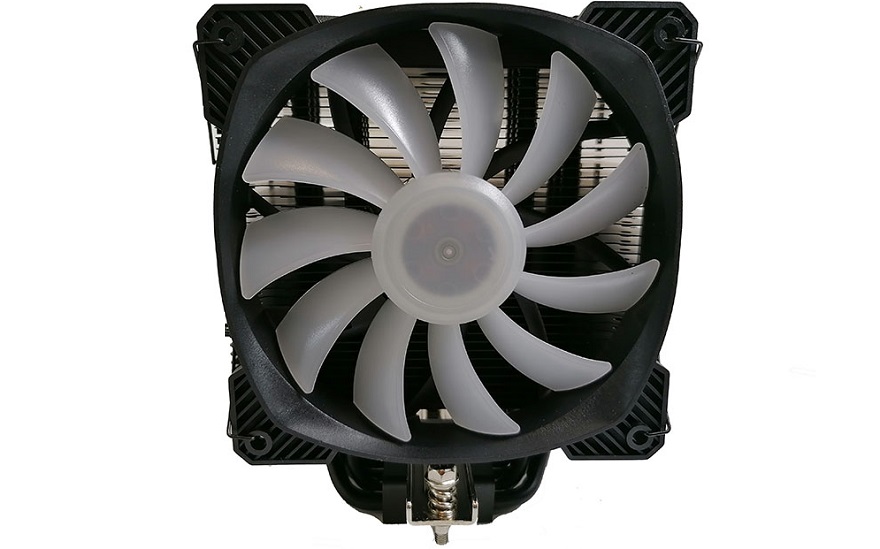 So, it looks decent and certainly appears to be built and designed to a very high standard, but what is it like to live with? Well, as always in our cooler reviews, before we show you what the Montech Air Cooler 210 is capable of performance-wise, we need to assess exactly how easy this is to live with. Well, more accurately, just how good (or bad) the installation process is.
So, without further ado, let's find out!