More Intel Skylake-X i9 7900X 10 Core CPU Details Surface
---
---
---
Samuel Wan / 6 years ago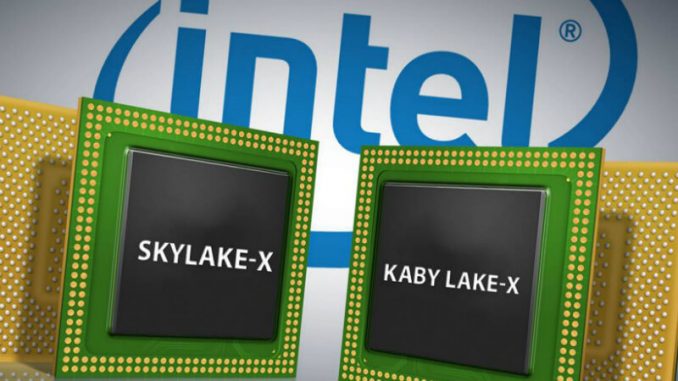 Intel, just like the rest of the business world, loves to keep their branding relatively consistent. For most of the Core days, Intel kept the same i7, i5 and i3 tiering from top to bottom. Recently, AMD has shaken things up with their Ryzen processors. Intel has also had to provide a more meaningful upgrade path after years of little outwardly visible progress. The chip giant has turned to their new Core i9 processors to shake things up. Courtesy of SiSoft Sandra, we now have more details to share about the i9 7900X.
With 10 cores, the i9 7900X (reported as i7 7900X) is the top of the pack leading the new Skylake X series. Rather than sticking to their i7 branding, Intel has chosen to use the numerically higher i9. While earlier reports suggested clocks of 3.0 GHz to 4.3 GHz, SiSoft Sandra is reporting a 4.0 GHz base, and 4.5 GHz boost clock. Though this is quite high for a 10 core chip, it is in-line with Kabylake and what Intel has done with their 14nm+ process.

Along with the core count and clock speed, the i9 7900X also impresses in other areas. It features a total of 13.75 MB of shared L3 cache, 1 MB L2 cache per core for a total of 10 MB. Interestingly, the L2 cache numbers are higher than usual and the L3 numbers lower than expected. Intel has set the TDP at a high 175W which is somewhat higher but in line with previous chips. The i9 7900X uses the new X299 platform and was tested on the X299 Gigabyte AORUS Gaming 7 motherboard.
Intel is reportedly conducting an accelerated release for their X299 lineup. This is no doubt driven in part by AMD's release of their successful Ryzen processors. Given the competitive environment, we can expect these new chips and X299 to arrive sooner rather than later.