Mountain Everest Max Keyboard Review – The Greatest Mechanical Ever!
---
---
---
Peter Donnell / 3 years ago
Packaging
Reach Your Summit
Mountain brand, Everest Keyboard, Summit, Base Camp software? They're really sticking hard to this theme, and honestly… It's brilliant, I really love the naming system here. It's fantastic and, by proxy, really easy to remember all the individual components of it.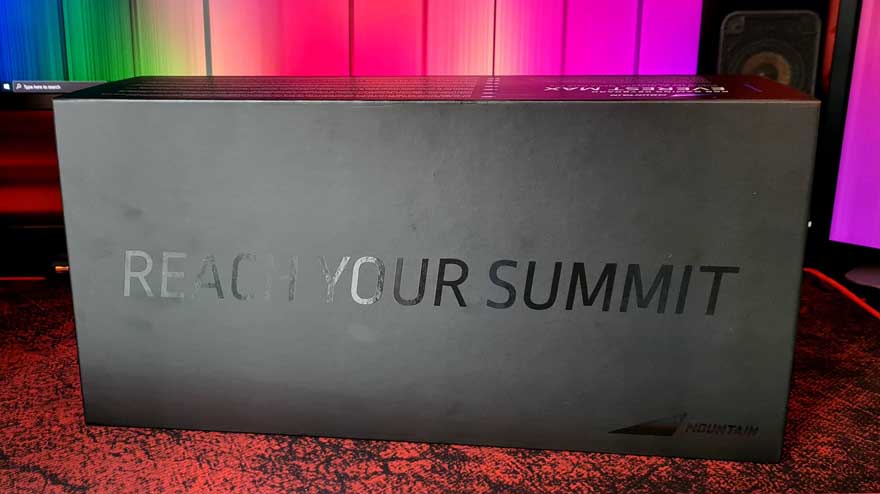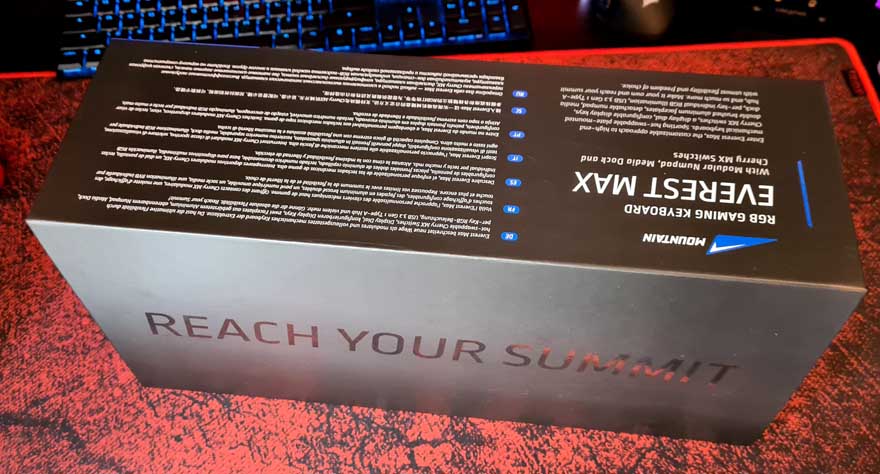 The back of the box is loaded with amazing information. It's ridiculous how many features this keyboard has and how much stuff is in the box. However, they've done a great job of laying it all out for you. Albeit, you'll want to grab a coffee before you sit down, read the box, and unpack this thing. And maybe a biscuit, because there's a LOT to digest here! (Pun very much intended).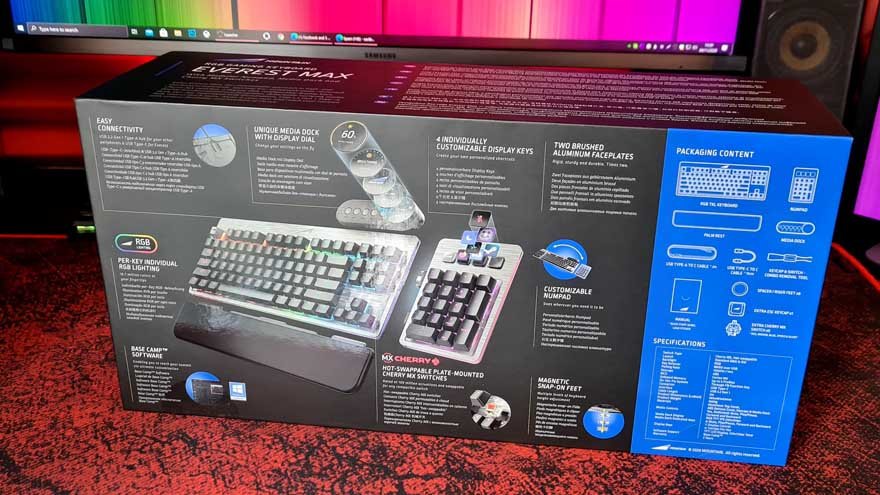 The box opens out, revealing some cool designs on the interior, as well as the keyboard, which is protected with durable plastic.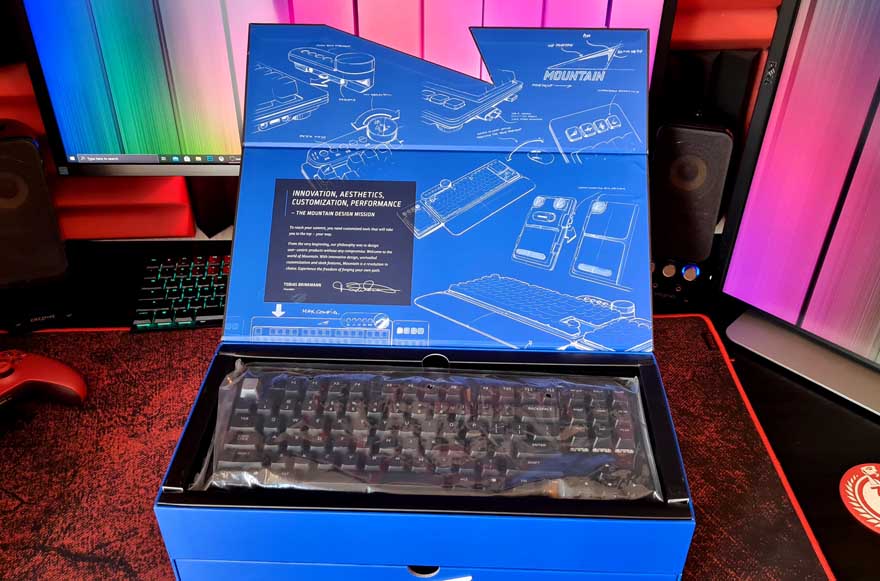 Their mission statement can be found on the interior of the box.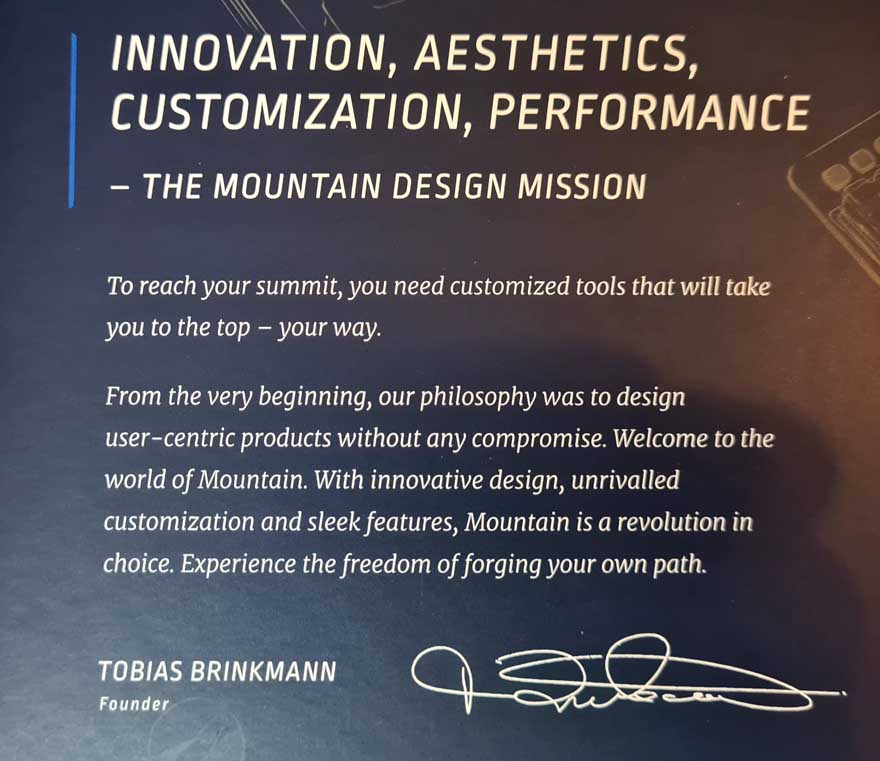 Below the keyboard, you'll find the detachable wrist rest. Everything is double spaced with thick cardboard too. This should help ensure that it all gets to you in one piece.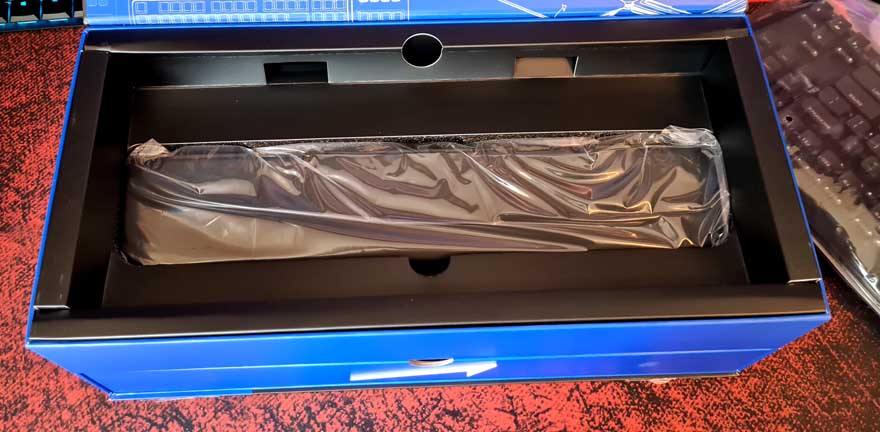 But wait, there's more… a lot more. Then a little more beyond that. The bottom of the box slides out like this.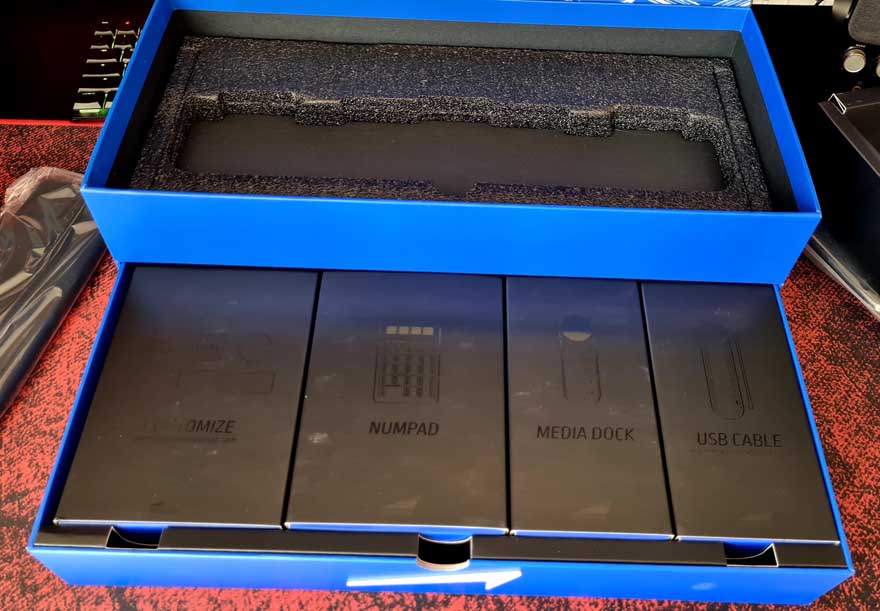 You'll find a box full of all the custom cables, another full of the customisation tools, one with the numberpad, another with the media dock, and a package with all the documentation.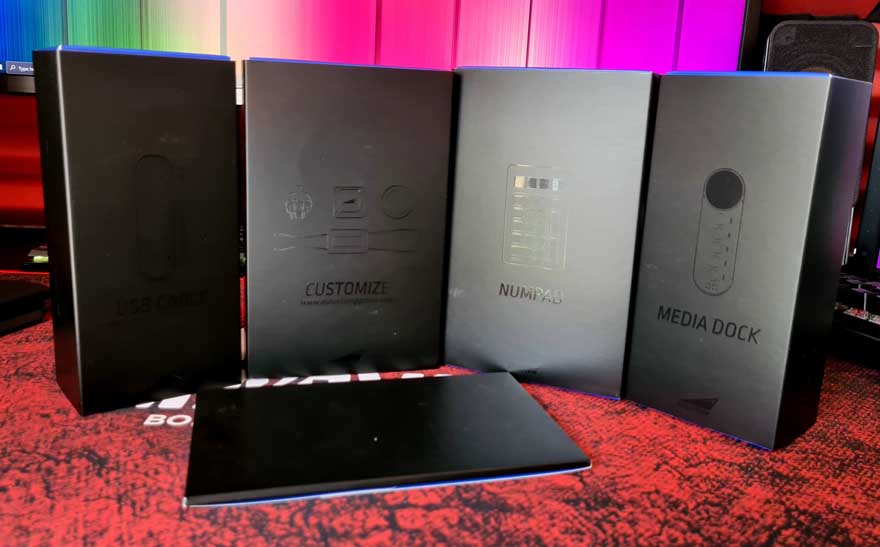 Then, even on the backs of these boxes, there's a breakdown of all their individual features. Actually, these do look like they're designed to also be sold separately, which makes sense.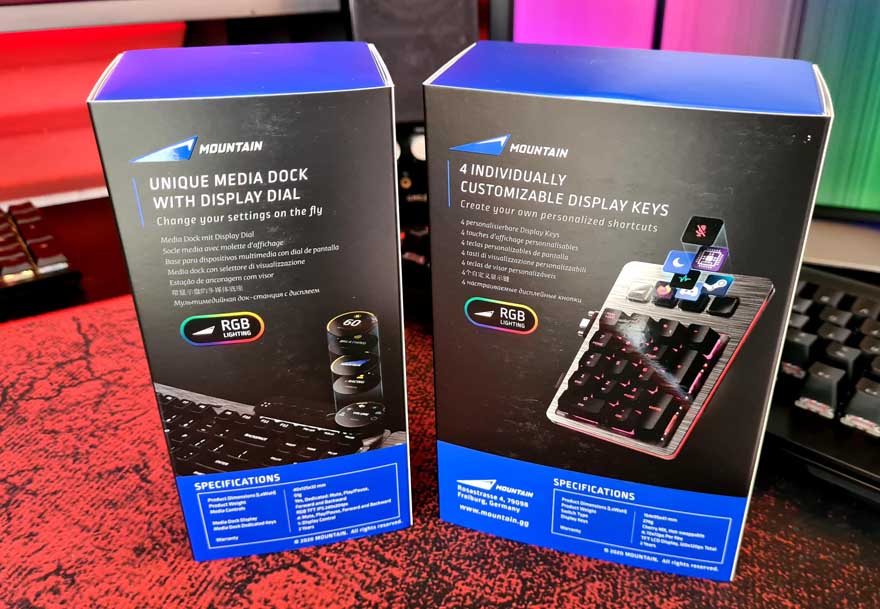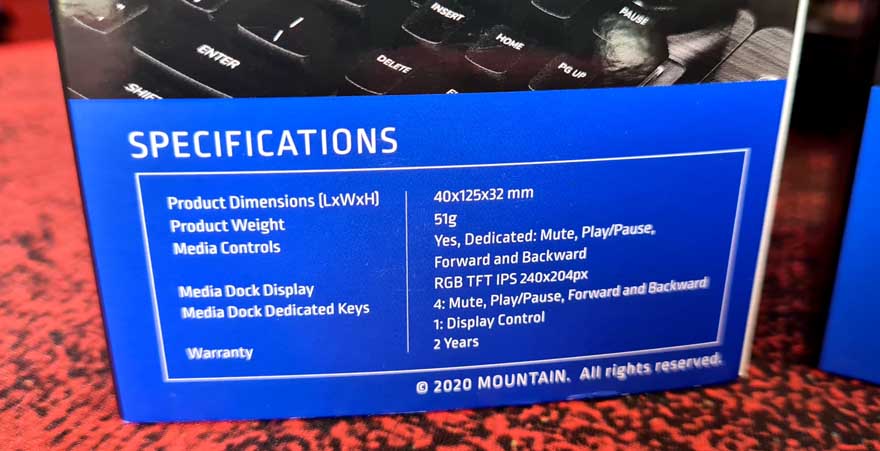 Mountain has also lovingly included an extra box for me!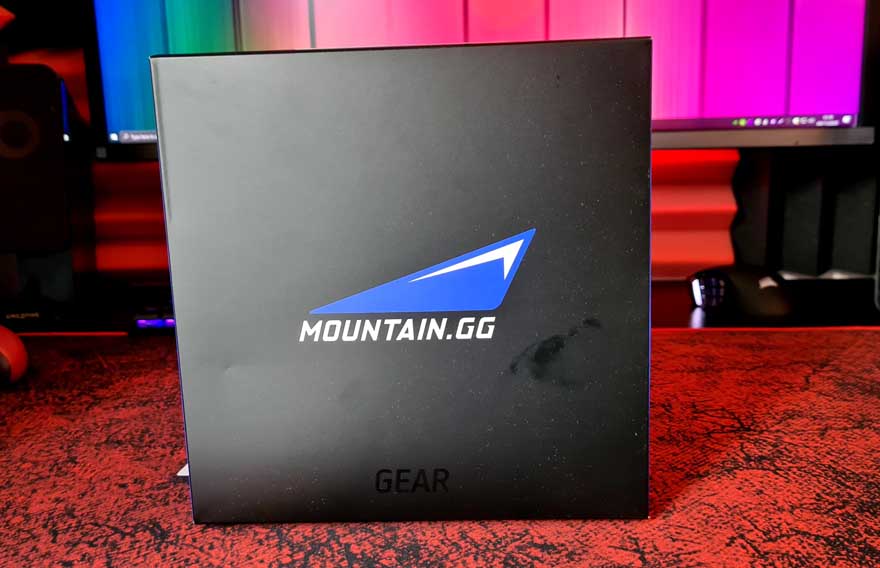 It's a full pack of 110 Cherry Speed Silver switches.