Moving sites can be a nightmare
---
---
---
Andy Ruffell / 12 years ago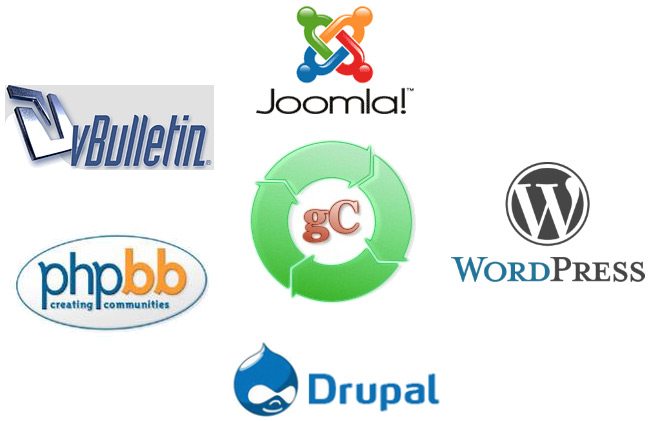 Bit of a weird title we know, but it's a suitable one in our opinion and probably leaves you wondering what it's all about, and so that's exactly what I'm going to tell you.
For those who aren't so tech-savvy, you may not be aware how sites, much like ours operate. The long and short of it, is that it requires a content management system of some kind. We used to use vBulletin which revolves mainly around their forum system but with a new-fangled front end and to be truthful, it was good but wasn't fantastic and thus we needed to ditch it and try other avenues.
Looking around, it seemed there was no solution for eTeknix as moving to another platform would leave us in a heap of problems with the transferring of all of our articles and vital content that we know you all love.
This is when we stumbled upon gConverter, which whilst the name might not be fantastic, the service is. What they do, is work closely with you to provide a conversion service tailored to your needs. In our case, that involved moving from vBulletin's vbCMS to trusty old WordPress, and we're not shy to admit what we use as it provides us with fantastic functionality. The thought of moving all of our articles over manually simply scared us away, but gConverter and their staff made it clear that it would be simple and painless.
After speaking to a staff member called Samuel, who was easily obtained, even during late hours using their live chat to answer any questions, we were told of the process in hand and plenty of information was provided on the whole step by step transfer.
After this, it's a simple matter of supplying your site details to the staff members via an easy contact form. They will then check everything over and get back to you as soon as possible via email. Then, with your go ahead, they will commence work and this is where another name-drop really needs to happen and that's to the chief developer; Jenkins Lane.
He was there all of the way to liaise with us and inform us as to what was happening and even gave us time to check over everything after in case any problems arose. We did have a few initial problems with some transferring of images, but nothing that a quick reply to Jenkins didn't fix.
Without delving too far into things, the best bit of advice we can give is to check out gConverter and read the information that their site gives to you as its worth while and puts your mind at ease if you are looking at moving your site software from one CMS to another.

On top of all of this, they also perform forum conversions if you're looking at moving from phpBB to vBulletin or from vBulletin to Mambo and so forth, they really can do it all. Did we also mention, the prices are simply fantastic, and will save you a lot of time, effort and frustration by moving everything over manually.
If we were reviewing their service, like we do a product, we'd most definitely give it our best award, as they simply do deserve it. Congratulations on this fantastic and unique idea, and we can see them doing extremely well offering this to the world.