Mozilla Launches Facebook Container Add-on for Firefox
---
---
---
Ron Perillo / 6 years ago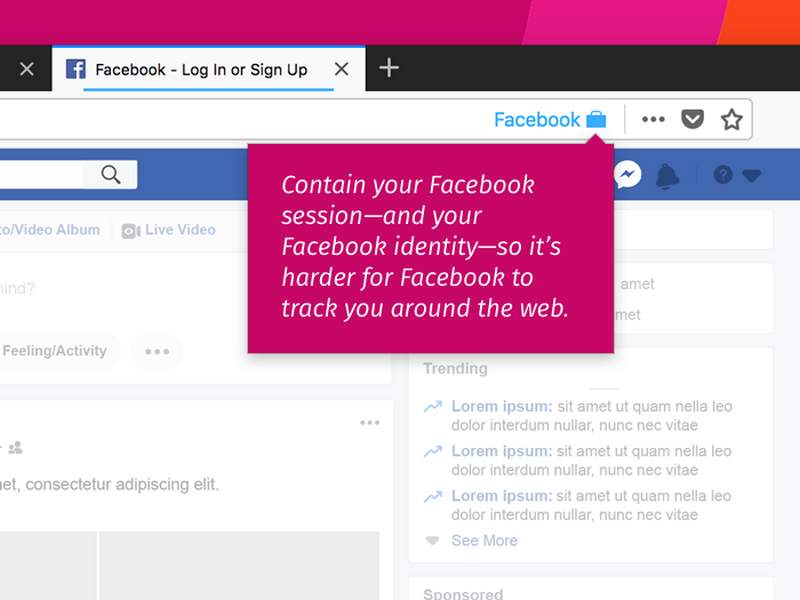 Mozilla Steps Up to Protect User Security
In the wake of the Facebook data mining scandal, Mozilla has released an optional add-on for their Firefox browser. It is called simply "Facebook Container" and it works by isolating your identity into a separate container that makes it harder for Facebook to track your visits to other websites with third-party cookies.
How Does it Work?
Obviously, the user has to install and enable this official Mozilla add-on first. Then this extension deletes your existing Facebook cookies and logs you out. What will happen after that is the next time you go back on Facebook, it will load in a new blue colour tab. This is how you know that the "container" is in effect. Users can still use Facebook normally while in this mode. Clicking Facebook Share buttons on other browser tabs will load them within the Container. Users should know that using these buttons passes information to Facebook about the website that you shared from.
When you are logged into Facebook only in the Container, embedded comments and Like buttons in tabs outside the Facebook Container will not work. This prevents Facebook from associating information about your activity on websites outside of Facebook to your Facebook identity.
In addition, websites that allow you to create an account or log in using your Facebook credentials will generally not work properly. That is because the Container extension separates Facebook use from use of other websites.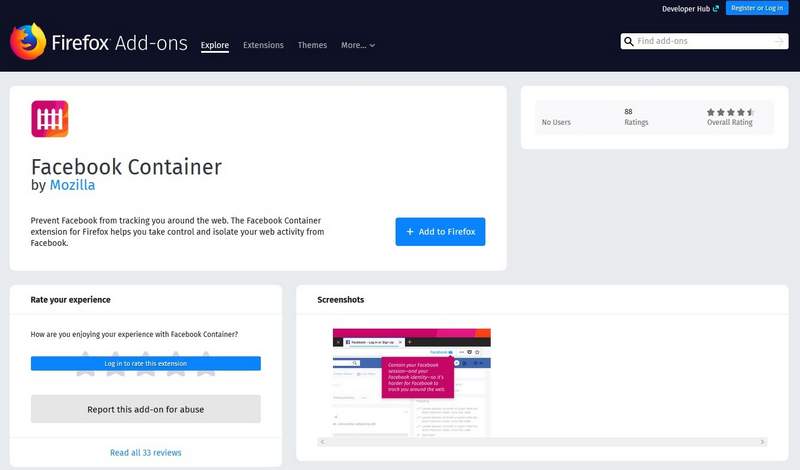 Where Can I Download This Add-on?
Simply head on to Addons.Mozilla.Org, type in 'Facebook Container' in the search bar or simply click on this link. Then click "Add to Firefox".