MP3 Officially Dead as Licenses are Not Renewed
---
---
---
Mike Sanders / 6 years ago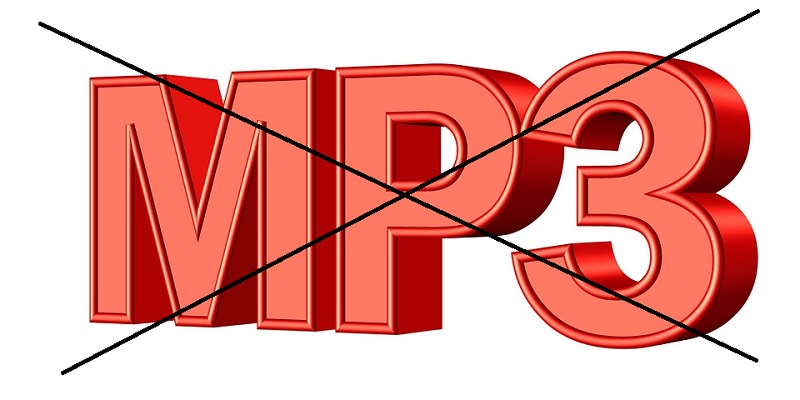 MP3, the music format that revolutionised digital music on home computers has officially died today. Well, died may be a strong word. But for all intents and purposes it is, at least according to its patent owners, a dead product.
Alas poor MP3, I knew thee well
The patent holders have today decided to not renew their patent license for the audio technology. In a statement issued on their website Fraunhofer IIS has said: "Technicolor's licensing program for certain mp3 related patents and software of Technicolor and Fraunhofer IIS has been terminated. We thank all of our licensees for their great support in making mp3 the defacto audio codec in the world, during the past two decades."
The announcement comes in MP3's 30th year and marks an end to what was the Internets breakout audio codec. Mp3 shot to notoriety in the early care free days of the internet where dial-up routers screeched across the globe. Where the internet was filled with pointless GeoCities webpages. There was however a slightly more sinister side to the internet, particular what came to be known as p2p content providers.
You may once have heard of Kazaa? Perhaps Limewire? Napster? – It's not being ignorant if you don't. These were however the easiest forms of mass internet piracy and the Mp3 was its staple of data movement. The matter became so great that all 3 programs were eventually sued and shutdown (with hefty fines imposed). It did also spawn one of the earliest viral flash videos about Metalica complaining about piracy. Maybe the first band to do this, but not the last. I'll copy the video in below… FIRE BAD!!!
So it MP3 really dead?
From a commercial stand point. Yes, MP3 is dead. It is no more. Bereft of life it has shuffled off this mortal coil.  It will of course remain one of the most popular formats for music for a while to come yet. However with the advancement of AAC and MPEG-4 audio codecs, which are far superior for quality and data size, it is likely to become the VHS of online music. That would make midi the Betamax then maybe?
An excellent history of the audio format is available on Frainhofers website – Click here to read it!
In the meantime, here's that hilarious Metalica animation. FIRE BAD!!!
https://www.youtube.com/watch?v=VIuR5TNyL8Y