MSI Confirms Liquid Cooler Support for AMD's Upcoming AM5 Socket
---
---
---
Mike Sanders / 1 month ago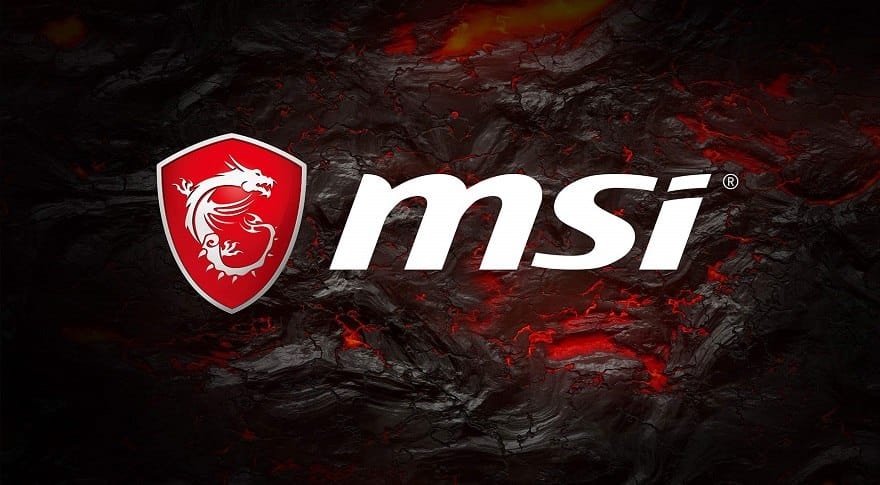 With the upcoming release of AMD's new Ryzen 7000 desktop processors set for later this year, one of the biggest standout differences between this and prior Ryzen generations is that this will see the transition to a brand new AM5 socket. A factor that we're certainly not going to complain about since they retained the AM4 socket for over 5 years now with plenty of support offered for newer CPU releases.
With the new AM5 socket though, this has clearly raised a question among many consumers in regards to CPU cooler compatibility. Put simply, is your current AM4 AIO liquid cooler going to be an option if, as, or when you upgrade to Ryzen 7000? – Well, following an official statement from MSI, there's some excellent news in this regard, despite AM5 not being set to release for another (give or take) 6 months, they've already confirmed that many of their AIO liquid cooling solutions will be 100% compatible with Ryzen 7000 and AM5.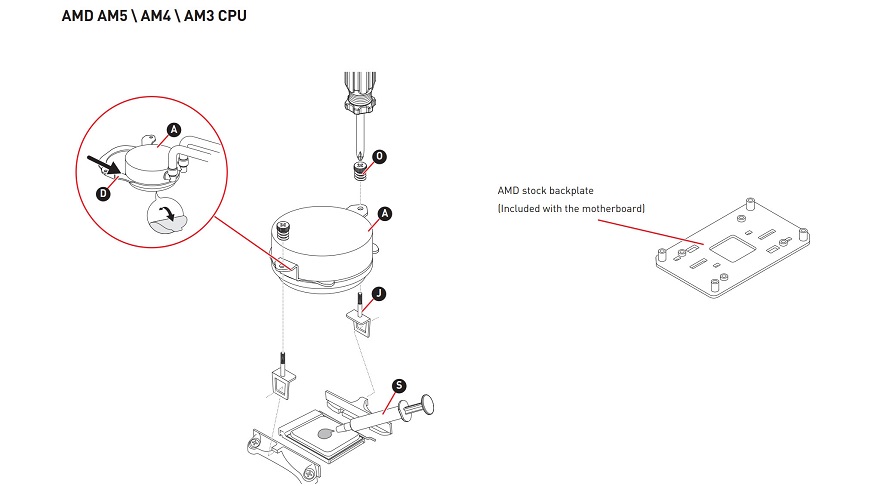 MSI Confirms AIO Liquid Cooler Support for AMD AM5!
Following the announcement, MSI has confirmed that pretty much all of its current series of AIO liquid coolers will offer full support for the upcoming AMD AM5 socket. We'd say all, but in truth, I'm not 100% aware of every single AIO cooler MSI currently has on the market. And, of course, a clever choice of words may mean that they are only referring to models currently in production.
Why is there no mention of air coolers you ask? Well, these days MSI doesn't actually make air coolers anymore. So that easily wraps that one up! – In announcing the news, however, MSI has said:
"AMD Socket AM5 (LGA1718) is the next-generation socket designed to support next-generation AMD Ryzen 7000 desktop processors (Zen 4). AMD Socket AM5 uses the same liquid cooler bracket as Socket AM4. This allows you to upgrade to and enjoy AM5 without buying a new liquid cooler. MSI liquid coolers all support AMD Socket AM5, for specifics please refer to the chart below:"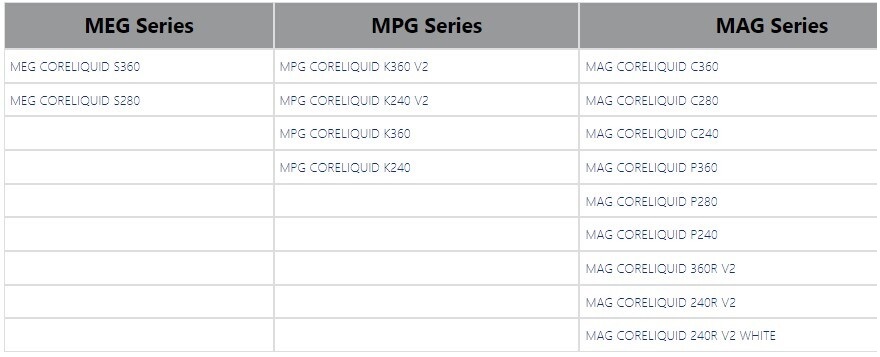 What Do We Think?
While this is, of course, excellent news for MSI AIO liquid cooler owners, we should point out that they are not the first to speak of AM5 socket compatibility. For example, earlier this month Noctua also confirmed that the vast majority of their cooling solutions would also be entirely happy working with Ryzen 7000. – With confirmation coming so soon from two major manufacturers, however, this would clearly seem to indicate that the AM5 socket isn't going to be too notably different from AM4 if mounting kits are already getting designed to be entirely viable for it.
With this in mind, therefore, if you'd like to learn more about MSI cooling solutions, you can check out their official website via the link here!
What do you think? – Let us know in the comments!