MSI Gaming Radeon R9 380 2GB Graphics Card Review
---
---
---
Rikki Wright / 6 years ago
Introduction
---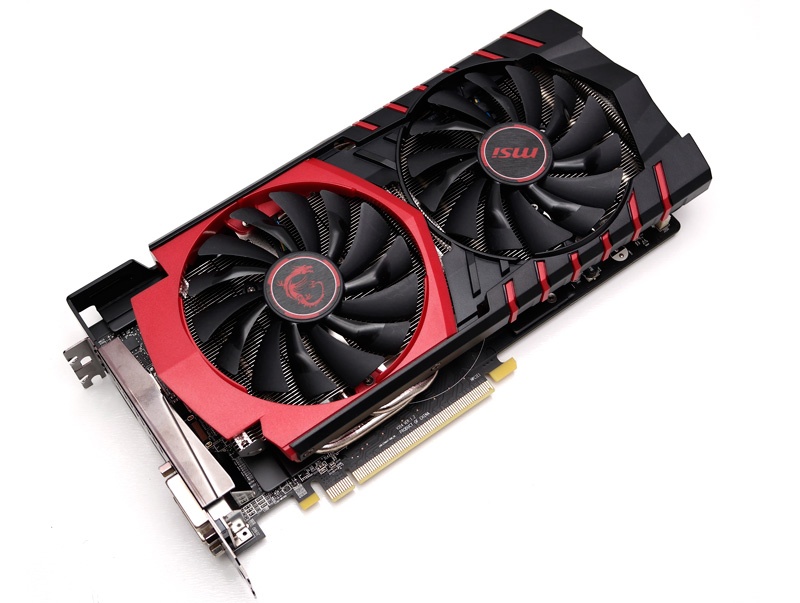 MSI is one of those names you think of when compiling a list of computer components. You know that the amount of testing and quality control that goes into each product released will shine through in performance and longevity. It produces some of the best looking, cooling, sounding and performing graphics cards on the market thanks to the military grade components that go into every card.
Today we have the MSI GAMING R9 380 2GB in for some punishment. The card itself comes equipped with the latest Twin Frozr V cooling solution that not only looks great, but keeps this card cool and quiet at all times. It features a new fan design, called TORX fans; the new design is to simply force more air downwards into the heat sink and over the components at lower fan speeds.
Sadly, when thoughts turn to the R9 300 range, most consumers would laugh at the fact that they are rebranded R9 285 GPU's with slightly higher clock speeds. While this is true, the matured manufacturing process has allowed AMD to squeeze every bit of possible performance out of the cores and then passed onto the sub-vendors to add lashings of high-quality components to ensure the core retains that performance for years to come.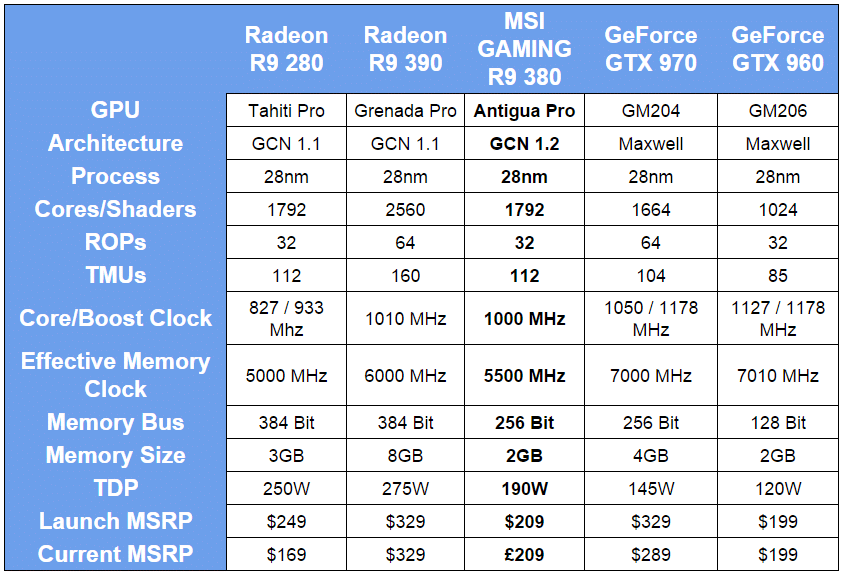 The box is minimalistic with the Gaming dragon and dragon logo drawing the most attention. A faint PCB like design takes up the rest of the box, turning attention to the technologies inside the box. Inside the box you can find the typical accessories of a low-end card, DVi adapter and user manuals and disks.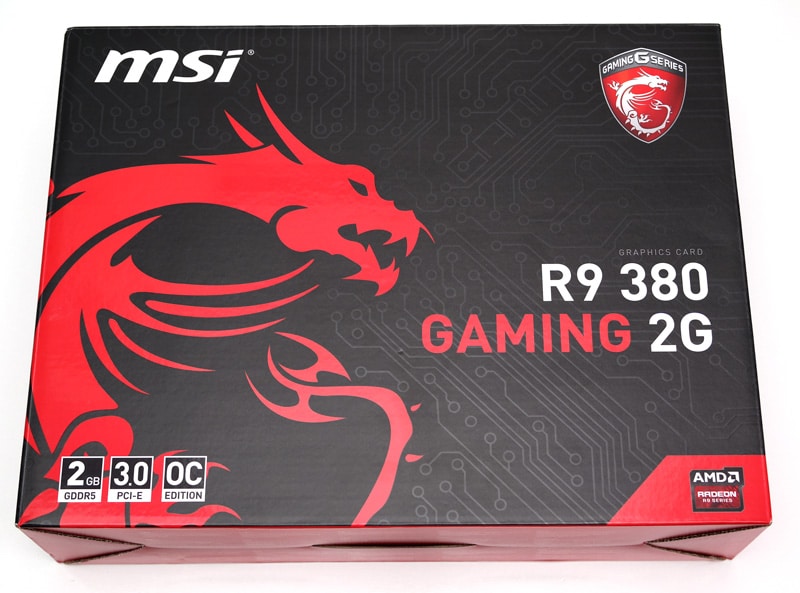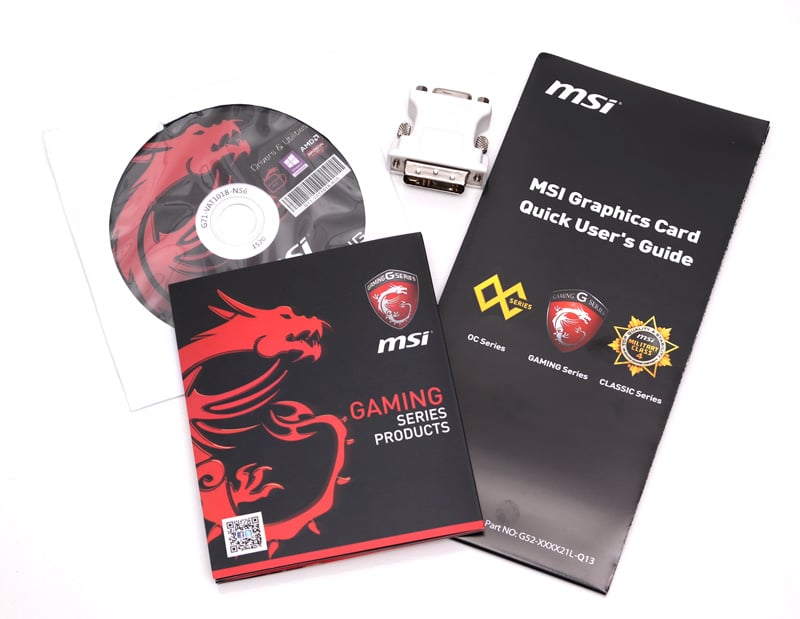 The cooling shroud is very large, but it doesn't over hang the PCB by too much on the end. Following the unique style of previous MSI Twin Frozr V cooling designs and implementing the new TORX Fans.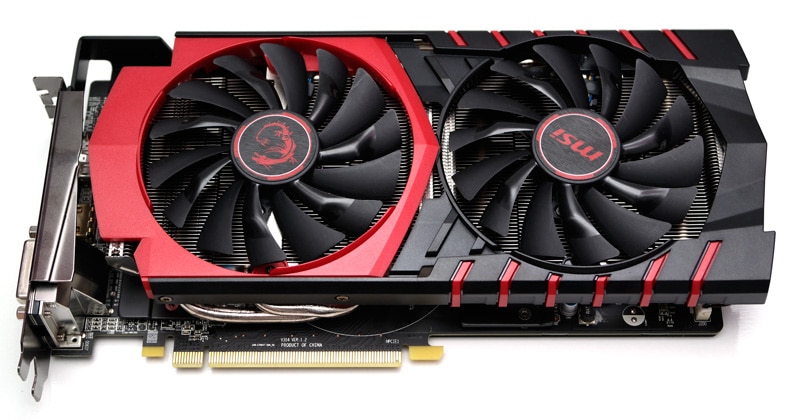 The Twin Frozr V cooling design and features arei well explained in the MSI video:
This backplate is so minimalistic; it's great. Matt undercoat with a glossy dragon logo and key holes to aid cooling of the rear components.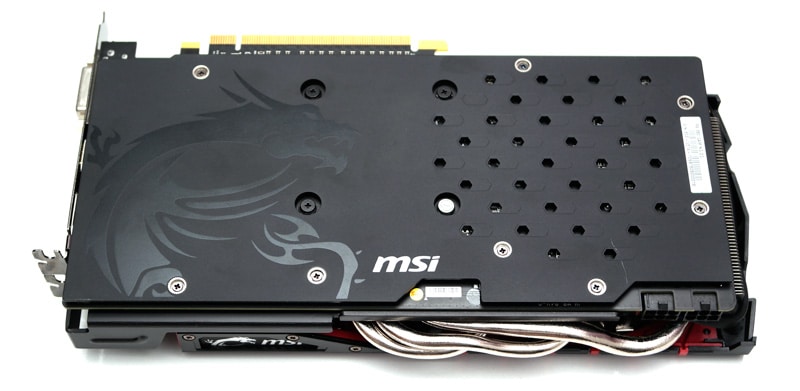 A close up on the power connections reveals two 6-pin PCIe connections. This helps provide stable power when the card is in OC mode.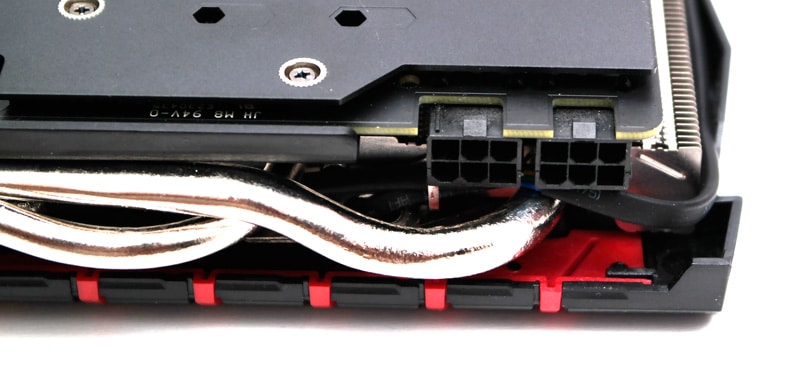 This new fan design is implemented on every other fan fin. The traditional fin helps bring in more air while the TORX design pushes less, but much faster air in to quickly remove the heat.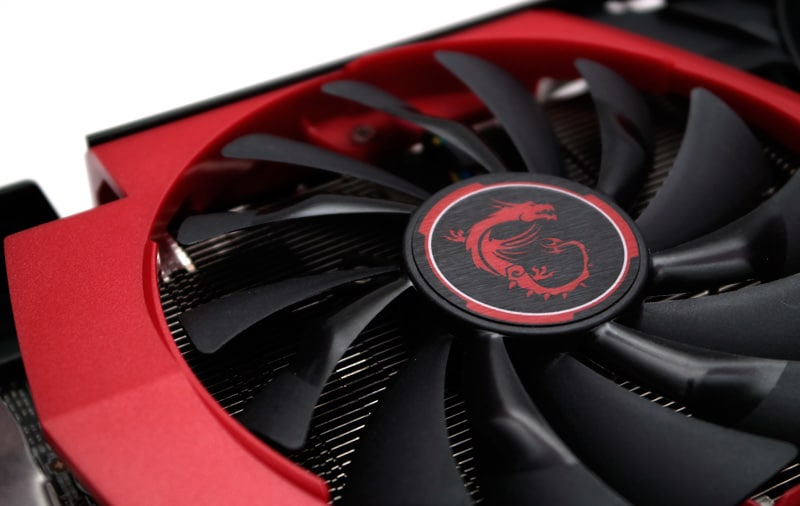 At the business end of the card, we see the usual connections of 2x DVI, 1x HDMI and 1x DisplayPort.