MSI Gaming X Trio RTX 3080 Graphics Card Review
---
---
---
Peter Donnell / 2 years ago
A Closer Look
There's one thing that you'll notice very quickly about this card, it's size. It's a big card, and I like that. A massive cooler often transforms to cooler and quieter performance. Plus, it looks awesome, with that trilogy of fans spanning the length of it.
There's a really funky fan surround too, with a heptagon design, albeit one with strangely unequal sides, but I like it.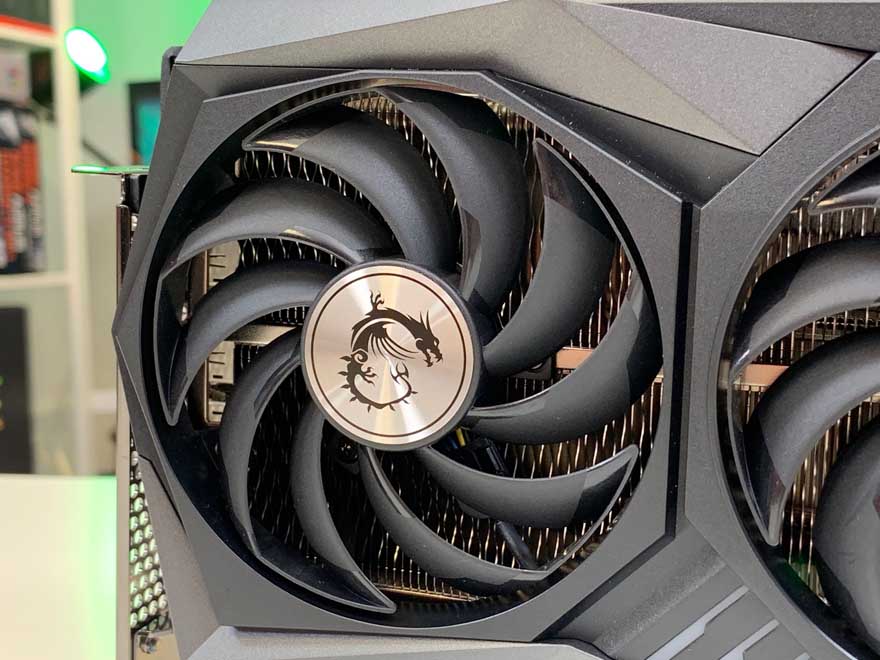 The fans are the MSI Torx 4.0, which are designed to work in pairs to pull huge amounts of air through the card. Of course, there's a zero RPM mode too, so the card will only spin the fans it needs when it needs them.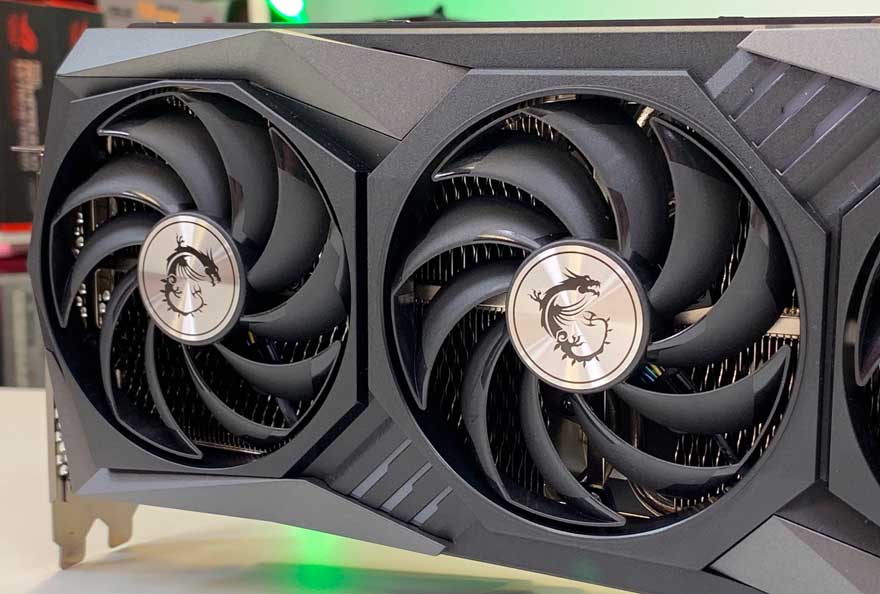 The heatsink is pretty massive too, and no doubt explains why the card is so heavy too. You can also see thick copper heatpipes running through the card.

Unlike the Founder Edition cards, or whatever they're calling them these days, there's no custom 12-pin cable. However, as you can see, it does require a whopping THREE 8-pin connectors.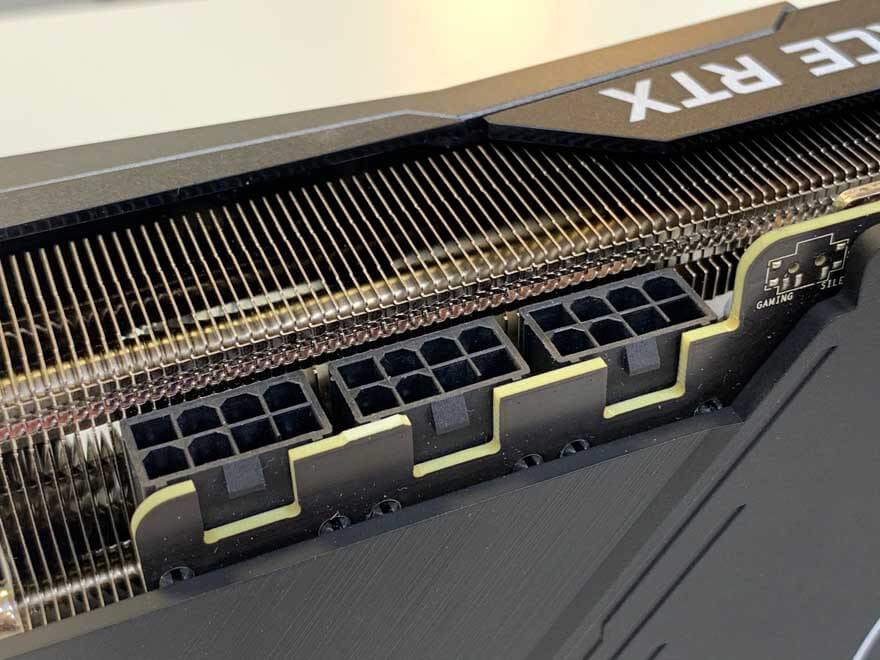 You'll want a pretty decent power supply to run this, remember, you can't use splitters. It'll be a good time to deploy some custom cables and cable combs though.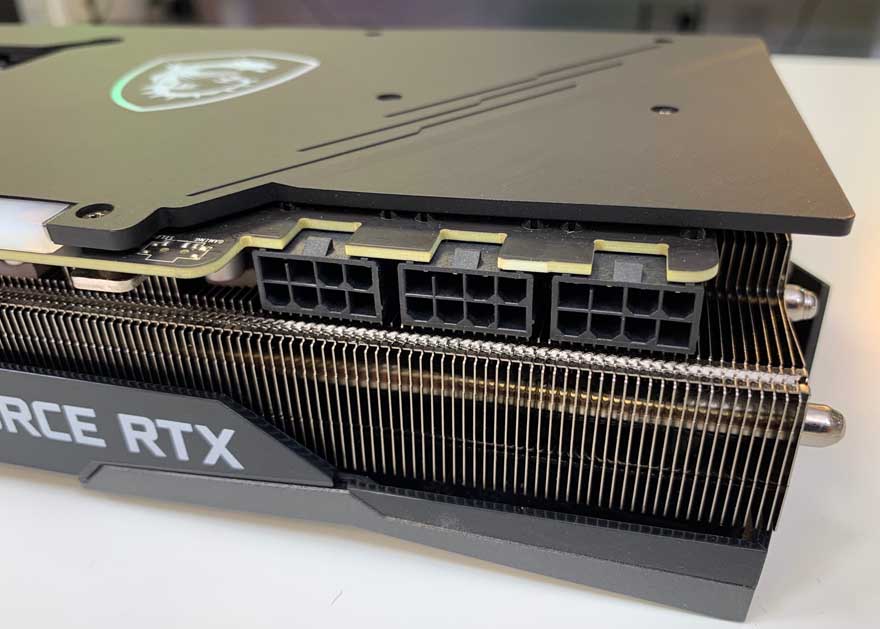 The back of the card is gorgeous too, with a matte black backplate.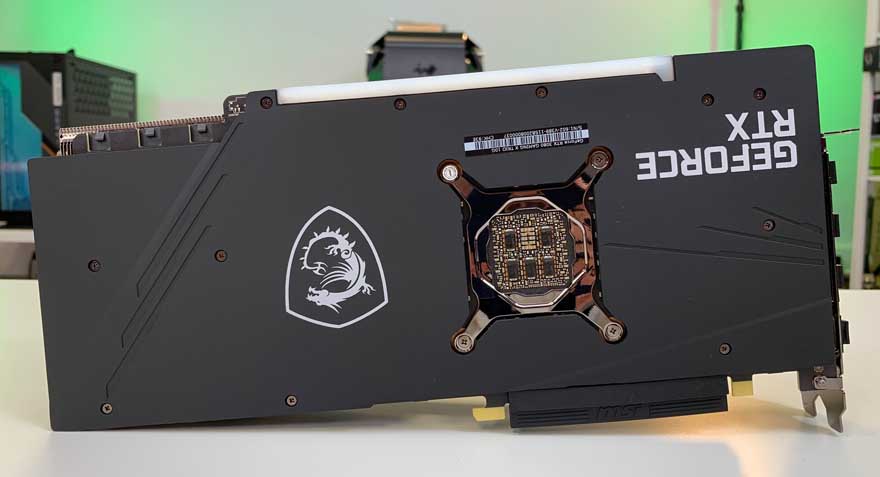 There's an exposed bracket here, which is obviously what mounts the heatsink to the main chipset. There's a cheeky warranty sticker here though, so you best check with MSI if you're fitting a water block.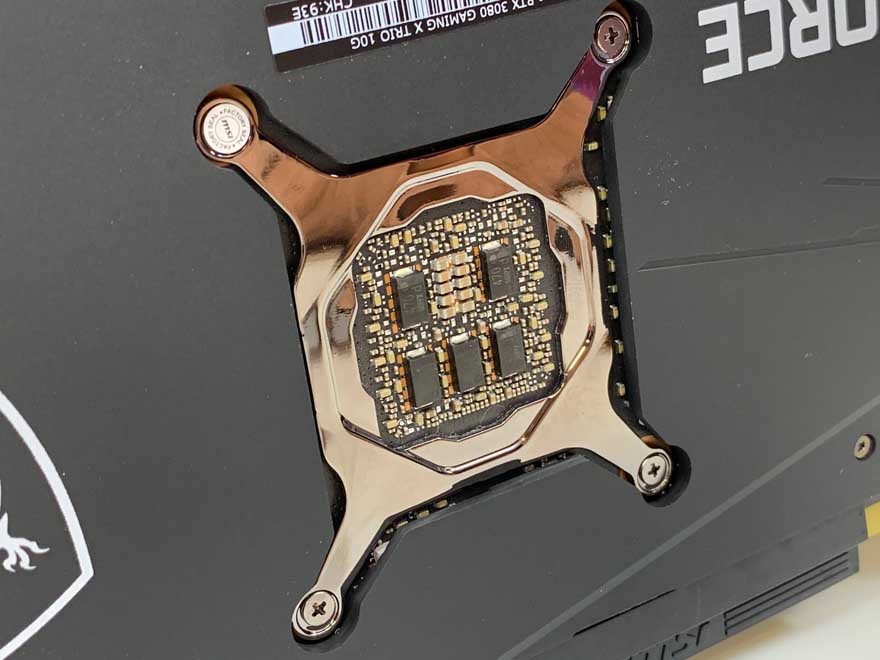 Need some more RGB? The text down the side of the card is RGB lit. However, there's a lovely frosted white lightbar down this side too.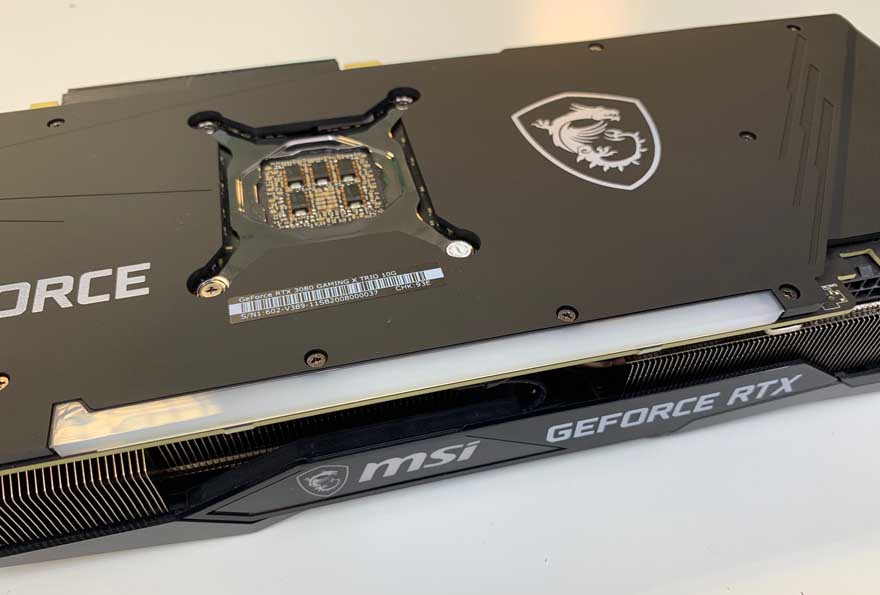 That USB C VR port is gone this generation, I guess it didn't get much love, but you do get three DP and a single HDMI port.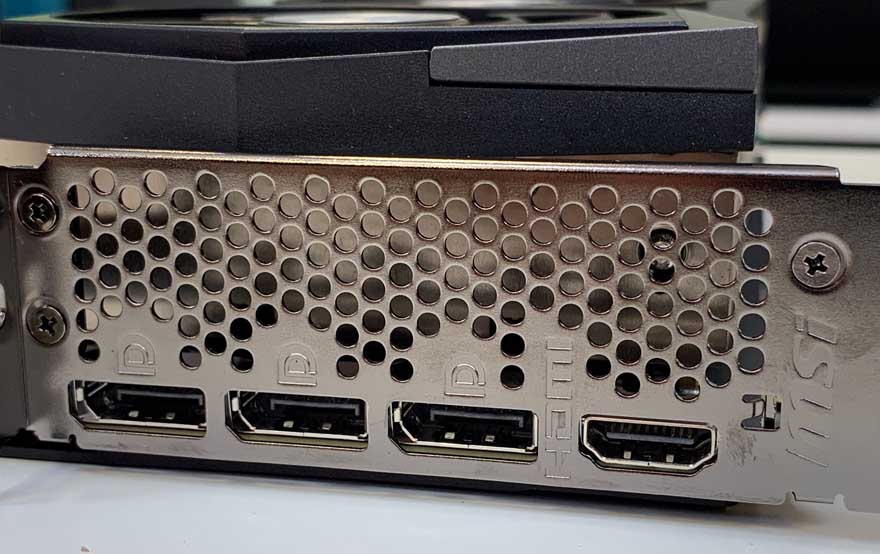 There's a small bracket in the bottom left here. The card can be fitted with the anti-droop bracket if required.