MSI GE72VR 6RF Apache Pro GTX 1060 Laptop Review
---
---
---
John Williamson / 5 years ago
Final Thoughts
---
Pricing 
The MSI GE72VR 6RF Apache Pro sporting a 256GB M.2 boot SSD isn't available just yet but it should be in stock during the next 2-3 weeks. Please note, this particular configuration will be exclusive to Currys/PC World in the UK and retail for £1499.99. If you can accept a 128GB primary SSD, then it's possible to save some money and buy the laptop from a wide range of respected retailers including Overclockers UK for the grand total of £1399.99.
Judging the value proposition of either version is tricky because there isn't a huge number of GTX 1060 laptops on the market. The only competing model which comes to mind is Gigabyte P57W v6 which has practically the same specification and a price tag of £1499.99. Evidently, this is the going rate for premium GTX 1060 laptops and I should be receiving the Gigabyte unit soon to offer a direct comparison. Given the current pricing of the competition, it's hard to argue with MSI's RRP, especially since the laptop is packed with innovative features.
Overview
The MSI GE72VR 6RF Apache Pro revolves around an understated design philosophy which manages to have enough exuberant elements to please users who enjoy a more ostentatious approach. In particular, the laptop's brushed aluminium finish looks very expensive and the surface's ability to resist fingerprints should allow the system to maintain a pristine appearance. Additionally, the graceful lines and red Apache branding enhances the unit's aesthetic charm without detracting from the elegant styling. Even though beauty depends on subjective preference, I highly doubt anyone would perceive the laptop's visual aspect in a critical manner.
MSI's decision to employ an "IPS-Level" screen initially caused a sense of bewilderment and I wasn't entirely convinced why existing IPS panels had to be dismissed. Perhaps, the reasoning behind this unusual move is down or cost or production issues of certain panels featuring a high-refresh rate. Thankfully, there's nothing to be concerned about because the 17.3-inch 1920×1080 display outputs a vibrant colour palette and benefits from astounding viewing angles. To my eyes, I couldn't tell the difference between a traditional IPS panel and MSI's custom creation. Not only that, the screen seemed less prone to backlight bleed and didn't suffer from any ghosting.
Another highlight is the Dynaudio speaker system which utilises four 2-watt speakers and a 3-watt subwoofer. The end result is spectacular and the integrated speakers uphold a rich, balanced sound all the way up to 100% volume. Impressively, the subwoofer adds a real kick and ensures the sound mix isn't too flat. Clearly, it's not going to contend with a pair of premium headphones, but the audio fidelity is good enough for non-audiophiles. As previously mentioned, I cannot commend the speakers enough and think they're a great asset.
The laptop's keyboard features an island-style chiclet design which has become the standard for the majority of portable products. This layout allows you to glide your fingers over each key with great accuracy and feels very comfortable even during marathon gaming sessions. The keys have a pleasant travel distance which makes the typing experience rather satisfying. Also, the Silver Lining print should prevent the lettering from fading over time and ensure the RGB backlighting can be used to its full potential. The RGB illumination is extremely bright and pierces through the keys without any light leakage. MSI's trackpad has a brushed aluminium coating which feels very pleasant and remains highly accurate. The textured surface acts as a tactile point and it makes slippages less prominent. Also, the buttons can withstand a heavy actuation force rather well.
Connectivity-wise, the laptop is pretty good and houses a number of useful ports including USB 3.0, USB 3.1 Type-C, HDMI and a Mini-DisplayPort. Saying that, the HDMI port is only able to output 4K at a measly 30HZ which limits the device's flexibility. As stated earlier, you're not able to enjoy 60 frames-per-second videos on an external 4K display which is a shame because this format is becoming more popular. Additionally, the lack of Thunderbolt 3 prevents the end-user from utilising a GPU enclosure in the future.
By default, the MSI GE72VR 6RF Apache Pro comes with a number of applications designed to enhance the user-experience. The company's Dragon Center is quite useful and allows you to adjust system parameters and customisable the keyboard's lighting. It's even possible to ask for technical help without having to search through forums in the hope that someone encountered a similar problem. While the software is basic, it's great for beginners. Unfortunately, the laptop is also bundled with some irritating third-party software such as WinZip and Norton Anti-Virus. WinZip often displays a message about registration and Norton continuously bombards the screen with notifications. This is very annoying and I'd recommend MSI to remove these applications.
In terms of performance, the laptop is for the most part, superb and excels throughout a number of intensive benchmarks. Firstly, the GTX 1060 is nothing short of a revolution and provides a wonderful boost compared to the Gigabyte Aero 14's GTX 970M. According to my testing, the graphics card is able to contend with extreme presets and maintains a fluid frame-rate at the native 1920×1080 resolution. The laptop consistently hovers around the 60 frames-per-second mark and doesn't suffer from hitching or substantial frame dips. This is remarkable when you consider the visual fidelity has been set to such a high standard. Also, the system's graphics card remains with an acceptable distance of a desktop Gigabyte G1 Gaming GTX 1060 which features an overclocked specification. In theory, you can enjoy demanding titles on an external 2560×1440 monitor, but there are moments when the frame-rate plummets under 30. Thankfully, it's easy to downscale the settings and uphold a smooth 1440p gaming experience. As you can see, this is mindblowing and a major step forward for gaming laptops.
Sadly, there are some areas where the product falls short. For instance, the WiFi networking speeds lingered behind the competition and didn't improve despite conducting an investigation into the router settings. Also, the battery life was average and has some room for improvement. That's not to say it's poor because other gaming laptops offer a similar lifespan per charge. On a more positive note, the boot SSD offers superb read speeds although the write rate wasn't great. This is normal though and a result of the drive being cheaper than premium alternatives. Also, the secondary storage device outputted astonishing figures considering the 2.5-inch format.
MSI's cooling solution opts for 6 copper heat-pipes and two relatively powerful fans. This is a beautifully engineered setup but it's not enough to prevent the CPU from throttling back to 3.1GHz during stress tests. As previously mentioned, the CPU at the full 3.5GHz turbo frequency reaches 95C. Once scaled back to 3.1GHz, the temperatures are steady and remain within an 88-93C window. Upon first inspection. you might consider this a worrying result, but it's not uncommon because laptops sporting the I7-6700HQ usually struggle to maintain the maximum speed. One good example is the Aero 14 which exhibits the same throttling and runs at a lower frequency of 2.5GHz. This puts the cooling into perspective and makes you realise that it's a solid showing. Please note, the stress tests are designed to check for stability and the gaming thermals will be lower.
Finally, it's time to look at the noise output. During idle scenarios, the laptop is remarkably quiet and maintains silent running. Even if you're accustomed to Noctua fans and passive cooling hardware, it's still going to sound very quiet. Under load, the noise output increases by a large margin and is far from being classified as quiet. However, it's decent for a gaming laptop and a huge improvement over the Aero 14. Although this is to be expected given the Aero 14's slimline frame. While the laptop isn't silent, it's good for a portable device and you should be able to tune out to the noise levels quite easily.
Pros
Comfortable keyboard
Excellent gaming performance
Fantastic mechanical HDD performance
Gorgeous brushed aluminium design
Great LAN speeds
Impeccable build quality
Magnificent speakers
Packaging is flawless
Quiet in idle conditions
Relatively potent cooling hardware
Stunning RGB illumination
Wonderful display with a rich colour gamut
Cons
Disappointing WiFi results
Norton Anti-Virus is extremely irritating due to constant pop-ups
Neutral
Battery life is acceptable but it could be better
Might be a little too loud for some users, but the noise output is decent for a gaming laptop
"The MSI GE72VR 6RF Apache Pro offers a phenomenal gaming experience in a fairly portable shell. Furthermore, the laptop has a sleek, sophisticated design and looks breathtaking from every conceivable angle. While there are some flaws, the overriding experience is very positive."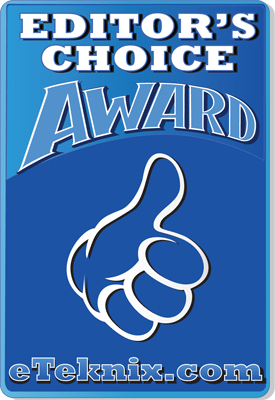 MSI GE72VR 6RF Apache Pro GTX 1060 Gaming Laptop Review
Thank you MSI for providing us with this sample.