MSI GeForce RTX 3080 Ti SUPRIM X Review
---
---
---
Ben Enos / 2 weeks ago
A Closer Look
The SUPRIM X is the top range from MSI and it is easy to see why! I mean, just look at it in all its glory! It comes with three monstrous fans that are going to keep this thing as cool as it needs to be to serve you as best possible in all your gaming sessions.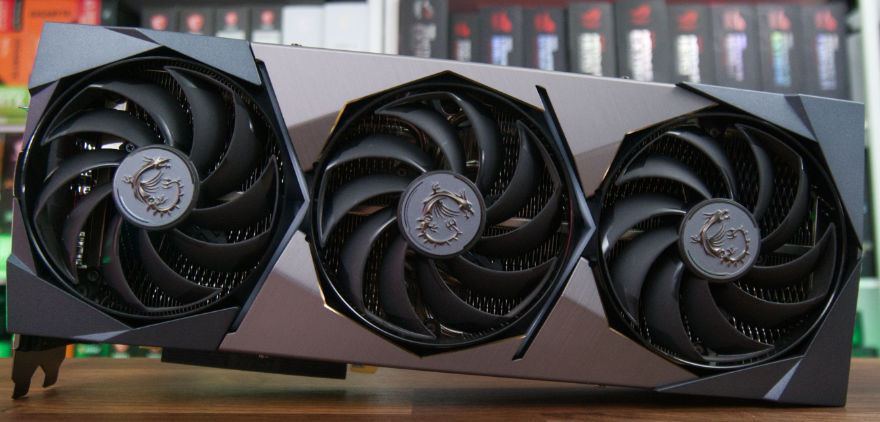 The dragon emblems on the fans are actually raised up a bit. This is an interesting choice as there was once a time when people would say this would throw off the balance and the fans wouldn't rotate properly! Clearly, MSI knows something the rest of us have yet to discover as they went with it anyway!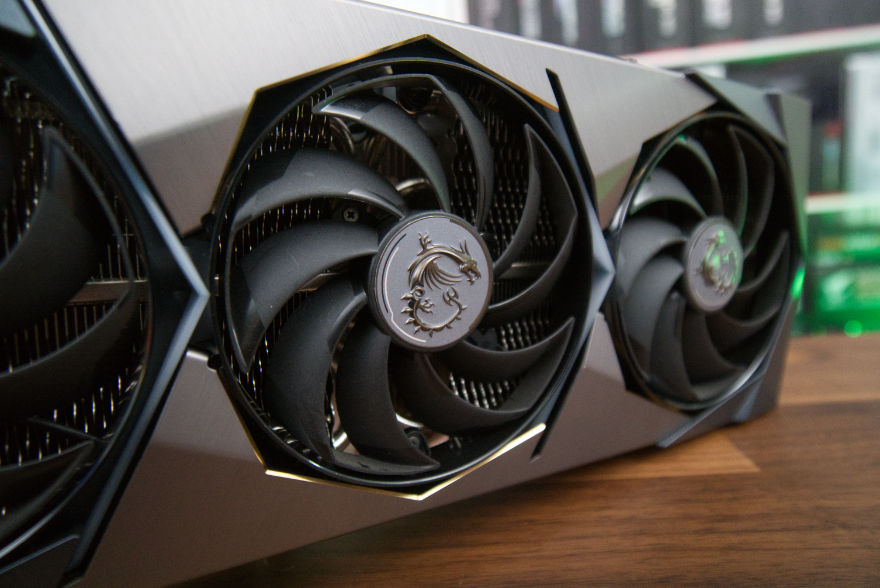 With serious power comes serious responsibility for that power! MSI has gone with three 8-PIN power connectors for their 3080 Ti SPURIM X Graphics Cards. We already knew this would be a beast but this really just confirms it. Not only are these connectors going to allow for this card to efficiently get all the power it needs to run your favourite game, but they are also going to allow you to overclock this card as far as the cooling will allow!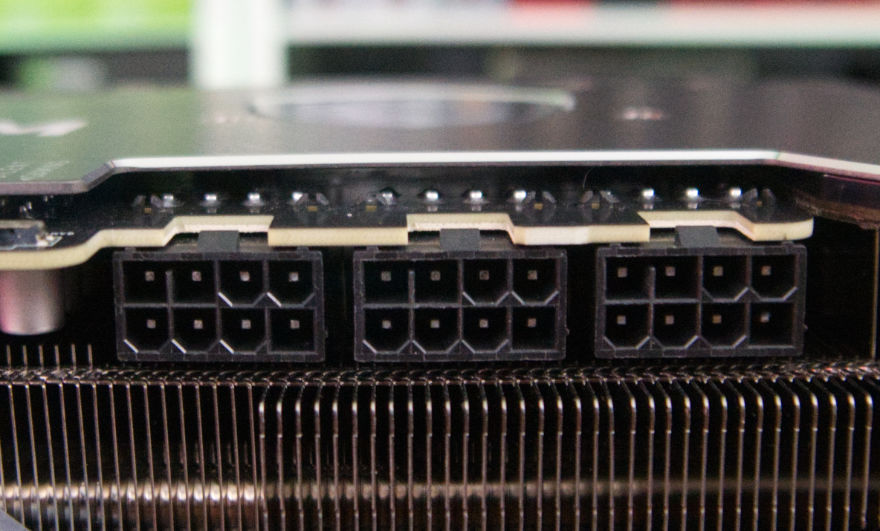 As we would imagine, there is plenty of metal heatsink on this card to try and help keep it as cool as possible. Alongside its cooling prowess, this heatsink is also going to add quite a bit of weight to the card so good thing MSI has included the support in the box to go along with it.

On the side of the GPU, we can see this is the SUPRIM GeForce RTX card. There is also going to be a small bit of RGB here when the card is plugged in which can be fully customized to your own preferences.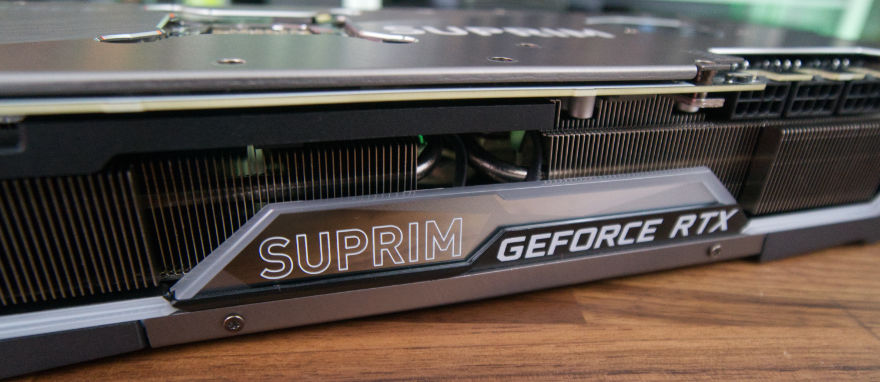 The 3080Ti SUPRIM X comes with a full metal backplate that even features an RGB dragon emblem. Not only does this help to dissipate some of the heat from the card, but it also makes it look much better than just having a bare PCB in your build. I'm sure some of you can remember those days before backplates were a thing? There is definitely no denying that even if this didn't serve a real benefit, it still looks much better!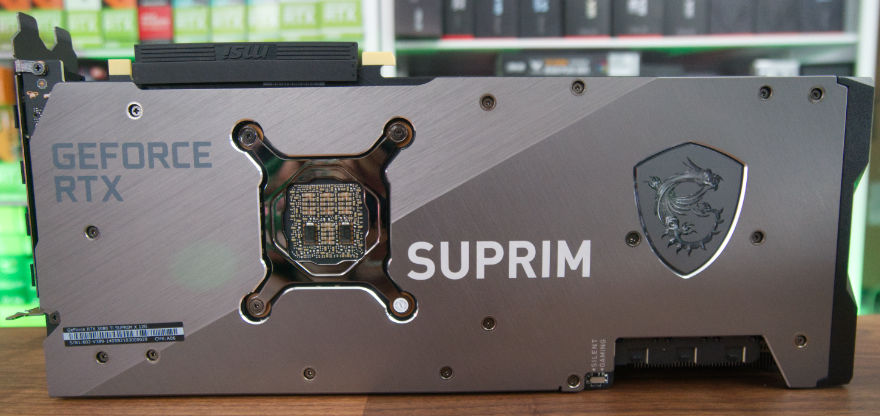 This Dragon logo on the backplate looks nice on its own but when you plug the card in, it's going to light up with RGB and make it look even better.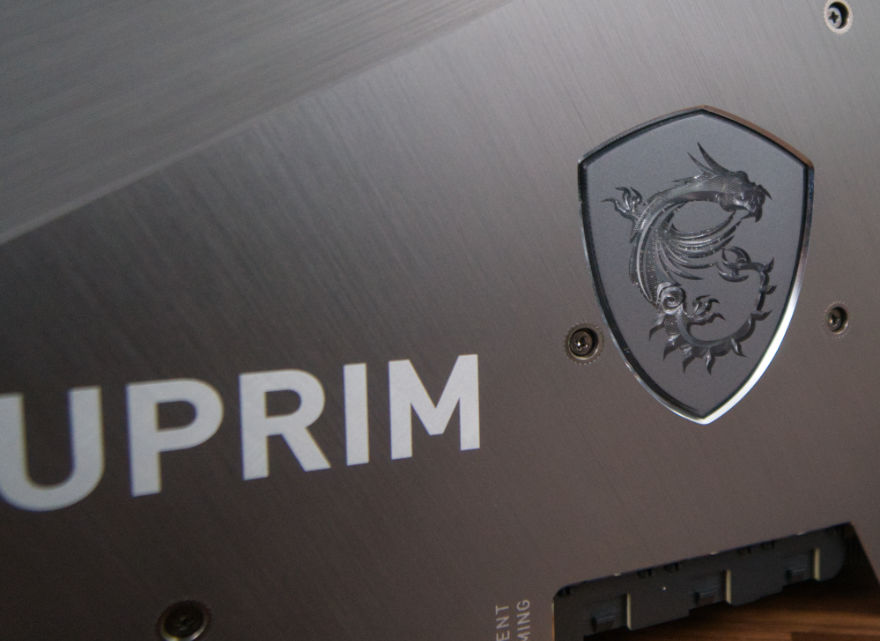 For inputs, we have three DisplayPort 1.4a inputs and a single HDMI 2.1 input. As always, these will allow us to connect multiple monitors up to a single GPU and as we all know, multi-monitor setups are the way forward! Not only are they great for having your chat up with streaming but they can also drastically help increase normal work performance.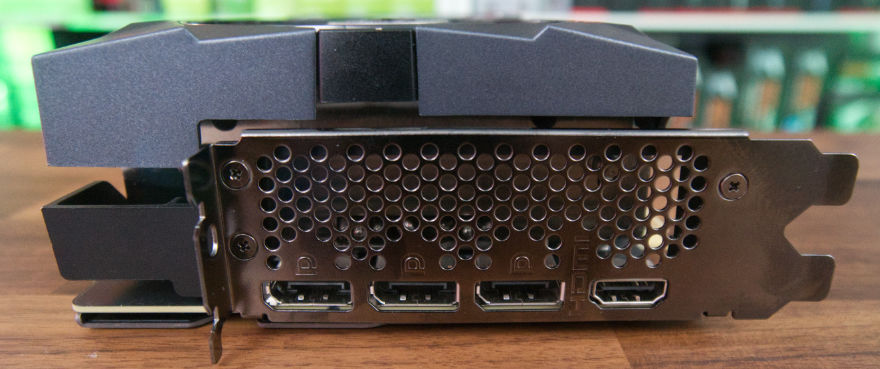 Not a whole lot going on around the back. As we can see the shroud doesn't completely cover it allowing for a decent amount of airflow to get in from all directions.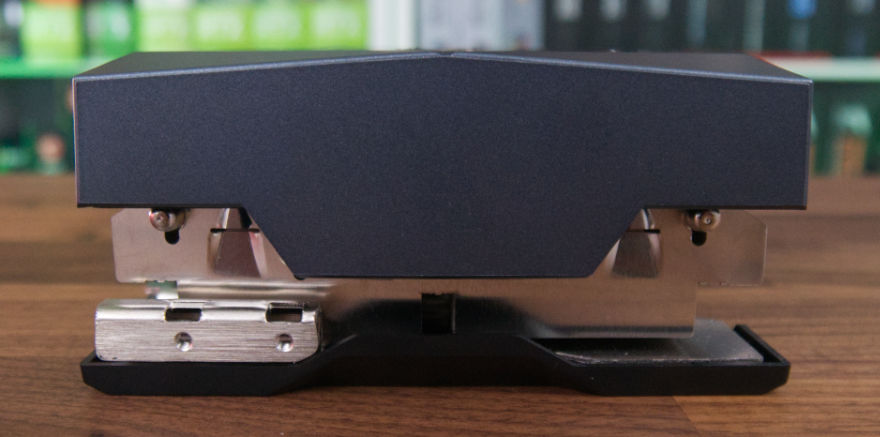 RGB
MSI has done a great job of implementing the RGB on their RTX 3080 Ti SUPRIM X. Similar to the other SUPRIM X cards we have seen of late, it has RGB in three different zones. There are a couple of RGB zones near the fans, one of the side of the card and finally, the backplate features an RGB dragon logo! All of which can be controlled through MSI's own software!