MSI GTX 780 Lightning 3GB Graphics Card Review
---
---
---
Ryan Martin / 7 years ago
A Closer Look
---
The graphics card itself is quite a substantial piece of engineering featuring two black 90mm fans and a yellow 80mm fan on top of a super-dense aluminium heatsink with seven 8mm heat pipes.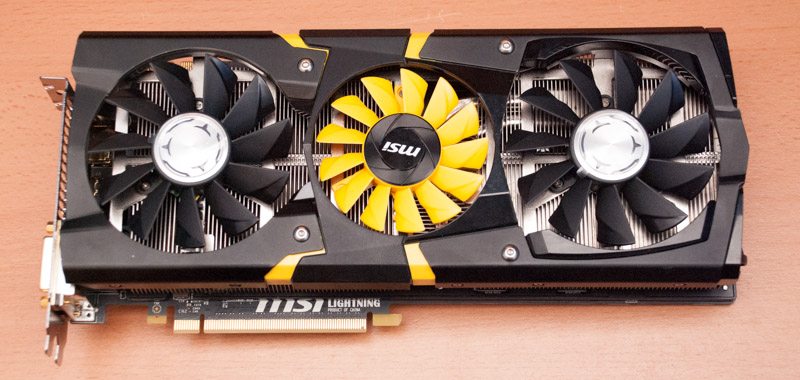 The back has a nearly full-cover backplate to help keep the PCB temperature down. Interestingly the two columns of small metal contacts about 2 inches in from the left are LED strips that change depending on the GPU load amount. The colour of the LEDs is strangely blue not yellow.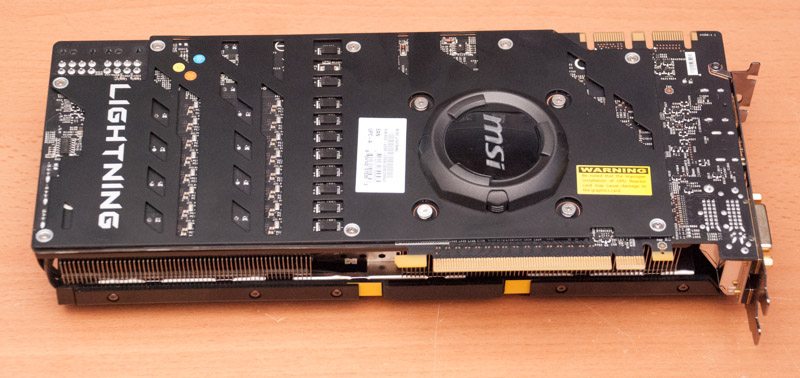 You can also see MSI's GPU reactor case that houses additional power components to keep the GPU core stable under overclocked load.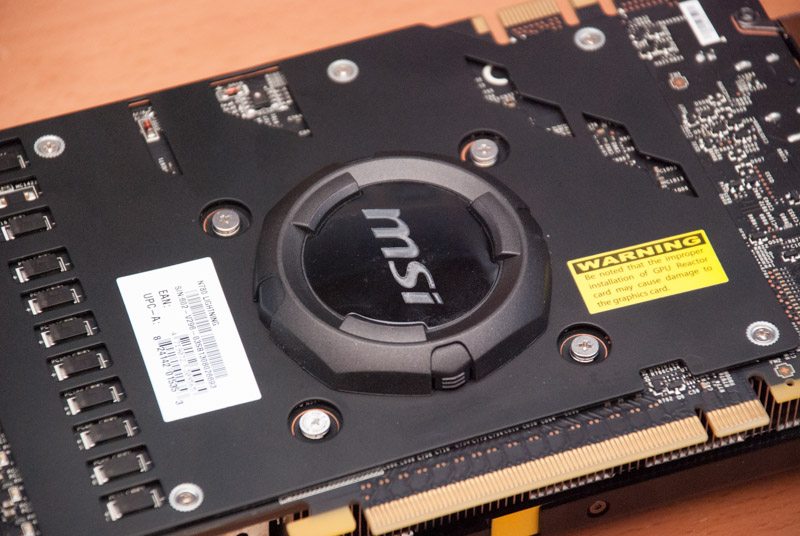 The card is verging onto a full triple slot in width. The reality is it takes up two slots but if you combine the overhang from the shroud and the GPU reactor it obstructs 4 PCI lanes.

Along the top there are two SLI connectors for official 3-Way SLI. With some ghetto-driver mods you can enable 4-Way SLI.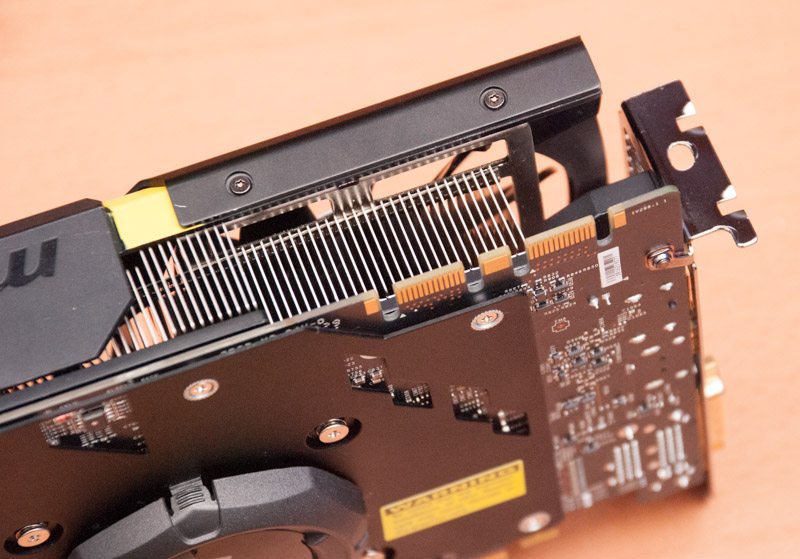 Power is drawn in from two 8 pins that sit in a recessed part of the heatsink to enable you to easily remove the power connectors.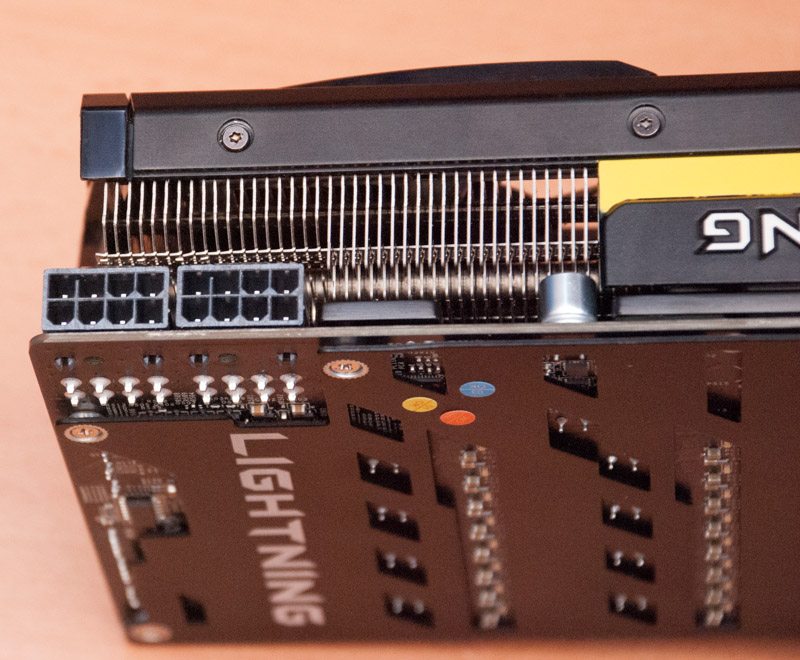 The bottom is open for ventilation and there is clearly some additional heatsink plates underneath the main heatsink that cool the VRM and memory chips.

At the end you can see the three fan PWM connections and the three V-Check point connections.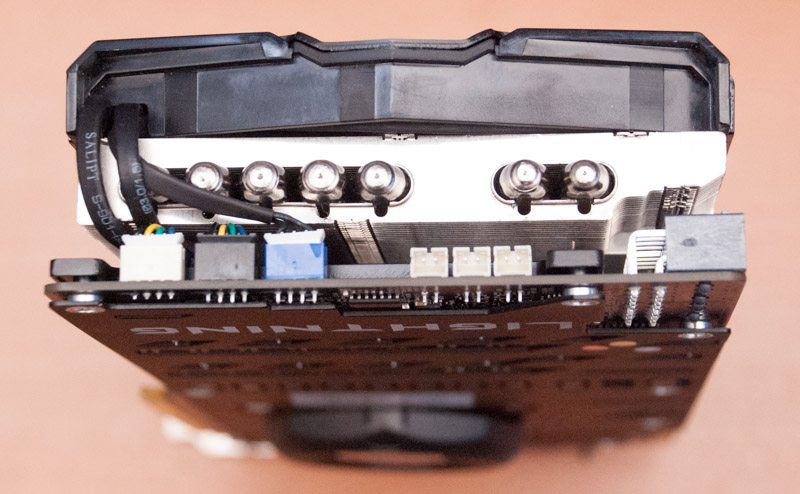 The rear I/O offers dual DVI, HDMI and DisplayPort for 3+1 displays, with up to three in Nvidia Surround with a fourth accessory display.

The Lightning writing lights up when the card is on and as far as I can tell changes colour with the temperature of the GPU. You can also see the BIOS switch for switching between the normal and the OC BIOS.