MSI India Labels Radeon GPUs 'Sub-Par'
---
---
---
Mike Sanders / 5 years ago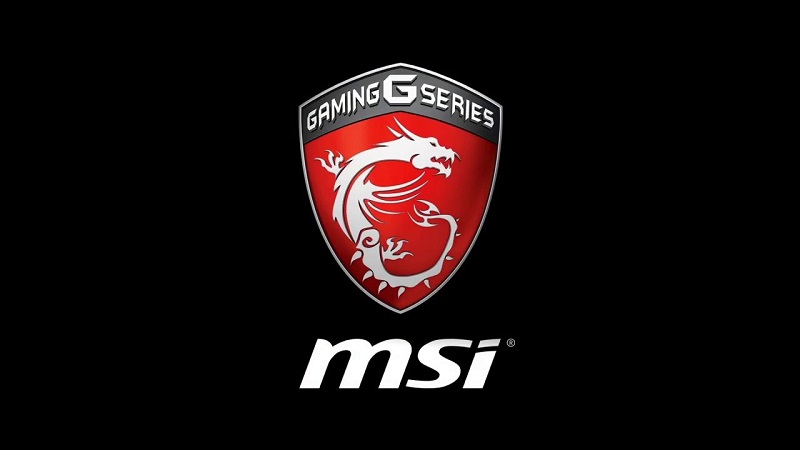 MSI India Facebook Page
MSI has a long-standing reputation for developing and delivering quality products. It seems, however, that their Facebook team in India may not be too happy with AMD as they have taken a pretty major swipe at Radeon GPU's.
In answer to a Facebook post, an employee for the Indian branch of their social media service has said, pretty much, that AMD GPU's are 'sub-par'.
He might be right, but…
Ok, so let's address this head on. To say that Nvidia GPU's are better than AMD (as a whole and based on performance) is a fact. How categorical you can make that decision, however, depends on your usage. To put this into context though, you only have to compare the Vega 64 benchmarking to the Nvidia 1080 (not even the Ti) to see that it's more or less just on a par. The fact, however, remains that the top cards are pretty much all Nvidia for now at least.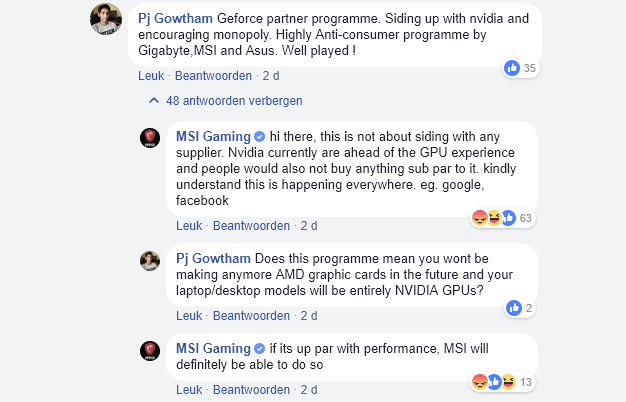 Without meaning to rake over old ground here, the distinction between AMD and Nvidia, at least in the GPU world is still clear. Nvidia for performance, AMD for a budget (although with mining demand, that may no longer be the case). We had, of course, hoped that the Vega 64 might have been able to compete on the highest level, but that simply never happened. Bringing this into a more contextualized argument though, in the latest series of cards, the Nvidia 1060 and AMD 580RX was supposed to be the big head to head. Despite that, the Nvidia 1060 pretty much beat the 580 in every level, gaming wise at least.
Someones getting sacked in the morning
Despite that, for a company that has a history of producing Radeon products, for them to outright admit that they are 'sub-par' is a remarkable statement. It'd be like Android saying Samsung phones are awful. What is perhaps the most remarkable thing though is that despite this being posted for some time, MSI has still not chosen to remove it. You can check it out in its original form here.
It is, therefore, a bold statement from MSI, but one which makes very little business sense. Admittedly, if MSI has no interest in further AMD products that's one thing, but the fact that they have a recent catalog of such GPU's makes this absolutely boggling.
What are your thoughts on the matter?