MSI Launch New Laptops at "MSIology" Virtual Event
---
---
---
Mike Sanders / 2 years ago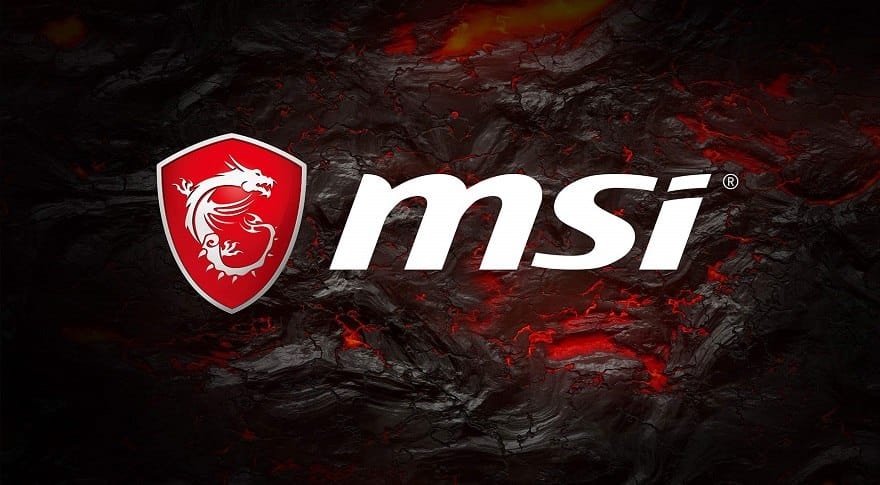 MSI, a pioneer in gaming hardware and innovative business solutions, debuts its new series of laptops at the MSIology virtual event. As the gaming giant approaches its 35th anniversary, MSI unveils the epitome of a powerful gaming laptop, the exclusive GE76 Raider Dragon Edition Tiamat, alongside a series of new laptops equipped with cutting-edge hardware with NVIDIA GeForce RTX 3080 graphics, providing significant performance enhancement.
First, to equip GeForce RTX 30 Series, the AI revolution has arrived at MSI gaming laptops. – MSI configured the fastest graphics for early 2021 laptops with its GE, GS, GP, and GF Series. Complemented by the MSI laptop, the GPU performance provides gameplay with a cinematic experience. The GeForce RTX™ 3080 graphics deliver the ultra-performance that enthusiast gamers crave, powered by Ampere, NVIDIA's 2nd gen RTX architecture. It is built with an enhanced RT Core and new streaming multiprocessors for the most realistic ray-traced graphics and Tensor Cores for cutting-edge AI rendering technology.
MSI also collaborated with Intel and NVIDIA by adapting "Resizable Bar technology," a technique that enables the CPU to have full access to GPU memory and enhances the frame-per-second (FPS) to advance gaming to the next level.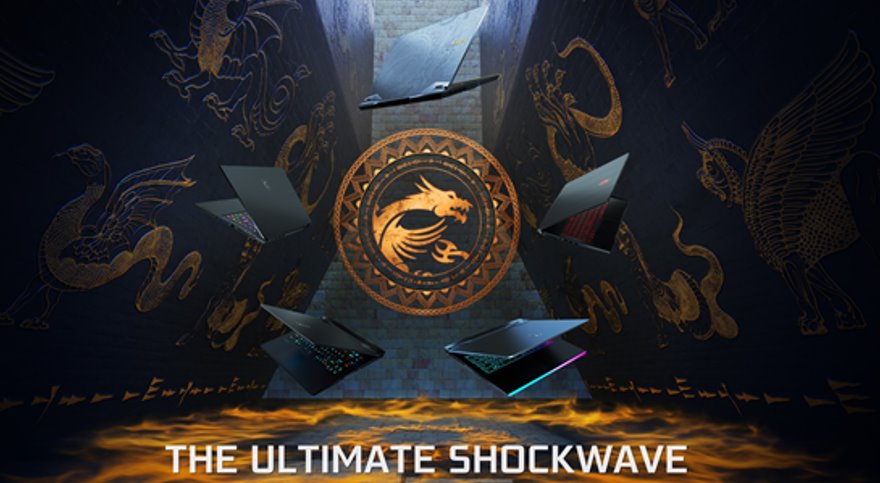 MSI Launch New Laptops
The growing importance of optimized Internet connectivity, MSI's new lineup pioneers the market with Wi-Fi 6E, capable of operating in the 6 GHz band. This offers faster data output for video streaming, virtual reality and other wireless experiences. During the event, MSI also unveiled the latest function of its MSI Creator Center, collaborating with Microsoft Azure Cloud to calculate user scenarios and optimize the system using AI for handling complex engineering tasks.
Tiamat, the mother of all gods, powers the GE76 Raider Dragon Edition for ultimate performance
The MSIology virtual event opened with Tiamat, the mother of all gods, bringing the audience back to the provenance of human civilization, Mesopotamia.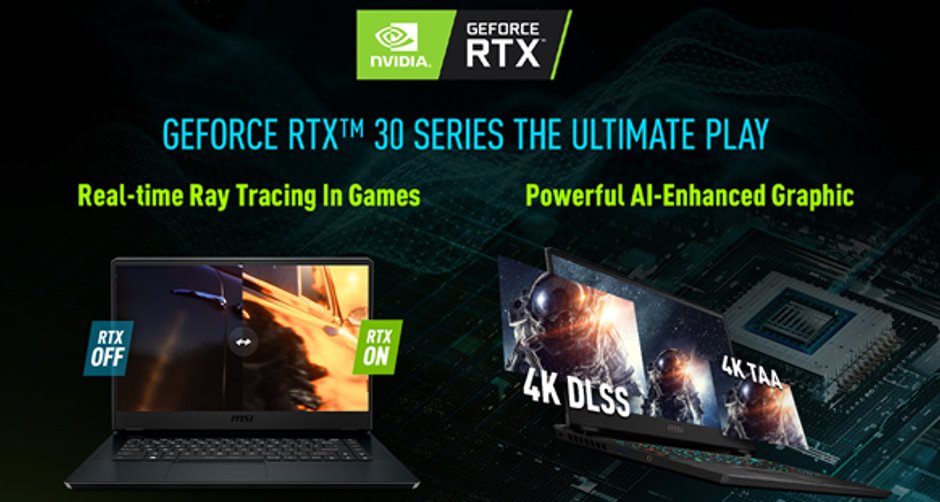 What's Been Launched?
MSI GE Raider Series: A true powerhouse for enthusiastic gamers
The untold story and divine beasts are now engraved on the chassis of the GE76 Raider Dragon Edition Tiamat, which symbolizes infinite power. Like the legendary models of the GE76 and GE66 Raider, the GE Series not only has a flashy design with Mystic Light, but also has the best performance you can obtain from a gaming laptop. It is equipped with the latest NVIDIA® GeForce RTX™ 3080 graphics and Intel® Core™ i9 Processors, and introduces the latest Wi-Fi 6E, which is the first in the industry, helping laptops take advantage of the additional spectrum. To avoid overheating, the GE Series is outfitted with MSI Cooler Boost 5 technology, consisting of six heat pipes and two fans to quickly cool the laptop down.
With the GE Raider Series, users can masterfully handle all triple-A games. "These MSI gaming laptops have incredible performance built in so that I'm enjoying the most demanding games whenever or wherever I may be." quoted by gamer NukemDukem.
The GE Raider Series starting at $1,499 is now available for pre-order at all online retail platforms such as Newegg. 
GS66 Stealth, worker by day, gamer by night
With its unique, low profile design, the GS66 Stealth is the perfect camouflage for business professionals who want to conceal their inner gamer. Its "Sharper in Core Black" premium design has won awards such as the IF Design and Red Dot in 2020. Outfitted with the latest GeForce RTX™ 30 Series, the graphic's DLSS AI rendering technology enables gamers to play at a stunning 4K, enhances ray tracing and boosts over 60 FPS for the most realistic gaming experience. GS66 brings enhanced computing ability, powered by Intel's latest processor with up to 8 cores for better performance.
Additionally, GS66 Stealth comes with the Cooler Boost Trinity+ system with the world's thinnest 0.1mm sharp-edged blades, smooth 300Hz IPS-level display and the world champion title for "the highest-capacity battery in a laptop." The GS66 also supports True Color 3.0 with the best surround viewing mode with a 1+2 Matrix Display.
The GS66 Stealth starting at $1,799 is now available for pre-order at all online retail platforms such as Newegg.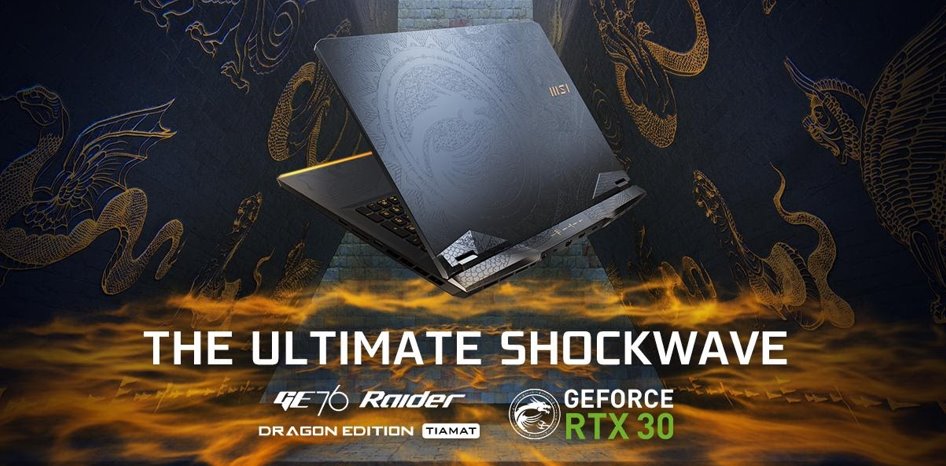 GP66 & GP76 Leopard. For gamers and engineers.
MSI presents the all-new GP66 & GP76 Leopard, built for the demanding jobs of engineers and professionals. The new chassis has finesse and an understated design, however, the GP Leopard Series is stronger than ever. The GP66 & GP76 Leopard come equipped with RTX 3080 graphics and the latest Intel® Core™ i7 Processors to showcase enhanced computing and rendering power. The newly arranged comprehensive I/O ports support all given data transmissions and display outputs. It also supports up to 8k display for the finest visual details, making it more than capable of complex engineering and design projects.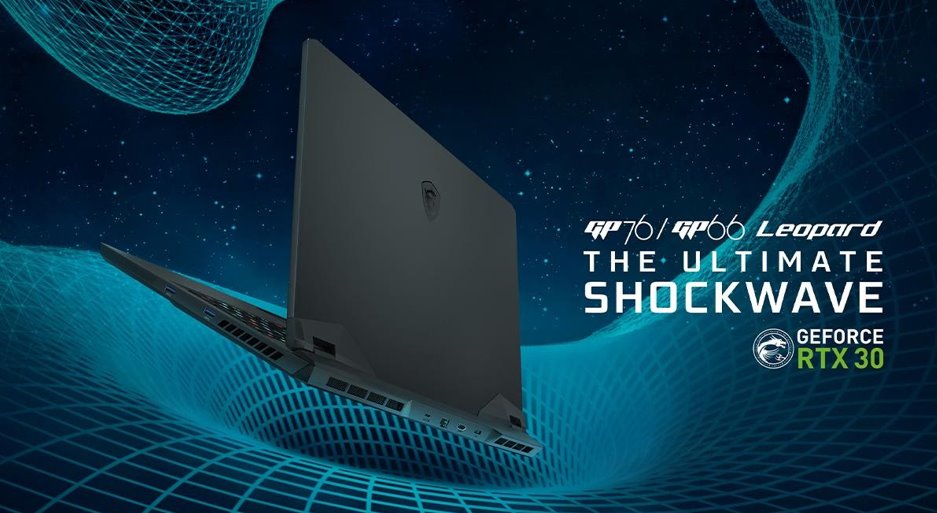 The world thinnest 15-inch gaming laptop – Stealth 15M
MSI launches the thinnest 15-inch gaming laptop in the world: Stealth 15M — an ultraportable, stealthy laptop inspired by urban style. Weighing only 3.75lbs and measuring 0.63in thin, the sleek machine manages to show off powerful computational ability. It is the world's first gaming laptop powered by 11th Gen Intel H-Series processors up to 5 GHz with GeForce RTX™ 30 Series graphics. Stealth 15M allows gamers and young professionals to speed through games and daily tasks with efficiency.
The Stealth 15M starting at $1,399 is now available for pre-order at all online retail platforms such as Newegg. 
Performance made portable with GF75 & 65 Thin Series
For gamers and those looking for mainstream options, the thin and light GF75 & 65 Thin Series is a great option and showcases what an accessible, sleek gaming laptop provides. The GF Thin Series offers powerful hardware, up to Intel Core i7 Processors and GeForce RTX™ 30 Series graphics, while the 144Hz IPS-level and thin-bezel display provides unprecedented speed and visual clarity.
The GF Thin Series starting at $999 is now available for pre-order at all online retail platforms such as Newegg.
Creator 15 – An all-around laptop with a brilliant True Pixel panel
MSI Creator 15 is an excellent all-around laptop, built for the most demanding creations. The Creator 15 is guaranteed to provide a true-to-life visual experience. Featuring an individually calibrated 4K True Pixel panel verified by Calman and a 100% AdobeRGB color gamut accelerated by RTX 30 graphics, the Creator 15 considerably speeds up video and 3D animation rendering times. Additionally, the new touchscreen display provides easier navigation and an increase in productivity. The 99.9Whr battery capacity and lightweight design provides mobility for remote studios.
The Ultimate Shockwave of MSI laptops
2020 has changed the way people live and work, but that didn't stop MSI from creating the best and the most advanced products for the community. MSI, as powerful as Tiamat, with gaming DNA and professional efficiency running through its veins, continues to create shockwaves when launching new products – propelling gaming and business experiences forward.
Where Can I Learn More?
With a significant number of new and impressive laptop designs announced, there is clearly a lot to digest here. – If you do, therefore, want to learn more, you can visit us.msi.com or follow them on Facebook, Instagram, YouTube and Twitter. 
What do you think? – Let us know in the comments!