MSI launches another X58 motherboard!
---
---
---
Andy Ruffell / 12 years ago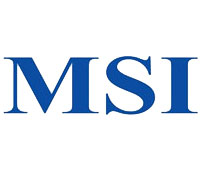 MSI has launched yet another Intel X58 based motherboard, the X58 Pro-E. From what we can see from the pictures, it seems that the Pro-E only comes with one major difference, being a different audio chip. Other minor tweaks are the colour scheme and a different heatsink system. The rest of the specs look to be the same.
The colour scheme sports an appealing black and blue based on a cheap looking brown PCB. The different audio chip is made from Realtek with the newer ALC889 chip (compared to the older ALC888). Both chips have 8 channels but for some reason, the new chip means a new motherboard had to be made.
Specs of the motherboard are still the same with three PCI-Express slots, a single gigabit LAN port, seven SATA ports and one eSATA port. Firewire, a dozen USB ports, on board power, reset and clear CMOS buttons and six memory slots with support for up to 24GB of DDR3-1333/1066 triple channel memory are also still included.
The new heatsink design gives a more 'Mucho' look including the northbridge and southbridge heatsinks which have a different design.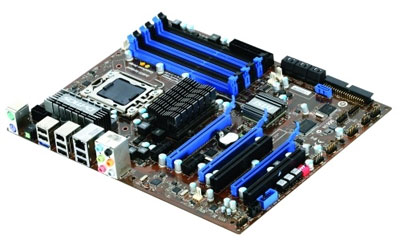 The Pro-E motherboard shouldn't cost more than the Pro version, meaning it should retail around £160 – Ouch!