MSI MPG B550I Gaming Edge WIFI Motherboard Review
---
---
---
Ben Enos / 2 years ago
A Closer Look
I always forget how small ITX boards are until I am actually using one. Just look at the RAM slots and see how they almost reach from the top to the bottom of the motherboard if you want an idea of just how small this is. As with all ITX based boards, MSI has crammed as many features, headers and ports onto their MPG B550I GAMING EDGE WIFI as possible. We are starting to see more and more of these extended heatsinks that cover the rear IO. These are designed to help cool the VRM's and chokes underneath so we can make sure we are not running into any issues with things like thermal throttling.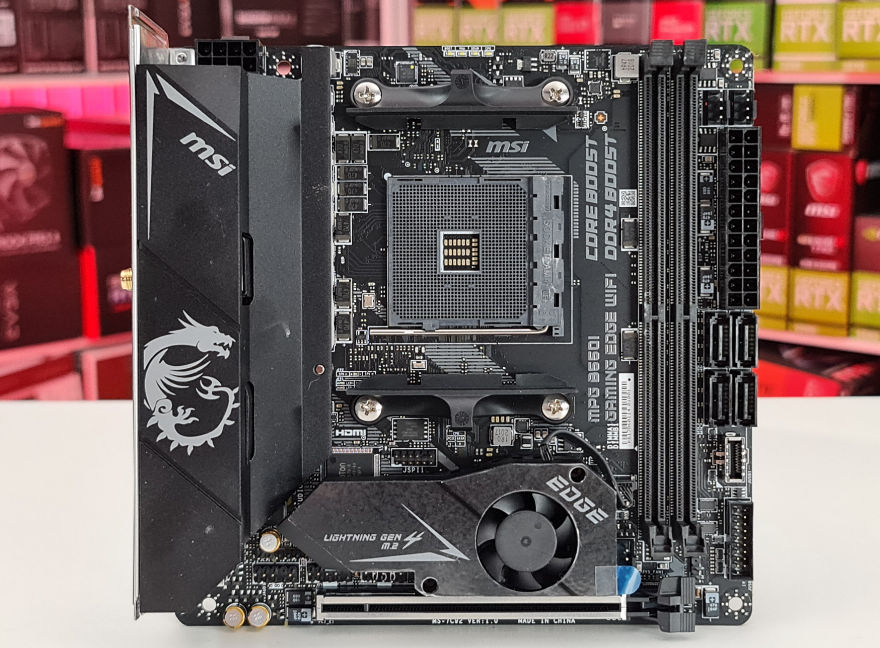 MSI have gone with an 8-pin EPS connector on their MPG B550I GAMING EDGE WIFI. This will also help with their core boost technology and will make sure we are getting the maximum performance from our CPU at all times. Stable and efficient power delivery to the CPU is essential and MSI has done a great job in making sure there are no concerns in this area.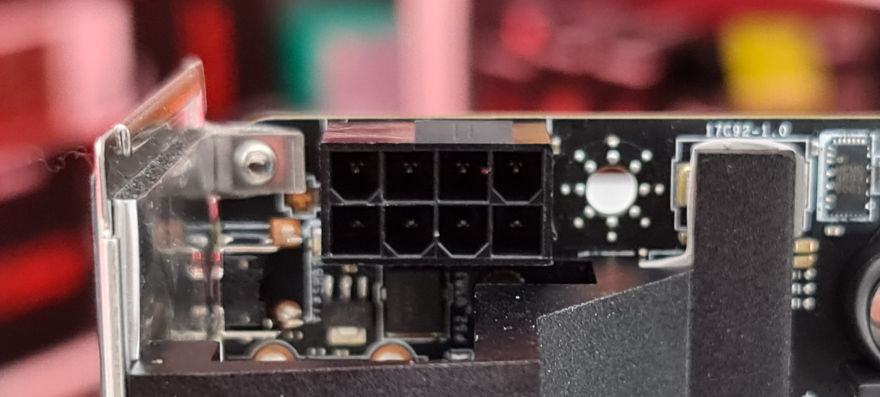 A small but handy feature to have on a motherboard, especially one of this size is POST/BOOT LEDs. These small LEDs are going to really help us out if we have any issues when trying to boot up our PC. Hopefully not, but should you run into any issues, you can look at the LEDs, see which one is lit and it will give you an idea of where to start your troubleshooting. I'm not saying these are foolproof but they are always a good place to start and will definitely help with the smaller issues you may come across when booting.

MSI has gone with an 8+2+1 Power Phase design on their MPG B550I GAMING EDGE WIFI. 8 of these are for the CPU, and 2 are for the SOC and a single Digital PWM IC. Again, we have this extended heatsink on top of all these components, keeping them as cool as possible. MSI has used 7W/mK thermal pads for better heat dissipation and has even added an extra thermal pad to help cool the chokes, ensuring that everything is running as smoothly as possible.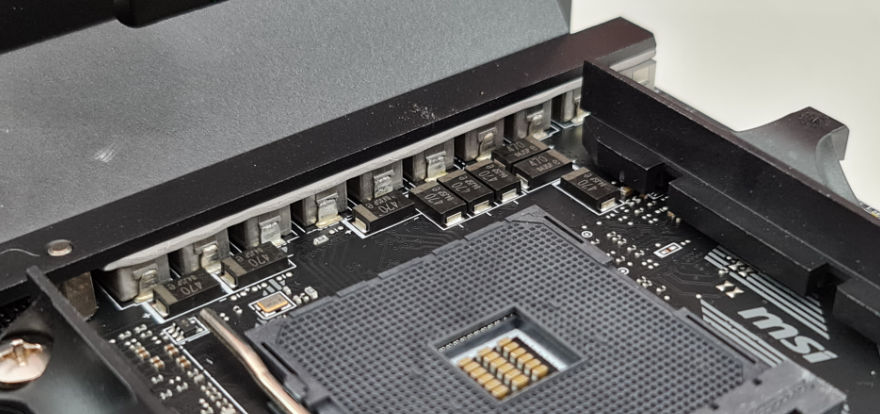 I have turned this image to make things fit on the site a bit better. So, starting from what would be the top which is the right on this photo and working to the left, we have two fan headers, a 24-pin power header, four SATA ports and our USB 3.2 Gen 1 Type-C and USB 3.2 Gen 1 headers.

Not only does the M.2 on the with the Shield FROZR, but it also has a fan with Zero FROZR technology. Meaning, the fan will only kick in once the drive gets to a certain temperature, similar to what we see on GPUs and PSUs. This will definitely come in handy and help alleviate any thermal throttling on Gen 4 M.2 drives.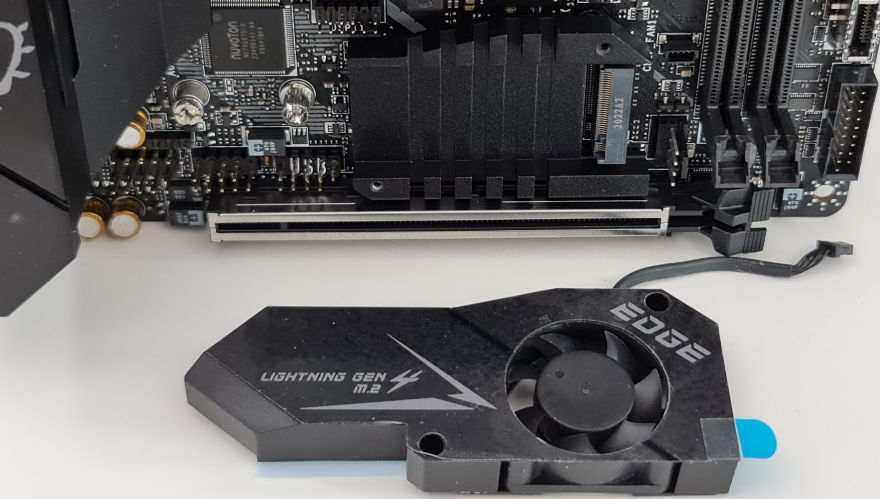 Hiding down on the bottom left of the board, in between the PCIe slot and M.2 shield, we have our front audio header, front panel connectors and a front-panel USB header. You will definitely want to make sure there are all plugged in before installing the GPU into your system.

The PCIe slot has been reinforced with a steel armour that is said to make it up to 4x stronger than standard PCIe slots. It also has some added soldered connections on the back to make sure it can hold the heaviest of graphics cards.
The rear IO has a good few connectors on it. However, what will likely be the most important feature is the flash BIOS button. Those of you looking to use a 5000 series Ryzen CPU will likely need to make use of this very feature. Basically, all you do is download the latest BIOS, put it on a USB, put that USB into the Flash BIOS slot and then hit the Flash BIOS button. If all goes as it should, it should update the BIOS to the latest version without the need for a CPU actually being installed in the socket.
USB 2.0
Wi-Fi / Bluetooth
USB 3.2 Gen 2 10Gbps (Type-A)
LAN Port
HD Audio Connectors
BIOS Flashback Button
PS/2 Combo Port
HDMI Port
USB 3.2 Gen 2 10Gbps (Type-C)
USB 3.2 Gen 1 5Gbps (Type-A)
Optical S/PDIF OUT