MSI Radeon HD 7950 Twin Frozr III 3GB Graphics Card Review
---
---
---
Andy Ruffell / 10 years ago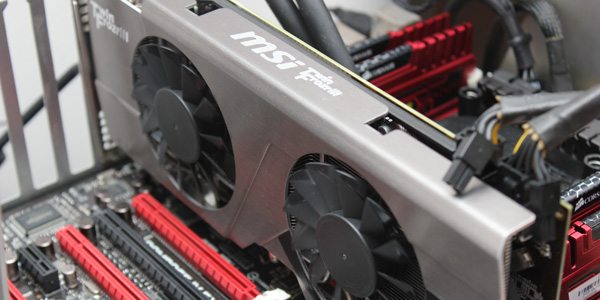 The 7900 series cards were a great success at launch for AMD, and gave them good stomping ground when it came to the market and their competitor; Nvidia. Soon after the 7950 and 7970 cards had launched, we found custom versions coming in from the likes of Sapphire and XFX. MSI were the other key contender but we didn' t see much from them in terms of custom design, until now.
We've only just recently started working with MSI on the motherboard side of things, and graphics cards seemed to be the next logical step, moving forward, so we simply asked them for something high-end to review for our readers, and that's when the Radeon 7950 Twin Frozr III landed with us
Though we've never looked at a MSI graphics card from a reviewers level, we know plenty about the Twin Frozr series of cards, from the very beginning. The Twin Frozr range of cards are considered some of the best around, and are often sought after, in the retail market.
We know that ourselves and many others across the world are big fans of the 7950, and our reasoning comes down to it offering great performance, with a great price to match.
With this in mind, it was only a matter of time until MSI got their grubby mitts on it and started to give it the Twin Frozr treatment.
As per usual, you'll find us taking a look at the packaging, and bundle that's on offer, before we take a closer look at the card, and the Twin Frozr III cooler that it includes to see if it can live up to the hype that previous cards have had. Once this is out of the way, we can get down to benchmarking the card in our usual suite of applications, to see how it compares with other cards, including Radeon 7950's from other brands.